Summer movie round-up: the best of 2012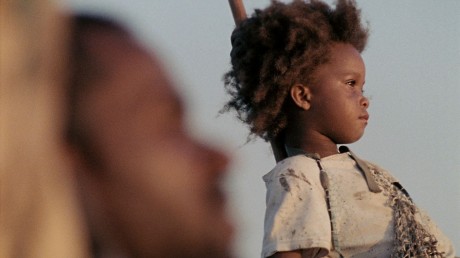 I doubt I'm alone in feeling that this summer was rather unremarkable in terms of the films released.
The sole box office knockout was Joss Whedon's "The Avengers," having grossed over $600 million to date, but, for striking such a chord with audiences, the film was a bit of a bore that suffered from the usual flaws found in films of its genre.
The release of the summer's most anticipated film, Christopher Nolan's "The Dark Knight Rises," was marred by the Aurora massacre and, while still a hit, has failed to match the box office success or universal praise of its predecessor. With its uncharacteristically sloppy screenplay and muddled themes, it's puzzling that Nolan's film is doing as well as it is.
Even the trusty folks at Pixar didn't really deliver. Pixar's "Brave" is hardly a bad film, in fact I recommend it, but it doesn't match the storytelling heights of the studio's previous work (of which "WALL-E" remains the finest film).
In terms of Oscar bait, this summer didn't have any immediate standouts like last year's fantastic "The Tree of Life" by Terrence Malick. Even still, the season was not without a few bright spots, though perhaps they are a bit dimmer overall than those of summers past:
1. Carried by an entrancing performance from newcomer Quvenzhané Wallis, Benh Zeitlin's "Beasts of the Southern Wild," mixes elements of fairy tale with harsh realism to capture the journey of six-year-old Hushpuppy (Wallis) through the Katrina-ravaged "wild" of New Orleans. In crafting a film that is at once visually gorgeous, thematically challenging and action-packed, Zeitlin takes the sorrows and joys that form the essence of a community and places them on the screen in a manner that viewers can truly experience.
2. Wes Anderson's "Moonrise Kingdom" should, by all rights, be an awful film. The cutesy love story, the child stars, the screenplay jam-packed with adorable moments. All of this, in the hands of another director, would likely be intolerably grating. Anderson escapes this fate in trademark fashion by carefully orchestrating every aspect of the film, including the pitch-perfect lead performances from young stars Jared Gilman and Kara Hayward, creating an environment that is organic, fun and singularly his. "Moonrise Kingdom" also features the beautifully composed shots we have come to expect from Anderson's work as well as engaging supporting turns from Bruce Willis, Jason Schwartzman, and Frances McDormand.
3. One of the more controversial films of the summer, "Prometheus," Ridley Scott's pseudo-prequel to "Alien," doesn't hold up to intense scrutiny or even casual deconstruction. It does, however, offer nonstop thrills and some genuinely shocking moments while raising thought-provoking questions about our "creators" without providing easy answers (or any answers, really). On top of this, "Prometheus" boasts a cast that is perhaps more competent than the material requires (of particular note is Michael Fassbender's chillingly compelling supporting turn as an android named David). The goofy insanity that permeates "Prometheus" (as opposed to the self-seriousness of "The Dark Knight Rises") helps it overcome the screenplay's considerable flaws.
4. Richard Linklater's "Bernie," an odd little film that hardly anyone has seen, features Jack Black at his considerable best in the eponymous role. As with "Beasts of the Southern Wild," "Bernie" is largely concerned with the theme of community; Linklater explores the mindset of a group of small-town Texans as they react to the murder of an unpopular resident (played with mischievous energy by Shirley MacLaine) at the hands of Bernie, a beloved neighborhood presence. Thanks in large part to Black's genial, honest performance, "Bernie" rises above its structurally questionable screenplay and succeeds as a bizarrely humorous character piece.
5. How unfortunate that the summer's best superhero film is also its most frustratingly unnecessary. Taken on its own, Marc Webb's "The Amazing Spider-Man" is a very solid film due to its appealing lead performances from Andrew Garfield and Emma Stone. The screenplay (particularly where the villain is concerned) is a bit uninspired, but that does not prove to be a fatal flaw. I'd argue that Webb's entry into the "Spider-Man" saga falls just short of Sam Raimi's "Spider-Man 2" in terms of quality. None of this excuses the fact that the film exists in the first place (did we really need a new Spider-Man so soon after the Raimi series ended?), but what can we expect from Hollywood at this point? My advice? Just sit back and enjoy the natural likability of Garfield and Stone.
Leave a Comment