Kony 2012 screens at Trinity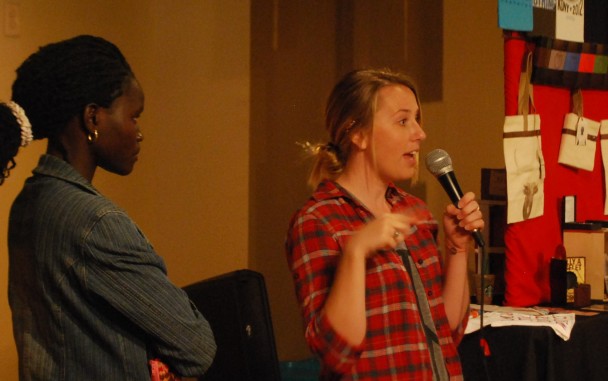 Trinity University's Invisible Children group met at 7 p.m. on Thursday, April 12, in the Tiger's Den to show the newly released Kony 2012: Part II "" Beyond Famous video. Volunteers from the Invisible Children organization were present, as well as a survivor of the Ugandan conflict.
Kony 2012: Part II offers a closer look at the Lord's Resistance Army, led by Joseph Kony, and examines the solutions put forward by leaders of the affected areas of the Central African Republic, the Democratic Republic of the Congo, and South Sudan.
Adong Vicky, a Ugandan native, was personally affected by the atrocities of Joseph Kony and the LRA.
"I was forced to leave my village and live in a camp with poor sanitation and little education because the classrooms were being used as living spaces. My uncle was brutally murdered when he snuck into the village to try and bring food back to the camp," Vicky said. "Sometimes I would go to sleep at night, but I would not be able to fall asleep because of the gunshots."
Sam Melhalf, one of the Invisible Children volunteers, acknowledged the criticism the organization has been receiving lately. She pointed out that the organization is under a lot more pressure now since Kony 2012 was released, but the support has surpassed the negative criticism by far.
"I know that people are criticizing the money used for advocacy, but advocacy has always been a huge part of our organization from the beginning," Melhalf said.
Vicky, who with the help of Invisible Children's Legacy Scholarship recently graduated with a major in literature, urged supporters not to give up and do everything they could to rally support for the cause.
"You might say you can't do anything to stop this conflict, but your voices are so important," Vicky said.
Leave a Comment