Mail center reorganizes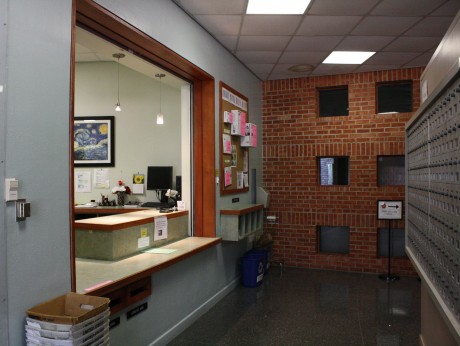 Due to recent changes in staff, Mail Center Manager Edward De La Garza is now in charge of the receiving department as well as the mail center.
"Edward used to be""he still is""in charge of the mail center, but now the receiving department is falling under his umbrella"¦Maybe sometime in the future, they may tweak some things as far as how we are operating, but currently, as it stands, it does not change anything [for the center]. We are still here, in this facility, in this building, and we are still doing what we do," said Kenneth Allen, Mail Center associate.
Although procedures in the mail center are not changing for students, faculty or mail center staff, Edward De La Garza will have a broader base of responsibilities regarding mail and packaging for the university.
"Mr. Garza has a lot more responsibility because the warehouse position was vacant. The person that was there retired, and they needed someone to fill that position, and Edward was picked. Now he takes care of us here at the mail center, and he takes care of the warehouse center and receiving. He is back and forth," Allen said.
Due to the expansion into the receiving department, De La. Garza will now be dealing with materials ranging from student parking permits and faculty mail to construction shipments for on-site contracting.
"Receiving takes care of a lot of bulk items. We [at the mail center] take care of the mail and packages for the students and faculty at Trinity. All of the bulk items, like the contractors out here on site that are taking care of construction, a lot of their stuff goes straight over there [to the construction site]," Allen said.
Although more challenging, Allen is confident that Edward De La Garza is right for the job.
"Edward was the perfect person for the position because he has experience with that. It fell right into his lap. It was decided about last semester and is finally being implemented," Allen said.
Leave a Comment