Geosciences professor receives recognition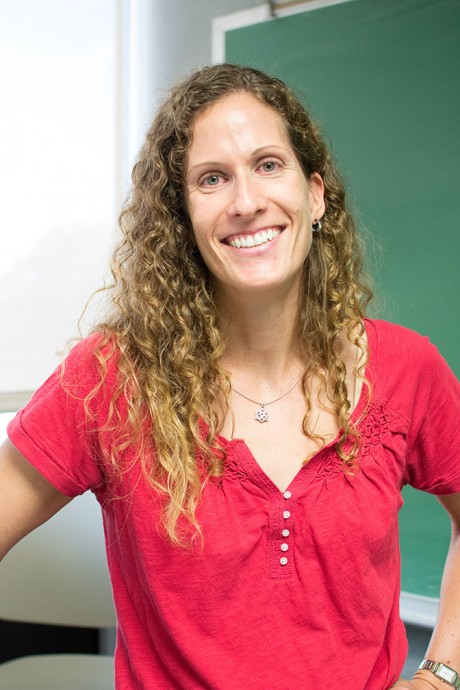 After being nominated by Diane Smith, associate vice president of Academic Affairs and chair of the geosciences department, Kathleen Surpless, associate professor of geosciences, will receive the Biggs Award for Excellence in Earth Science Teaching from Geological Society of America at an annual convention this November.
"It really is about the recognition. It turns out that teaching awards are not very common. You can get recognition for great scholarship, for great research, but for teaching it really does not happen that much," Surpless said. "I am a scientist because I am fascinated by problem solving and solving puzzles, and it is even better when I can get someone else hooked on that and excited about that."
According to Surpless, receiving a teaching award feels out of the ordinary because her teaching methods are so collaborative with teaching assistants and faculty.
However, she stressed that student involvement is key to her success as a teacher.
"They [the students] have to buy in to what I'm doing. A lot of my upper level classes are project-based, and if the students don't get excited about the project and are not willing to invest the work to do it well, then they are not going to learn what they need to learn," Surpless said.
The Biggs Award for Excellence is a national award given to a teacher of geosciences who has less than 10 years of teaching experience and is nominated for their excellence in their profession.
According to Smith, Surpless's citationist, she deserved the recognition.
"She's a great teacher. She's been here a relatively short period of time, and she has had a really big influence on our students. She has also had a very big impact on our program. The number of majors that we have now has more than doubled in the last five, six, seven years, and she may not be the sole factor for that, but certainly it didn't hurt to have her involved with the program."
Surpless intends to continue to pursue grants and extend her research. She will receive the Biggs award this November.
Leave a Comment