Poets visit Trinity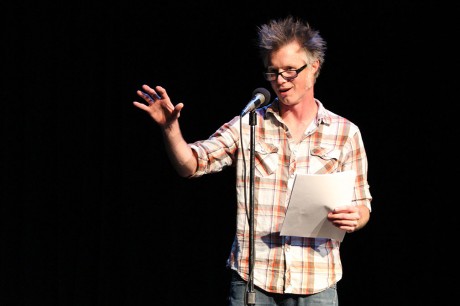 On Thursday, Nov. 1, students and faculty gathered in the Attic Theater in the Ruth Taylor Fine Arts Building to listen to poets Matt Hart and Laurie Saurborn Young read from their most recent books of poetry.
The poets visited Trinity at the request of Jennifer Browne, assistant professor of English. Browne has brought poets to campus since 2009. That inaugural year, she arranged for six poets to come and share their work.
Browne teaches poetry-writing classes at Trinity and brings many of the poets the students study in class to campus. She believes that in poetry "what is said is just as important is how it is said," and in order to get the true meaning out of a poem, one has to hear it performed.
She hopes that by bringing the authors of the works studied in class to campus she helps "bring the texts to life." She plans to bring more poets to Trinity next spring.
Leave a Comment