TUPD catches Bell Center bandit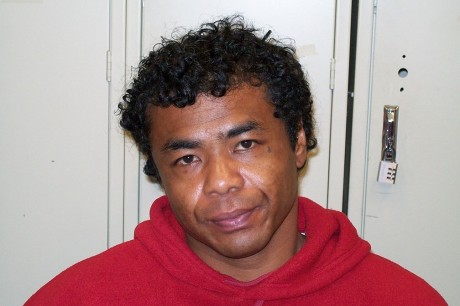 After a 10 day string of thefts at the William H. Bell Athletic Center, the Trinity University Police Department apprehended  Marima Simmons, 44, after he stole another student's wallet and phone.
According to Paul Chapa, director of the Trinity University Police Department, there were three cases of theft at the Bell Center between Sunday, Nov. 4 and Sunday, Nov. 11. After the third case this past weekend, TUPD issued a campus community crime alert and increased patrol in the area.
Due to the pattern in location and the items stolen, TUPD suspected that it was a single individual targeting the area. These assumptions were confirmed two days later.
"I was in the training room after doing my workout for track. I went into stretch, so I left my shoes and stuff outside like I usually do, like everyone usually does," said sophomore Sarah Pickett.
"When I came out, my wrist-let was gone. It had my ID and drivers license and phone."
After realizing that her items were stolen, Pickett returned to the training room to learn that the theft had been reported by a staff member who witnessed the crime. The witness declined to comment on the events.
"At about 3:30 in the afternoon [Tuesday, Nov. 13], an individual in the Bell Center called us and gave us a description of an individual he or she had seen bend down, bring a backpack down to the floor and place a student's wallet and phone in his bag," Chapa said.
After watching the perpetrator exit the Bell Center, the witness called TUPD to report the theft and location of the perpetrator.
"Once dispatch got the call, they put it on the radio and there were some officers already out there," said Charlie Lopez, sergeant and investigator for TUPD. " I was actually packing my stuff to go home, and when something like that goes on the air, everyone has to jump in and do their part, so I ran downstairs [of the TUPD headquarters] and got into my patrol vehicle with Sergeant Trevino."
Along with Lopez, TUPD Officers Lee Davis and Jacklyn Telley and Sergeant Patrick Trevino were involved in the pursuit of Simmons.  After being identified by the witness, police began to pursue Simmons, who ran through the intramural fields and parking Lot Z near the admissions office before taking the chase onto the highway. He was eventually reprimanded in the median on the St. Mary's overpass, after crossing over both sides of highway 281.
According to Chapa, police officers were on foot, using patrol cars and golf carts to purse Simmons, and the entire event lasted under 10 minutes. After his arrest, Simmons was brought into custody by TUPD before being released to the San Antonio Police Department.
"The only frustrating part is that we did lose sight of him a couple of times, and we think he dumped the items he stole, so we weren't able to recover the victim's property," Lopez said.
"We did have  sworn statement from the witness saying that he [Simmons] did steal the items and put them in the backpack, so he had to have dumped them during pursuit."
Simmons has been charged with two felonies, evading arrest and theft.  He was previously barred from the university for theft approximately four years ago and was a suspect of other thefts occurring at colleges around San Antonio.  According to Chapa, Simmons's criminal history includes burglary, shoplifting, theft, fraud, credit card abuse, possession of a controlled substance, resisting an officer, failure to identify and weapon charges.
"He's a bad character, someone that we don't necessarily want on campus," Chapa said. "At Trinity, we welcome everyone into our community, except the bad guys, and it's difficult to be as welcoming because when we do, we open ourselves up to these types of crimes. However, because of the diligence of the police department and the cooperation of the community, we can make these things happen."
Although some students feel closed-off in the campus community,Trinity's placement within the San Antonio metropolitan area, proximity to the highway and multiple entry points makes its widely accessible.
"On Trinity, you feel like the campus should be safe. You go to the library, you can leave your stuff out and go to the bathroom or Java City," Pickett said. "Then you go into the training room and feel like you should be able to leave your stuff outside the room just fine, and it surprises me that this random guy was able to get in so easily and take peoples stuff."
TUPD encourages campus community members to be aware of their surroundings and report any suspicious behaviour to  the emergency like at (210) 999-7000.
Leave a Comment