P.O.D. diversifies merchandise, starts selling pregnancy tests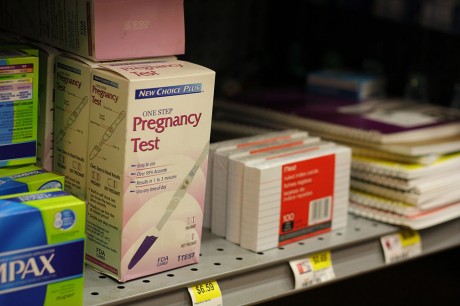 Two weeks ago Provisions on Demand (P.O.D.) began selling pregnancy tests for $6.59. According to Miguel Ardid, director of dining services, offering pregnancy tests in the P.O.D. is part of the new P.O.D. store layout. Additionally, this is the first time pregnancy tests have been offered outside of health services, according to Ardid.
Although health services already offers two different kinds of pregnancy tests, Jackie Bevilacqua, coordinator of health services, said that she thinks offering pregnancy tests in the P.O.D. is good for students, especially those who may not want to go to health services.
"I think students prefer to know sooner rather than later"¦ Having them sold in other places is good because sometimes a student may not want to come into health services," Bevilacqua said. "Students may want to do it by themselves."
Health services currently offers in-house pregnancy tests for $5. Alternatively, health services offers lab-tested pregnancy tests for $14 as well as a test to determine how far along someone is in their pregnancy for $17.
Bevilacqua said that health services does not perform very many pregnancy tests each year. Similarly, although P.O.D. began offering pregnancy tests two weeks ago, they have yet to sell a single one, Ardid said.
However, some students, such as junior Molly McCarthy, do not believe that anyone will choose to buy pregnancy tests from the P.O.D.
"For me, it's a matter of privacy," McCarthy said. "If I needed a pregnancy test, I would never go to the P.O.D. I would go to Walgreens."
Alternatively, Bevilacqua said that accessibility and convenience are the important issues in the availability of pregnancy tests on campus.
"While pregnancy tests are available out in the community, it's good to make the tests convenient for students," Bevilacqua said. "It's important for a student to know that she is pregnant as early as possible."
Leave a Comment