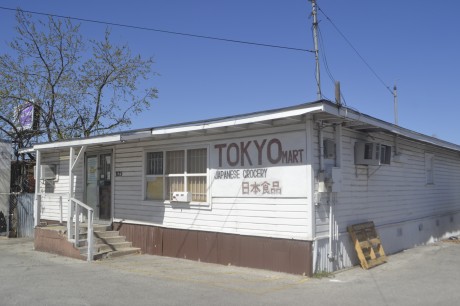 From the mouth-numbing properties of the Szechuan berry to the ultra-sweet center of the purple magosteen, the world is full of unusual flavors that most Americans have never come across. Even in many supposedly "ethnic" restaurants, exotic recipes are often altered in order to trade traditional ingredients for local varieties that are more available and less likely to offend American palates. Jalapeà±os replace Thai peppers, meats replace tofu and broccoli and baby corns replace bok choy and bean sprouts. Meanwhile, cream cheese somehow finds its way into sushi, and durian melons, yak butter and thousand-year-old eggs are pretty much avoided at all costs.
The fact of the matter is that most ethnic restaurants in the U.S. are Americanized, and due to this, a person can spend their whole life going to Chinese restaurants in the U.S. and still never taste a truly authentic Chinese dish.
That's where specialized grocery stores come in handy. These establishments will certainly prove useful for those who are pursuing authentic and unusual flavors. Here are a just a few of the more popular ones closer to campus.
Tokyo Mart
825 W Hildebrand Ave
Of all the grocery stores on this list, this place is not only the closest to Trinity (just about a five-minute drive), but is also by far the sketchiest-looking. Tucked behind Niki's Tokyo Inn restaurant, this dilapidated building houses a surprisingly varied stock of Japanese snacks, teas and, oddly enough, used books. Some of their crowd favorites include bento boxes, pocky sticks, mochi (sweets made of rice paste) and a Japanese soda called "Ramune."

Tim's Oriental & Seafood Market
7015 Bandera Road
Tim's is a slightly less specialized grocery store, focusing on all central Asian types of cuisine. With distinctly Chinese-style interior decorations featuring red paper dragons hanging from the ceiling, this place houses loads of fresh fish, all types of noodles and, best of all, durian-flavored ice cream! (Note: if you have not grown up around durians, it might smell a bit like raw sewage). Another great thing about Tim's is that on Fridays fresh shipments of various Asian pastries are shipped in from the Chinatown in Houston.

Ali Baba International Food Market
9307 Wurzbach Road
Ali Baba certainly has something to offer for San Antonio. They specialize in foods from India, Iran, Pakistan and Eastern European countries. They also claim to specialize in Mediterranean food (but to be honest, I'm a little skeptical, because they spelled it "Maditerranean" on their website, and that sketches me out a bit). Still, the other food looks and smells fantastic. In addition to Arabic coffees and teas, spices, cardamom-infused sweets and all manner of delicious treats, they've got a large selection of Halal meats, including whole animals (likely goat or sheep), dressed and ready for BBQ.

Las Americas Latin Market
6623 San Pedro Ave
Of course, here in San Antonio we should also look a little closer to home for specialty ethnic food. Las Americas is a supermarket that has been dedicated to offering imported products from Central America, South America, Puerto Rico, the Caribbean and Spain for the last 15 years. Among other great products, they have quinoa, yucca, guava paste, yerba mate and an enormous selection of regional coffees and sodas. Las Americas also has grouped their goods by country of origin, which makes for an interesting time as you walk down the aisles and compare the differences between the different products.