Winter weather causes university to postpone class for safety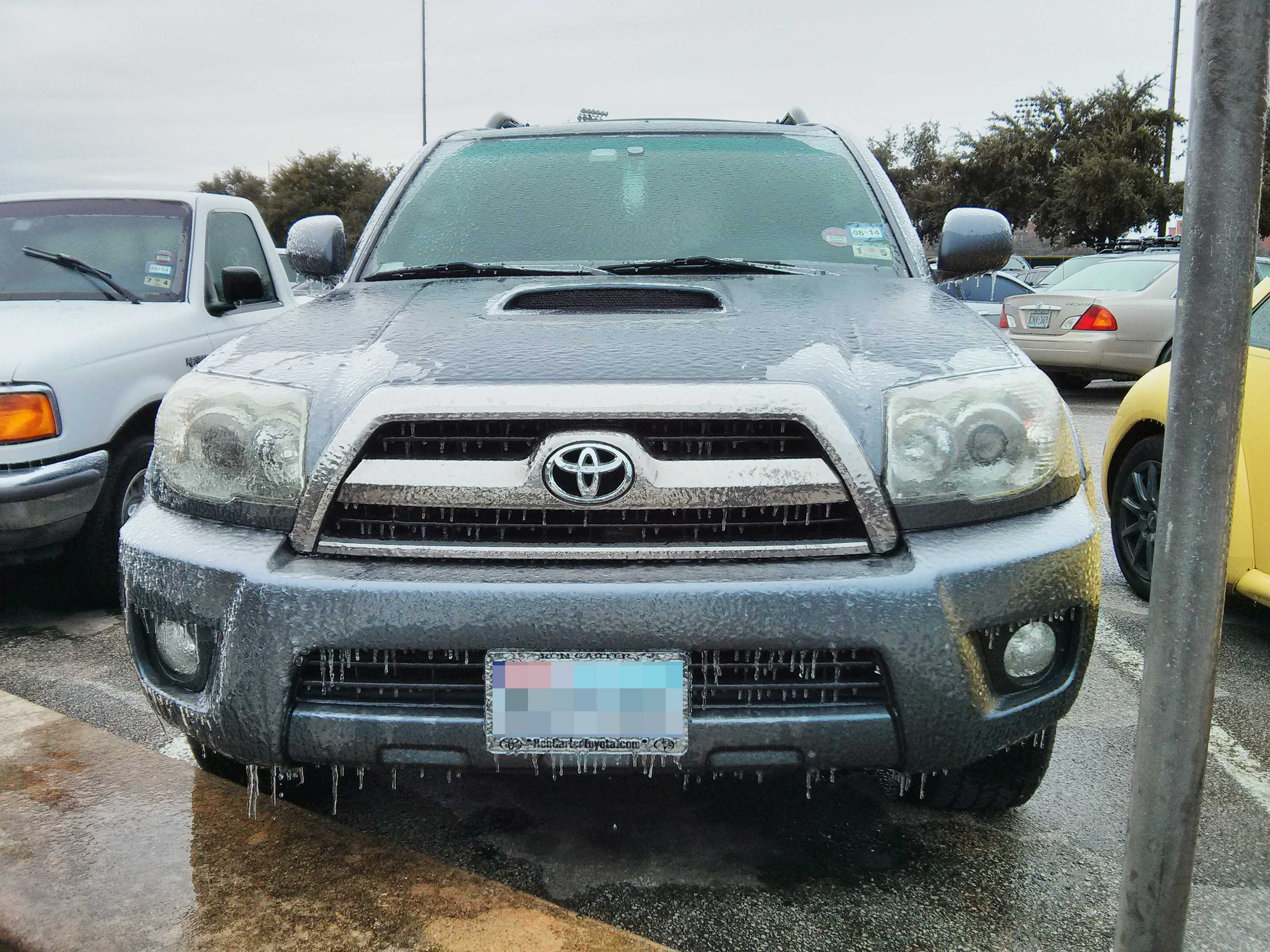 Last week, following low temperatures and freezing rain, the university delayed classes for students on the 24th, pushing back start times to 9:30 am. The winter storm, rolling in on Thursday night, included freezing rain, sleet and ice. By Friday morning, many major roads were closed down, including the Interstate 10 and Loop 410 interchange and the U.S. 281 connection to Loop 1604. San Antonio police reported that 173 accidents, along with 414 minor accidents, occcurred during the freeze.
In light of the situation, the university, along with other local school districts and universities, pushed back class times for students to ensure that  conditions were safe and good for travel. Thursday night, Jan. 23, the university sent out an email informing students and faculty that there was "anticipation of another wave of freezing temperatures and the potential for freezing precipitation."
Following the continued weather conditions, the school closed classes early in the day, urging "faculty, staff and students traveling to campus…to use their best judgment about road conditions and report to campus when it is safe to do so."
To many students, the prospect of missing class was certainly appealing, although many were unsure if the weather justified such action. To sophomore Zach Wilson the prospect of a day off was more than enough.
""˜I'm from outside of Texas, so I don't really sympathize with the whole "It's 35 degrees and slightly icy outside, it's practically the apocalypse," perspective," Wilson said. "Still, I found it frustrating to be teased with the possibility that classes would be canceled only to have them be delayed. Once I knew that cancellation was a possibility, I didn't have it in me to do any homework. I spent the evening bundled up in warm clothes watching Netflix."
To other students as well, the aim for canceled classes remained strong. However, to many, especially those living off campus, the dangers of the conditions had to be noted. To senior Jim Stryker, Texas is quite different from other places further north, including his home state Nebraska, so he  has to handle these situations differently.
"I was lucky that, by the time I left, the ice had melted to get to school," Stryker said. "However, I'm surprised they didn't cancel classes, considering ice is fairly uncommon down here. If you cancel 8:30 classes, why not 9:30 and so on?"
To the university, the main concern is safety. With regard to their weather policy on winter storms, Trinity states, "The university will be closed before travel conditions become dangerous and will not reopen until the environment is safe. Resident students should remain indoors when weather conditions are dangerous."
This idea rings true to students and faculty alike, who recognize the importance of staying safe and using their best judgment. To sophomore Zach Solcher while a day off is always fun, the important thing is to stay safe.
"I realize why the school wanted to and decided to continue to hold classes, as the conditions were much better as the day went on," Solcher said. "However, if you think it's too dangerous outside, or you had better stay in, missing a day of class is the right call "" just use your best judgment."
On Wednesday, Feb. 5, Sharon Schweitzer, assistant vice president for external relations, said in an email that the university is continuing to monitor weather conditions in "anticipation of another wave of freezing temperatures and the potential for freezing precipitation on Thursday and Friday mornings."
Leave a Comment