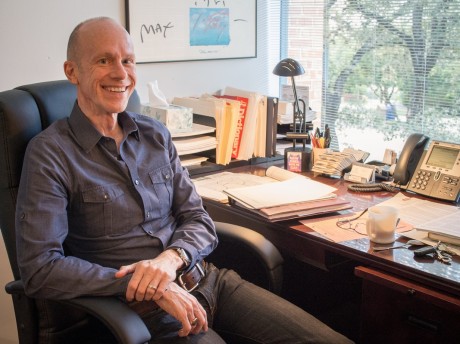 The Pizza and Pleasure program, a series of presentations covering sexual health and relationships, will return for its fifth year on campus this month. The series will be led by associate director of counseling services Richard Reams, certified sex therapist Cay Crow and Erin Bryant, Professor of human communication and theater. While past iterations of the series have focused on discussions of sexuality, this year the focus will expand to include discussions of healthy relationships, love, and dating.
"Dr. Amy Stone and I lamented that the university had not offered a course in human sexuality in 20 years," Reams said. "We knew that sexual education was important, so we organized evening programs on various topics."
The Pizza and Pleasure program began five years ago in the interest of providing sexual education to students in an open, welcoming environment. Organizers were surprised to learn that students would not come to meetings based purely on the offer of further education. Pizza and Pleasure was born to offer more incentive for students to attend.
Crow was contacted by Reams due to her experience in the field of sexual therapy, and her presentations have been sponsored by the departments of classical studies, human communication and theatre, modern languages, and literatures, and sociology and anthropology, and, finally, counseling services.    Counseling services also provides pizza and other items. After the title Pizza and Pleasure was chosen and refreshments were served along with the educational speaking, more students began to attend the lectures, and the program has continued into its fifth year.
"I have had parents contact me with concerns about the focus when it has strayed to sex as opposed to abstinence, kinkiness and the like," said David Tuttle, associate vice president for student affairs and dean of students. "After discussion with Dr. Reams, they have expanded the scope of the program [and] we will see how students respond to this wider range of topics."
The program has received various responses from students and parents. Reams points out that students often respond well to Crow, as she discusses sex in a forthcoming and affirming manner. For some, however, this openness is uncomfortable, and so the program designers continue to work to create the most positive environment and variety of subjects for the most students.
This year's' programs will be divided into presentations on a wider variety of subjects, including sex, abstinence, dating, love, and relationships. Bryant will be presenting on love and dating this year. Students may also vote on subjects they would like to discuss covered through an anonymous survey online at https://www.surveymonkey.com/s/L83SVLN. This link will also appear in LeeRoy.
The events already planned for this year's Pizza and Pleasure program will be held Thursday evenings at 7:30 p.m. in either the Tehuacana Room or Woodlawn Room on the second floor of the Coates University Center.
The first presentation will be held next Thursday at this time, presented by Crow, and it will discuss "Getting What You Want From Sex." Some of these nights' focuses are yet to be determined and will be decided based on the online student surveys.