University library undergoes various changes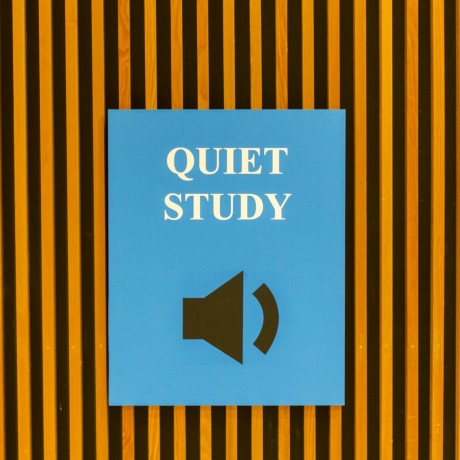 Last semester, multiple changes were made to Trinity's library. The second floor is now home to the quiet study area, allowing for students to get work done without any distractions.
"We wanted to revamp that area on the second floor and we have a little bit of money from the administration to rehab something. So we decided we would go for a real traditional sort of quiet study area. We have seen it used a lot, so we are pleased. It seems to have been a good decision," said Christopher Nolan, associate university librarian.
The library also decided to speak to the students directly to discover what was needed to help facilitate students' studying.
"We did what we are calling an ethnographic study last year where we are looking at how students are making use of space""what spaces they thought they might like. So it's a combination of meeting the students, observing the students, those sorts of things," Nolan said.
  So far students have responded positively to the new area.
"I can't concentrate if there's a lot of loud noises, so it's nice and it's more isolated than the third floor," said first year Madison Matthies.
The changes have included adding new study tables as well as lamps for better lighting. "That area had really poor lighting. The lighting there was not good at all so we bought those lamps for the tables. It gives kind of a nice vibe to the area too. It's much better task-lighting than we had down there before," Nolan said.
The library staff has also begun differentiating the separate floors.
"One other thing we have done is started putting up signage to indicate what level of sound we are recommending for each floor. The second floor is indicated to be more of a quiet study area""the same with the fourth floor. [On the] third floor I think we have something that says something like "˜Conversational Study.' I think if you want to work with another student that's appropriate in that area," Nolan said.
Students can now enjoy the traditional quiet study area on the second floor of the library.
Leave a Comment