Counseling and Career Services move suites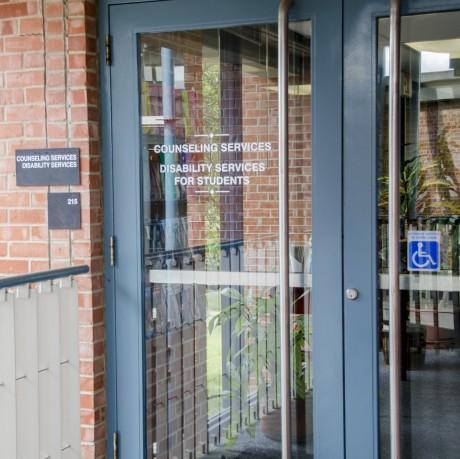 According to David Tuttle, associate vice president for student affairs and dean of students, some of the goals written in Trinity Tomorrow have begun to be implemented across campus. One of the first objectives of the plan is to create three centers which include the Center for Experiential Learning and Career Success, the Student Success Center and the Center for International Citizenship.
With the creation of these new centers, Counseling Services and Career Services will no longer be housed in the same building.
"For many years Counseling and Career [Services] has been together and people have wanted to separate them for a number of reasons"¦it was imminent that those two were going to be separated physically. And so the Trinity Tomorrow strategic plan came up with three centers," Tuttle said.
As a part of the strategic plan, Career and Counseling Services will fall under two of the three new centers. Career Services will be apart of the Center for Experiential Learning and Career Success, and the Student Success Center will include Counseling Services.
Gary Neal, the director of counseling and health services, explained that Counseling Services will be temporarily moved to Suite 201 in Halsell Hall by the beginning of summer while Career Services expands into the Coates University Center.
"Our location in Halsell is temporary; we're told a year and half so I expect it to be a year and half to two years. And we hope to ultimately move back into some part of the Coates Center"¦or at least something more central to campus," Neal said.
While the university plans for the final location of the new center, Counseling Services will remain in Halsell Hall.
Neal believes moving Counseling Services to Halsell Hall will have some advantages for clients.
"I think one advantage is"¦it would be a more discrete entry than walking across the bridge, which we have over the years gotten feedback from our clients that it is highly visible," Neal said. "The tradeoff is we will be less central, less geographically convenient, but we will have more privacy."
Tuttle explained how a geographically convenient location for Counseling Services is a top priority to meeting the needs of students.
"Ideally we will get them back into the Coates Center at some point. Because number one, there are different plans for Halsell Hall, and number two, generally speaking we want the Counseling Services at the center of campus where they're convenient to students," Tuttle said.
The Student Success Center and the Center for Experiential Learning and Career Success are anticipating new positions as a part of their creation. The Center for Experiential Learning and Career Success will be adding two new staff members""Jacob Tingle and Edwin Blanton. The Student Success Center is also searching for a "wellness coordinator" as a new staff member, according to Tuttle.
Tuttle explained how the changes that Career Services and Counseling Services are undergoing as a part of Trinity Tomorrow have been done with students in mind.
"All of these things are intended to improve the Trinity student experience," Tuttle said.
Leave a Comment