First year spotlight
Christopher Morrish is a goalkeeper from Florida. His love for the game gave him the desire to play in college, but he knew that he needed a school that provided more than soccer.
"Since I was a little kid, playing college soccer has been my dream. But ever since my sophomore year of high school, I never really thought about playing for a big-time Division I school." Morrish said. "I wanted to go to a Division III school that has great academics and a really good soccer program."
Morrish found Trinity through a connection a high school coach.
"One of my coaches was Coach Cartee's coach, because Coach Cartee actually went to the same high school as me. My coach talked to him and then I came out to Trinity for a camp and after the camp, the rest was history," Morrish said.
Morrish is excited for the upcoming season, eyes set on the national championships and a second star for the team's jerseys.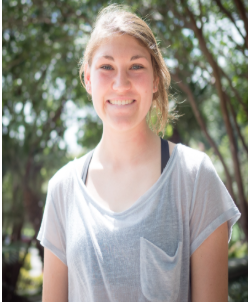 Hailing from Houston, Lauren Skrobarczyk is a middle blocker for the volleyball team. She started playing volleyball at age five, and has been playing competitively for clubs since age 12. In high school, she continued playing club volleyball though the Houston Juniors, where she gained much-needed experience. Skrobarczyk attended USA Volleyball Nationals four years in a row with her team, and received the All-Southern Preparatory Conference honor in 2015.
"I visited here and I loved the environments at Trinity, both academic and sport. I loved how the sports are relaxed but competitive and I loved the academic environment where you get that one-on-one time with your professors. You can really thrive academically and athletically," Skrobarczyk said.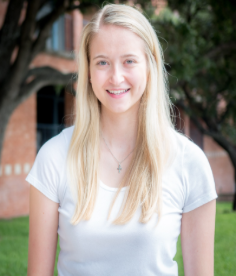 Center-back Kristen Canepa was born in sunny  California. She began playing soccer at the young age of seven; in high school, she played varsity all four years, and competed at the club soccer level.
Continuing her soccer career played a major role in her college-decision process. Her high school coach pointed her in the direction of Trinity University.
"My high school soccer coach is also the coach at California Lutheran and he knew Lance [Key], and he knew I wanted to play soccer in college so he recommended that I check out the school," Canepa said. "So I did and I really liked it."
Right now, Canepa is looking forward to getting to know her teammates.
"I'm just really excited to really get to know all the girls. It's really fun being with them because they're all so nice and inclusive," Canepa said.
Leave a Comment