Trinity has recently renovated the McFarlin complex, one of the oldest building complexes on campus, using scientific instruments to reach back to the 1950s for stylistic guidance.
The McFarlin complex, consisting of Isabel, Myrtle and Susanna residence halls, was somewhat worn. The university recognized the complex was in need of an architectural facelift and wanted to keep sustainability and student preference in mind during the renovation.
"We really got a lot of use of it. It's one of the earliest buildings constructed here at Trinity," said Gordon Bohmfalk, director of campus planning and sustainability. "We put in new flooring, new sinks, new interior closets and new paint."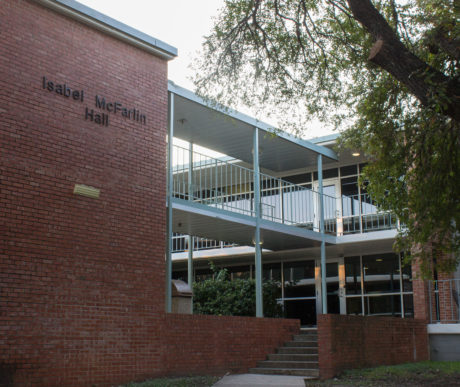 Melissa Flowers, director of residential life, added in an email that tubs were re-enameled, student room doors were switched from physical keys to Tiger Card access and new dressers were put in.
Additionally, in an effort to restore a more original look in the paint job, the university decided to use the original colors, dating back to 1952. However, because the paint colors are not listed on the schematics, Campus Planning had to find another way.
"We investigated the historic paint samples on the building by taking chip samples and putting them under a microscope," Bohmfalk said. "Trinity blue has actually become bluer over the years. We matched a blue that we found in the paint."
When asked what new housing plans the university had in mind next, Bohmfalk said City Vista filled the need for new upperclassmen housing, offering the campus 141 new apartment units. In the near future, the university will focus on renovations of the existing dormitories, namely some of the older buildings.
"The next dorm we had in mind was South Hall," Bohmfalk said.
Flowers said Facilities Services made the decision to renovate, which was fully supported by Residential Life since it would provide a better experience for students living on campus.
"We look forward to receiving comprehensive feedback next month when we will implement our housing survey," Flowers said.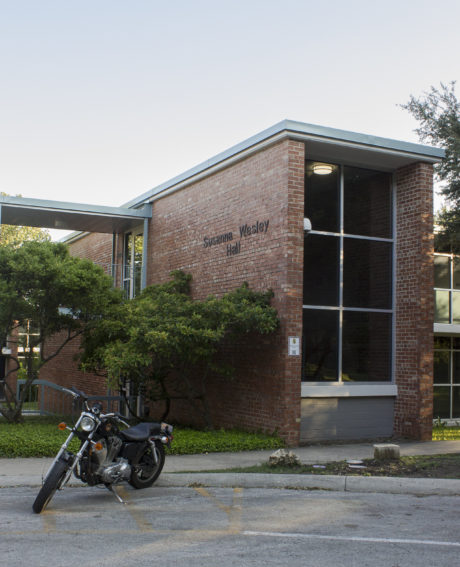 Certain student opinions differed, however. Luke Ayers, a resident of Myrtle, expressed frustration about current problems with his building, claiming that lights, air conditioning and plumbing were still shoddy.
"Don't get me wrong," Ayers said. "I appreciate what the school did in renovating the building, but a lot more is still required if the dorm is going to be livable in the long term."
Flowers noted that a plan like this takes months to solidify and was challenging to complete over the course of a summer. She added that most anecdotal student feedback has been positive and Residential Life plans to more accurately survey student attitudes about the dormitories next month.