Construction on the new workout facilities in the Bell Center stopped on Thursday, Feb. 8, allowing Trinity students, faculty and staff to access the brand new, two-story weight and cardio rooms. The fitness center is outfitted with custom weight and cardio equipment to match Trinity's color scheme.
Construction on Bell Center began early in 2017 with the plan to replace the old weight room and cardio room with two new facilities, one for athletes and one for general use. The athlete-exclusive facilities were opened over summer 2017, with limited access given to non-athletes. Meanwhile, the old equipment was moved to classrooms on the third floor for general use.
While some students complained that the new general-use fitness center was not opened in a timely manner, Seth Asbury, associate director of athletics for facilities and event management, asserts that construction was smooth and on schedule.
"We're still within the 15-month construction window that Dr. Anderson outlined in a campus-wide email Dec. 5, 2016, when we began construction. The fitness center opened in the spring semester 2018 instead of the fall 2017 because we had to reorder the steel used in the fitness center construction. It did not meet the correct standards. Other than that, we really did not have much construction issues in terms of delay," Asbury said.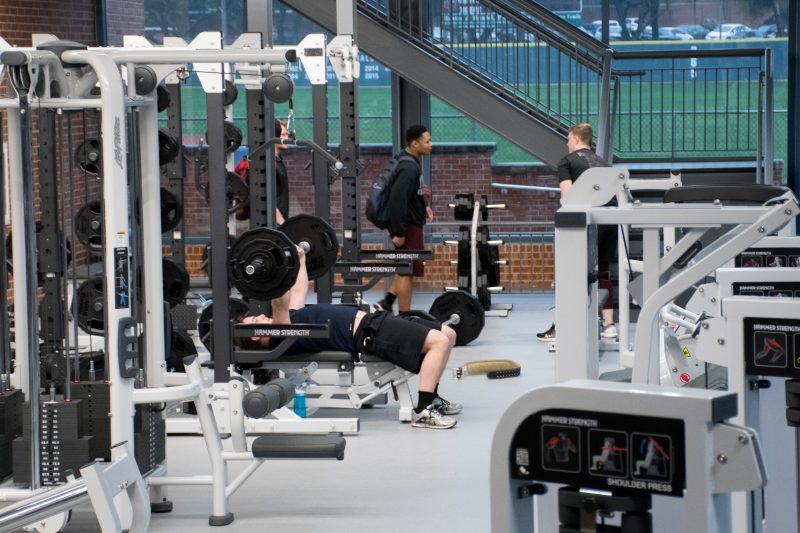 The construction was funded by donors primarily through the Chapman Trust, which was set up by James A. Chapman to benefit charities and organizations such as universities and medical centers in Texas, Oklahoma and Arkansas.
Asbury pointed out some of the most exciting new features of the facility.
"The Life Fitness cardio machines have several different entertainment options for you as you exercise, from interactive courses to cable television," Asbury said. "You can also log into your Netflix or Hulu accounts. It has Pandora radio. You can read the news or even play sudoku. You can download an app called LF Connect to your phone and track your workouts. We still have three more treadmills and an elliptical machine that will arrive after spring break."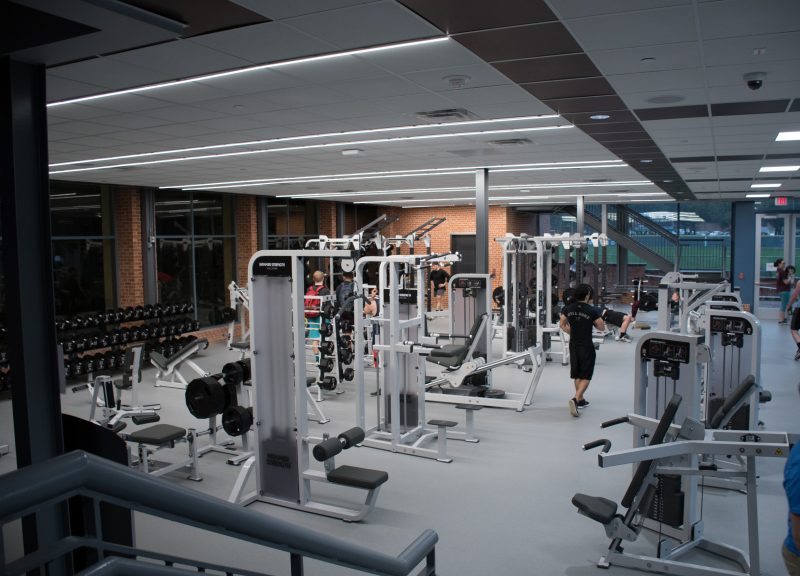 Students were quick to take advantage of the new facilities. Sarah Gorban, sophomore president of TUfit, especially liked the open feel of the new facilities in comparison to the old, windowless weight and cardio rooms.
"I am very impressed with the new facilities! The long construction time definitely paid off. I like the layout of the new facilities and the variety of equipment as it offers many options for different preferences," Gorban wrote in an email interview.
Gorban added that the openness of the center is one of her favorite aspects.
"It feels very open and friendly and I like that it overlooks the outside of the Bell Center," Gorban wrote.
Matt Miller, sophomore, agreed with Gorban.
"I like the vast variety of machines. They have a lot of different machines for a lot of different kinds of workouts. There's a whole upper deck with a cardio workout area with a really good view of campus. The new facility really makes you want to go in and work out. The previous workout room was on the first floor and it felt like you were in a trench in the ground, and this one has glass windows all the way around and it feels a lot more high-tech and more fun to work out in," Miller said.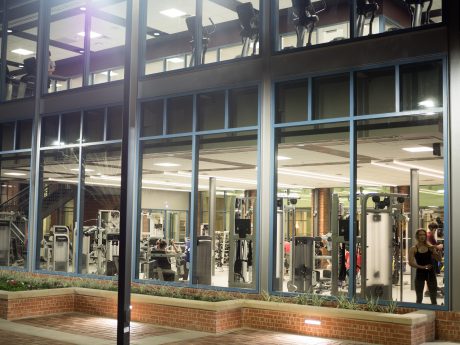 Asbury previewed what's next for athletic renovations.
"Next, in terms of facilities improvements, we look forward to working with the Campus Master Plan to enhance the football and baseball facilities, again through donations, to better the game day experience for our students, their parents and our alumni," Asbury said.
Asbury hopes that students will utilize the new center.
"We're looking forward to students, faculty and staff utilizing the new fitness center. We wanted to revitalize the Bell Center for our campus community. The wellness, health and safety of our students, faculty and staff is important. I hope we have something for everyone to meet your strength and cardio fitness goals," Asbury said.