Trinity students leapt at the opportunity to experience the Final Four over the weekend as San Antonio hosted the culmination of the NCAA Division I men's basketball tournament. The weekend was filled with sold-out games, a three-day music festival featuring Maroon 5 and Imagine Dragons, a fan festival, autograph sessions and more.
In addition to fun and games, some students were given the special opportunity to work the events. A group of ten was selected to work the at the Final Four social media hub. The students had to submit resumes and cover letters, as well as be interviewed by Jacob Tingle, director of experiential learning, and Jennifer Henderson, communications professor. After being selected, students attended an orientation meeting led by Levida Maxwell, the NCAA coordinator for digital and social media.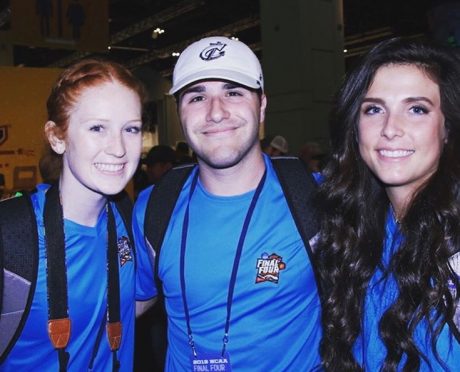 Sara McCarty, a senior communication and human communication double major, further explained the role of the social media hub as an extension of the fan experience.
"Our job was to take photos and videos of fans at all of the events — the fan festival, the music festival, you name it. We were working hard to promote aspects of the Final Four outside of the basketball games," McCarty said.
Students had a list of do's and don'ts for the event. They aimed to snap pictures and videos of fans having fun and complete a shot list, as well as attend daily production meetings in which they brainstormed ideas for the day. The students were instructed to stay away from intoxicated fans and to not capture photos of brands outside of the NCAA's partners.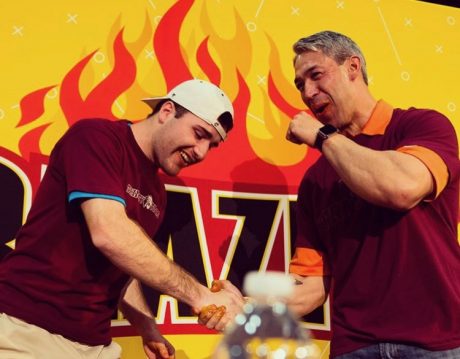 Sophomore communication major Cameron Carlin took advantage of the exposure provided by the experience.
"I was able to craft an Instagram post for the Final Four account. This account has over 93,000 followers, so it was a great experience for me," Carlin said.
Students were allowed to bring their own cameras or use their phones to capture media. Bret Smith, a junior communication major, enjoyed interacting with fans and listening to music at the music festival.
"My favorite part of the experience was getting to interact with so many different people. Almost everyone that I asked said they were fine with having their picture taken, and they all seemed pretty excited with the idea of being on the NCAA Final Four social media," Smith said.
McCarty plans to utilize this experience as a stepping stone for her future career.
"I also manage the social media accounts for the Alamo Bowl, so it was exciting to be able to exercise those same skills on a different platform," McCarty said.
Going forward, Carlin plans on using this experience to guide what career he chooses to pursue.
"I've had the time of my life interacting with fans this weekend," Carlin said. "I will look for a career that has these traits in the future."