Trinity softball splits doubleheader against Our Lady of the Lake University
Trinity softball split a Wednesday evening doubleheader against Our Lady of the Lake University (OLLU). After a 5-1 win in game one, the team sat through five scoreless innings in game two until OLLU put one run on the board. The Tigers held OLLU in the top of the seventh, but were unable to send the game to extra innings, resulting in a 0-1 loss.
Allie Holbrook led the Tigers from the mound in their win versus OLLU, allowing just one run of six hits. Despite her strong performance, Holbrook emphasized the importance of routine practice.
"We will practice before our games this week, working on defense, hitting and our mental game. We need to think positive, learn from our past games, and grow together as a team," Holbrook said.
The team has been inconsistent this season, currently sitting at a 16-18 record. Over the weekend, the Tigers fell to Southwestern University 1-3 in a four-game series. From March 16 through March 24, the team held a 1-7 record, including four shutout losses.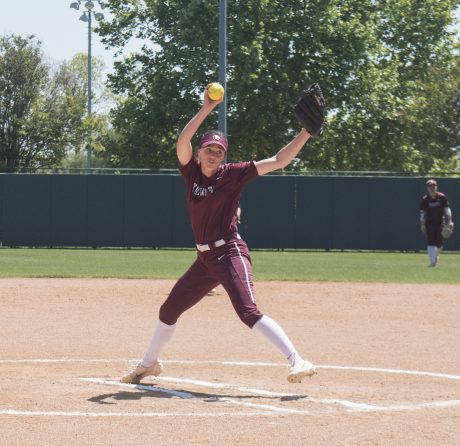 These performances are polar opposites to other stretches of play for the team this season. The Tigers swept a series over the University of Dallas from March 30–31, limiting the opponent to just 10 runs in four games.
With the regular season ending on March 21, the team can't help but be excited for tournament play. Prior to playing in the tournament, the team needs to settle down and make the adjustments they know they have to make to experience consistent success.
"We are going to be working hard to get ready for our conference tournament. We have a couple of weeks until the tournament, and after this weekend we know what we need to work on to be successful," said outfielder Sara McCarty.
The team has 10 regular season games left — eight at home and two on the road. Considering this, the team has performed well away from the friendly confines of the Trinity campus, maintaining an even 11-11 record on the road. At home, the team is 4-6.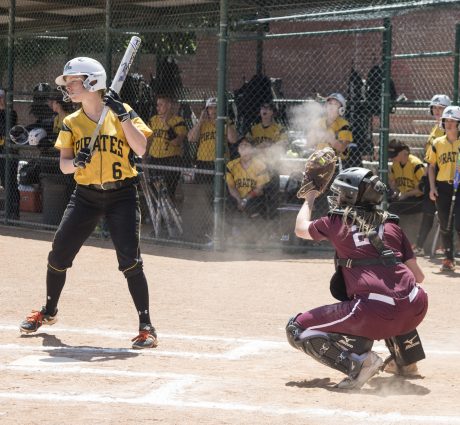 The 2018 softball campaign has been a bit up and down, but the team is confident in their ability to close the season out on a strong note.
"We are just going back to the basics and working on fundamentals; to finish the season on a positive note, we just need to hit collectively and play strong defense," said junior outfielder Marisa Trevino.
The Tigers next home appearance with be a doubleheader versus Austin College on April 20.
With additional reporting by Kendra Derrig, sports editor
Leave a Comment