Photo by Matthew Claybrook
This season, Trinity's ultimate frisbee teams (and their flying discs) have reached new heights. With nationals in mind, both teams are dedicating more time and effort to their scheduled tournaments this semester, hoping to make it further than teams before them.
Starting this semester, the men's team, Turbulence, and the women's team, Altitude, will compete in three tournaments. The number of wins and losses that they have by the end will determine their season ranking.
In season tournaments, both teams compete against DI and DIII teams. However, after regular tournaments are over, teams can advance to sectionals where they will compete against other DIII teams. The teams do not compete against DII scchools.
Axel Anderson, senior and captain of Turbulence, believes that qualifying tournaments are important for the team's success at sectionals.
"Sectionals is only DIII. That's based on our seating. We'll get seated as the top first, second or third team in DIII in central Texas. Then if you win sectionals or get a qualifying rank, you'll go to regionals. The same thing at regionals: if you get a qualifying rank, you'll go to nationals. That's when it really matters," Anderson said.
This semester, Anderson hopes that more of the team will come out to tournaments. Their next tournament, Mardi Gras, is March 2 in Baton Rouge.
"That's one of our biggest problems is that we'll never get the whole team out to a tournament. But it sounds like this year maybe that will be different, hopefully. It sounds like more people are committed to going to tournaments and trying harder," Anderson said.
Turbulence hasn't had a coach in two years. As a captain, Anderson teaches new players basics and advanced players the defensive and offensive sets. This also makes the atmosphere on the team more relaxed, according to Anderson.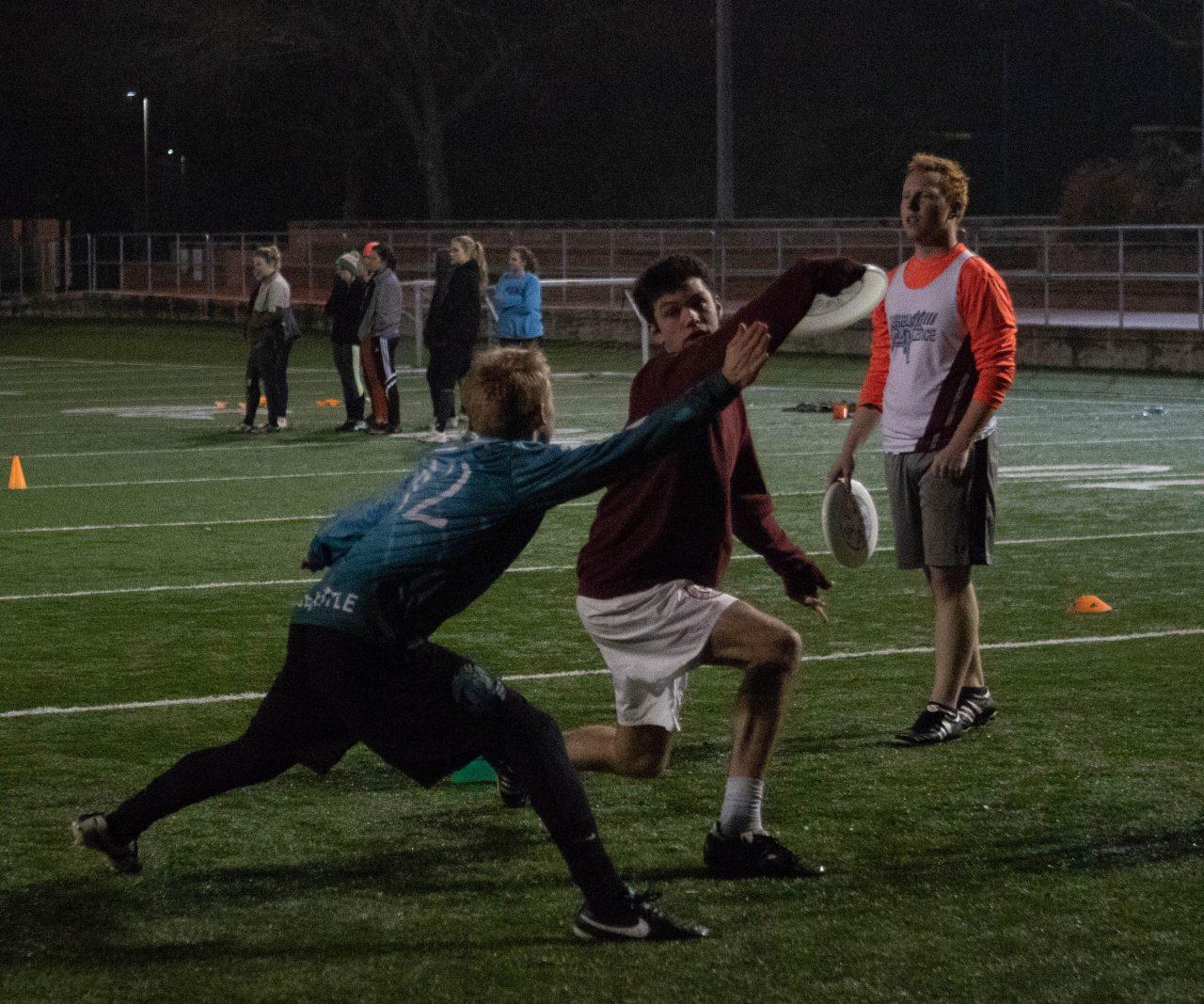 "We don't have a coach right now, which is kind of a bummer, so that means I kind of have to take more of a coaching role on. Our team has always been more relaxed, more of a for-fun atmosphere. It's not really how I want it to be, but it's hard to change once you get stuck in that funk," Anderson said.
Alternatively, the women's ultimate frisbee team, Altitude, has a coach this year after a season without one. Junior Maddy Walshak, president of Altitude, attributes the team's success at their last tournament to their new coaching and new players.
"We had a strong freshmen class come in. We had 12 freshmen, and three of them played in high school. For the first time, we got really serious coaches' and so all the stars aligned for this really stellar looking year," Walshak said.
"[One of] Our coaches' names is Jake Johnson. He was the captain of the Air Force Academy's ultimate team when he went there. He's been amazing in helping us improve and uniting the different skills that we had to make a really effective team," Walshak said.
The second coach, Jaycee Jones, acts as an assistant coach for the team. At the team's first tournament, Anti-Freeze, held at Rice University, Altitude went undefeated at the tournament, winning every game.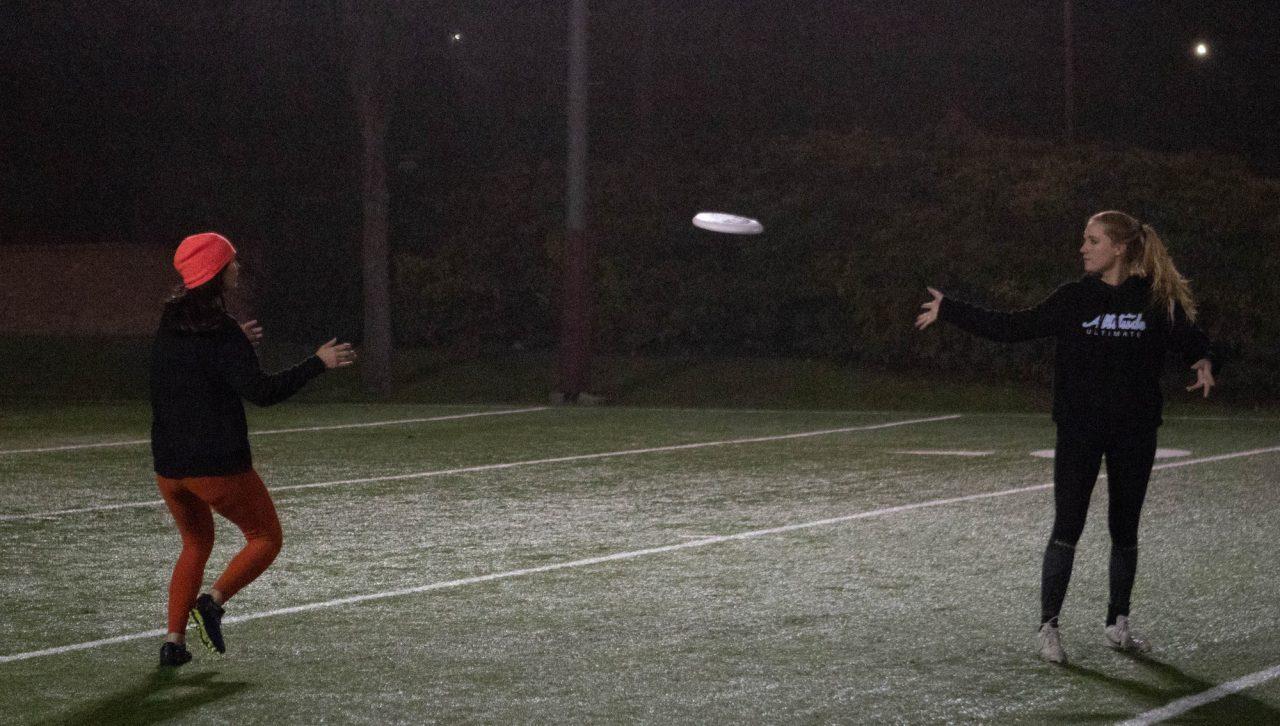 Because of their success at Anti-Freeze, the team is now ranked No. 21 against the combination of all DI and DIII ultimate teams. They are ranked No. 2 when compared only to DIII schools.
"It's a big deal because we've never in the program gone this far and been this successful. We pretty much play the same teams in our region until regionals and the conference championships. So given how we did at this last tournament, that's pretty much a good standard for our play the whole season," Walshak said.
Rebecca Kroger, sophomore and co-captain for Altitude, is proud that the team competed consistently throughout the tournament given the number of games they had to play.
"Our sanctioned games occur during the second semester and all sanctioned games are in tournaments, so it's not like you play one single game. So every tournament we'll play, we'll play seven or eight games in a span of two days, and each game is about an hour and a half. It's a lot of stamina and it's exhausting. You don't have any other game that does that," Kroger said.
Altitude will be hosting a scrimmage on Sunday, March 2 against local San Antonio club teams. Be sure to come out to support them as they train to keep their No. 2 ranking.