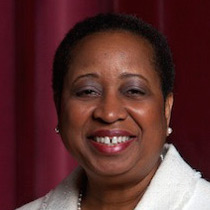 Photos provided by Trinity University
In the midst of a national reckoning on systemic racism and police brutality against Black communities, many universities are working to confront how race and privilege function within their own operational practices. Trinity is no exception to this, having announced the formation of the Diversity and Inclusion task force in an email to the student body on June 12, 2020. The task force, which is comprised of faculty, staff and Board of Trustee member General James T. Hill, works alongside a coalition of students called the Brain Trust, as well as additional faculty referred to as Subject Matter Experts. Through this collaboration, the task force aims to address concerns about representation and inclusion, and to make recommendations to better the experience of BIPOC and other minority groups on campus. A task force report detailing the final recommendations is to be presented to Danny Anderson, president of Trinity University, on Aug. 21, 2020 for review.
According to Deneese L. Jones, co-chair of the task force and Vice President for Academic Affairs, Anderson sought individuals who knowledgeably represent student and faculty interests when appointing task force members.
"The Task Force members were chosen by President Anderson to be representative of faculty and staff from various units on campus including academic leadership, student life leadership, leadership among staff and Board of Trustee membership," Jones wrote in an email interview.
Brain Trust members were also appointed by Anderson, according to sophomore Corbin Amos, who serves as an executive member. Though members of the Brain Trust were recruited from various student groups such as the Black Student Union, TULA and PRIDE, appointees represent the student body as a whole.
"The main value we bring to it is that we are not actively working at the school, we are students. When it comes to a program like this in higher education where you have a big coalition of faculty and staff members, we are there to represent the students more so than anything else," said Amos.
Rita E. Urquijo-Ruiz, task force member and Trinity professor of modern languages and literature, emphasized the importance of institutional representation when enacting systemic change.
"I am excited that we have representation across stakeholders. In that sense, we are very aware that we don't want to create a document that is just words, we want to create a document that is actionable," said Urquijo-Ruiz.
Urquijo-Ruiz went on to explain that while the specific recommendations cannot be made public at this time, the task force aims to address action items outlined in a joint letter shared on June 7 by the Black Student Union, Trinity Diversity Connection and the African Student Association.
"I cannot be prouder of the students of Trinity University that are making these changes possible. I don't necessarily believe Trinity would have done this on its own as quickly as we are doing this now if we hadn't had the letter from those three groups and those demands," said Urquijo-Ruiz.
While some are optimistic about the effects of the task force, others such as senior Kirsten Iyare, president of Black Student Union, feel that such institutional action is long overdue.
"You cannot sit and have multiple transgressions and expect it not to backfire. It took transgression after microaggression after racial stereotype after blatant racism for me to understand that I didn't have a place here and I didn't belong here," said Iyare. "We kept saying we wanted change. We kept saying you need more diversity in Greek life. We kept saying you need more Black Greek life. And then they constantly let people go, or people decided to leave because they weren't being treated in a fair environment. You can't keep doing these things and expect people to be complacent."
Amos shared similar concerns, noting that performative activism could hinder and minimize the work done by these groups.
"There has been a focus on culture. I feel like we know how performative activism works, we have seen the black squares all across Instagram. I take more pride in seeing and hearing about the sorts of reforms we have around diversity and inclusion training, cultural humility, and the active ongoing preparation for entering the community," said Amos.
Jones emphasized that the recommendations outlined by the task force are just one part of a larger, ongoing conversation about race and diversity on campus.
"We want to make it clear that this document is not a silver bullet and it is only a beginning for the kinds of long term progress and continual assessment that will be needed given the 150 year history of this institution. The intent of the work of the Task Force is not to exert a knee-jerk reaction to the need for change, but to address through its recommendations the complex realities that continue to challenge so many," Jones wrote in an email interview. "… As a university, this is our 'in the moment' opportunity to strengthen our commitment to intentional inclusion and inclusive excellence in a more holistic and collaborative manner with everyone growing in our understanding around the rich beauty of differences."