Trinity introduces new orchestra director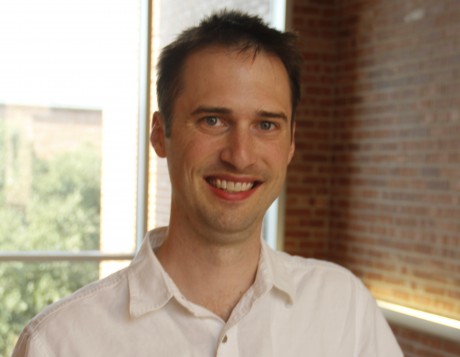 There is a new face on the podium for the Trinity University Symphony Orchestra. Atlanta native Ben Carlisle is taking over for Kenneth Greene as orchestra director.
Carlisle graduated from Sewanee with a Bachelor of Arts in music and then continued on in Sewanee's graduate music program.
After completing the program, Carlisle took a job at Grinnell College in Iowa.
When a position at Trinity opened up, Carlisle jumped at the opportunity, moving his wife, who now works in the English department, and their three-week-old son to San Antonio.
"One of the things that separates Trinity's orchestra from others is the circumstance of geography. Being in a city such as San Antonio with its own symphony, we're not at all bound to deliver entertainment to a town audience," Carlisle said. "The orchestra exists for the orchestra; we can play music we want to play."
Trinity's orchestra is small and flexible, Carlisle said, so he will be able to "focus primarily on the exact core of the orchestra repertory."
The orchestra will be tackling Schubert's "Unfinished Symphony", Mussorgsky's "Night on Ball Mountain" and Arturo Mà¡rquez's "Danzà³n No. 2″.
"These are big pieces and they are challenging," Carlisle said. "Students can't believe we're getting to play these works."
Carlisle has other plans for the orchestra besides building their repertoire, such as making the orchestra build more camaraderie and become more accessible.
"I think I want to work on making this ensemble more open to members "" to more than just music students," Carlisle said. "I don't want to make it less rigorous, but everyone who plays an instrument is welcome."
Although the orchestra is a course that can be taken for credit, Carlisle does not want the orchestra to be limited to education.
"I don't want it to feel like a class," he said. "We want to have fun too."
Leave a Comment