Anticipated albums to end 2012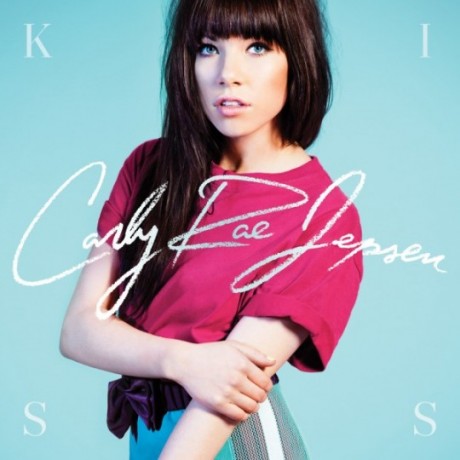 I'll be completely honest. When it comes to albums, I don't buy them. THERE I said it! Cue the exaggerated and sarcastic sigh of relief. It's just that these days, it's much too easy to pick and choose songs you like and download them straight to your computer within a minute's time. Let's also pretend like I do this legally for the sake of my own reputation.
I may not really buy albums; that's not to say that there isn't some mostly-overrated-but-likely-catchy talent headed your way before this 2012 year ends in a disastrous, apocalyptic nightmare. I've personally selected some of the bigger names that could peak your interest. You're gonna wanna sit down for this. This list is downright sexy.

Carly Rae Jepsen
"Kiss"
Release Date: Sept. 18
Starting this list off right with some Carly Rae Jepsen! You simply cannot hide your crooked smile as you invite the idea of a new Carly Rae album, can you? Well don't faint with excitement just yet, included on the album-to-be is a duet with the one and only Justin Bieber, entitled "Beautiful." I know, I know. I'll be pre-ordering too.

Pink
"The Truth About Love"
Release Date: Sept. 18
Admit it. We're all pretty excited for this album to drop. Even if you don't like Pink, you can't help but like Pink based on the fact that she has been around since our childhood. We can't seem to escape the feminist image and raspy voice we've grown to tolerate.

Mumford and Sons
"Babel"
Release Date: Sept. 25
More of a folk rock genre, Mumford and Sons have really risen to fame in the U.S. I can't say that I've necessarily jumped on that bandwagon, but I've given them a listen (actually, currently listening to "The Cave"), and I have to confess that they have a soft and mellow (somewhat hipster-y) appeal.

Deadmau5
">album title goes here<"
Release Date: Sept. 25
Judging from the witty title, I can only imagine what this album has in store. It's said to feature Cypress Hill as well as Imogen Heap hinting at a very slow, trance-like sound. I'm just banking on some good jams to run to.

Ellie Goulding
"Halcyon"
Release Date: Oct. 9
Can I just make it known that the song "Lights" came out March 13, 2011? Don't worry Ellie, we were only fashionably A YEAR AND A HALF late to loving the living crap out of that song. Our bad. We'll all be sure to listen to your new album as soon as it comes out.

Taylor Swift
"Red"
Release Date: Oct. 22
Oh, god. Here we go. Dear Taylor, I really want to like your songs. I do, truly. But I just can't empathize with the idea of you having a seriously toxic relationship with almost every man you claim to have ever been with. I'm just mentally tired, Taylor. Mentally tired and fatigued with your issues. Love, Krista

Calvin Harris
"18 Months"
Release Date: Oct. 29
Look, I didn't say I made this list based on quality. I don't always need to be thinking about the hidden meaning behind fancy metaphorical lyrics "" I need the bumpy and grindy, shouty and screamy, shakey and dancey music to just move to. And with features like Ellie Goulding and Rihanna "" I am pretty pumped.
Leave a Comment