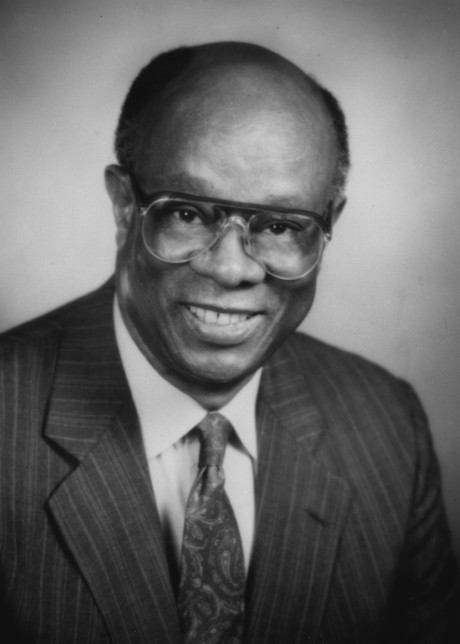 Earl M. Lewis, professor emeritus and the founder of Trinity's urban studies program, died Saturday, Oct. 13, at the age of 92.
"Earl Lewis was a unique and wonderful man who held everyone around him to the highest standards and expected nothing less of himself," said Richard Butler, professor of economics and former acting chair of the urban studies department.
Lewis joined the university in 1968 as Trinity's first tenured African American professor and stayed on until his retirement in 1990. He was a key member of the original committee that developed the common curriculum. Lewis's numerous significant contributions to the Trinity community and beyond include, but are not limited to, the development of the nationally-recognized urban studies program.
From his first year at Trinity, Lewis was integral to the development of the program as he founded the graduate urban administration program and directed it from its start to his retirement.
"Lewis was the founder of our now-discontinued urban administration program, which produced a generation of urban management talent and opened the doors of urban administration for minorities at a time when people of color were not common in city halls and county courthouses," Butler said.
During Lewis's time as chair of the urban administration program, over 250 students went through the program and learned from Lewis and his fellow professors how to create change in the public and private sectors.
"Dr. Lewis's goal was to train young professionals to guide cities ethically and fairly. He taught his students to think critically about racial and ethnic discrimination and about the need for public transportation, affordable housing and clean water," said Christine Drennon, director of the urban studies program.
Many graduates of the program went on to be city planners and city managers and made serious impacts all over the country.
"Graduates of his program took jobs in the public sector and led our cities out of the discriminatory years and through the Civil Rights era," Drennon said.
Lewis's graduate urban administration program eventually led to the development of the undergraduate urban studies program during the 1982-83 school year.
"Though the program has evolved from his original design, the underlying values of relevance and interdisciplinarity he embodied remain the essence of the program," Butler said.
Drennon echoes the sentiment that Lewis's influence continues to be a force in the urban studies department.
"Today, our program still holds these ideals dear and we strive to honor Dr. Lewis's original vision for our cities," Drennon said.
Senior Nicole Goodman is a current urban studies major who was drawn to the program because of "the program's focus on effecting real change in the communities that need it most."
"Although we weren't so fortunate to have known the man who this all possible for us, most of the students in the department will be attending Saturday's memorial in order to commemorate his great work," Goodman said.
Among the numerous men and women who went through his program, many have had significant effects on their communities. Trinity Trustee Walter Huntley, Jr., who has an influential role in Atlanta's urban development, and former San Antonio city manager Alex Briseà±o are only two of Lewis's influential former students.
Lewis was the recipient of many awards during his time as a professor, activist and scholar, and those accomplishments ranged from receiving the Award for Service to the State of Texas by Texas Ministers for Social Progressives to being twice nominated by Trinity for National Professor of the Year.
"Very few giants walk the earth. Earl Lewis was one of them," Butler said.
There will be a memorial service at 10 a.m. on Saturday, Oct. 27, in Parker Chapel. After the service, there will be a reception in the Coates University Center Skyline Room.
Lewis is survived by his wife, Hazelyn, two sons, a daughter and a granddaughter.