Panel selects winners of fall study abroad photo contest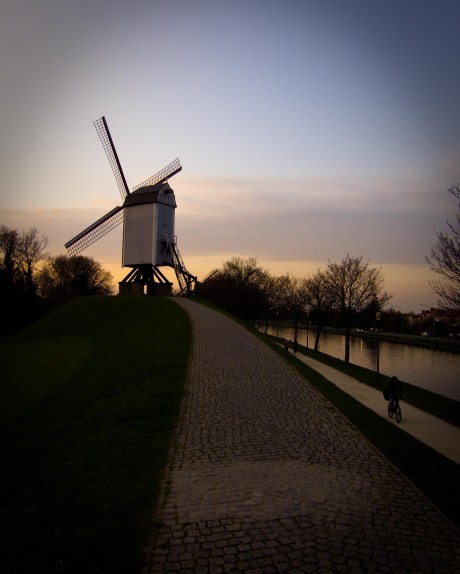 The fall Study Abroad Photo Contest has come to a close as photos captured from all over the world by our very own Trinity students were submitted for evaluation.
Each semester, the Study Abroad Office is flooded with entries by students returning from their study abroad experiences. These photos undergo a juried review, facilitated by Sammye Johnson, professor of communication, and Patricia Simonite, associate professor of art. Bringing these two disciplines into the process allows the pictures to be judged not only as photos, but also as works of art.
During the evaluation process, the photos are separated into categories based on what is being depicted. First through fourth place are awarded to photos within each category, and the title "Best of Show" is given to one photo that is deemed best overall.
This year's "Best of Show" winner is senior Garner Cochran for his photo "Bruges Sunset," which also placed first in the landscape category.
"My friends and I had been sitting on this windmill for a while, and, as we got up to leave, I looked behind me and saw the windmill silhouetted against the sunset behind it," Cochran said. "It looked like the perfect shot."
Cochran also placed first in the miscellaneous category with his photo "Empty Shoes" taken on the banks of the Danube River in Budapest, Hungary.
Junior Lydia Duncombe placed first in the people category with her photo, "Carla's Kitchen," taken at the home of her host family in Florence, Italy.
"The photo I won for the people contest is a picture of my host mom cooking. Carla, my host mom, made my Italy experience incredible," Duncombe said. "She was about 70 years old and has been hosting students for more than 20 years. It felt like home living with her. She treated me and my roommate like a member of her family."
All of the winning photos from each category are hung in the second level of Coates Center, and the winners receive gift cards. Regardless of whether they win, many of the entries adorn the walls of the modern languages department and admissions offices or go on display during Fall Family Weekend.
"I've always seen the study abroad pictures hanging up around Coates, and ever since I came to Trinity I thought to myself, "˜If I ever go abroad, I want one of my pictures to be hanging up there too,'" Duncombe said.
The office has received submissions from professional and amateur photographers alike. In fact, one of the winning photos in 2002 was taken with a disposal camera. After having his own camera stolen, Trinity alumnus Josh Cerce captured a wonderful shot of footprints scattered along sand dunes in Chile.
"You don't have to be a super serious photographer to be a competitive entry in this" said Nancy Ericksen, assistant director for study abroad.
Students considering studying abroad are encouraged to take photos and partake in this decade-long tradition of bringing back images to share with the larger Trinity community.
Leave a Comment