The quintessential college rock records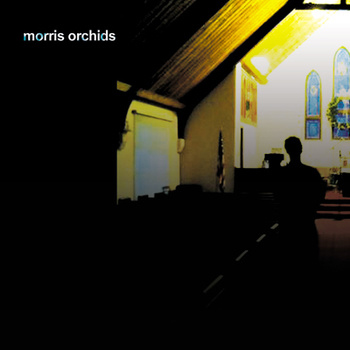 First, the kind of bad news: Your music tastes will typically be set during your high school and college years, or better known to the majority of you reading this, right now. Now this isn't just me. There are neuroscientists, guys like Daniel J. Levitin from McGill University, who've researched this stuff rather extensively, all in the hopes of explaining why your dad is still listening to Foreigner on classic rock radio. And I'll attest, no matter how much I stay engaged with new music, I doubt any of it will rival the attachment I have to records like Sufjan Stevens' Illinois, Arcade Fire's Funeral, Wolf Parade's Apologies to the Queen Mary and a handful of others that I first heard my first year of college
Clearly college is a formative time, and my aim with this little piece (beyond throwing in a couple shameless KRTU plugs) is to expand those quickly solidifying horizons of yours with a few selections culled from the classic college radio canon and beyond that did the trick for me.
1) Talking Heads – Songs About Buildings and Food
Artsy, eccentric and perhaps a little too smart for their own good, The Heads are in many ways the quintessential college band, one that could pen a song about the bleakness of suburban life and as easily burn down the house with another. Their second release, with its quirky twists and subliminal infectiousness, best captured the sort of neurotic cynicism that defines the college years (alright, maybe just mine). Plus, if ingested correctly, this record will also act as a potent gateway drug to Television, X, Elvis Costello and Devo.
2) R.E.M. – Reckoning
Yeah, I know, I thought they were just the "Losing My Religion" band too. But when it comes to forming the backbone of modern indie/college rock, you'd be hard pressed to find a better foundation than the Athens quartet's run of mid-'80s releases. While really anything from "Murmur" to "Document" will do, I'd jump off with 1984's "Reckoning." Not only does it feature one of the band's absolute classics "So, Central Rain," it's from start to finish one of the band's most diverse, accomplished and thoroughly enjoyable efforts. Plus there's a reason everyone from Kurt Cobain to Thom Yorke looked up to front man Michael Stipe. Dude is incredible.
3) Charles Mingus – Mingus Ah Um
So in case you were unaware, Trinity has a jazz station over in Laurie, one of the best in the country in fact, which features one of the world's most extensive vinyl collections. Given its vast history and scope, jazz can be a daunting animal if you aren't sure how to first approach it. So for those looking to step forward into the genre, I like to prescribe the record that made things click for me: Charles Mingus' 1959 Mingus Ah Um. Featuring some of the bassist's best known compositions, it's that rare record that manages to be accessible without compromising its fierceness of purpose. This is far from elevator music, but, most crucially, not too far removed from the rock tradition to be a leap for first-time jazz listeners.
4) Morris Orchids – Morris Orchids EP
Like most of the faculty/staff here at Trinity, I'm a big advocate for students to break the proverbial bubble (yes, beyond Chipotle and Bays). I'm also a terrible role model for this cause, as I remember vividly my general apathy to the San Antonio music scene during my collegiate years. This was the album that turned me into a believer: a lushly produced, immaculately written EP that recalled Fleet Foxes, Broken Social Scene and even early Mars Volta across its five tracks. It's available for free on their bandcamp page, so check it out, and may it inspire you to get out and see what else SA has to offer.
Finally, straight from KRTU's Indie Overnight desk, here are some current college records worthy of your attention:
Tame Impala – Lonerism
Flying Lotus – Until the Quiet Comes
Metz – Metz
Thee Oh Sees – Putrifiers II
Dum Dum Girls – End of Daze EP
James Swerzenski is the operations manager for KRTU 91.7 FM, contributing writer for the San Antonio Current and a Trinity alumnus ("˜09).
Leave a Comment