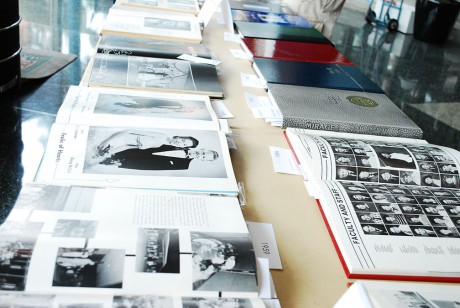 At the end of every school year, the Mirage staff takes a look at their finished product and thinks of ways they could improve the yearbook for the next year. At the end of last year, Walsworth, the publishing company of the Mirage, approached the staff and explained that the yearbook could benefit from switching to an all-color format at minimal cost.
"When we talked with our yearbook representative, Walsworth, they looked at how much we were paying for yearbooks and how much it would cost for us to just turn it into a full color yearbook, and it didn't really cost that much extra, especially if we signed a contract to continue on with that publishing company," said senior Joe Chen, editor of the Mirage.
According to Katharine Martin, coordinator for student-edited publications, the difference in cost for switching to an all-color yearbook will be in the range of $700 to $800, but the Mirage staff will not know the exact price until they see how many yearbooks they end up selling.
Sophomore Dominique Davis, a writer for the Mirage, is thrilled that the entire yearbook will be in color this year, and believes that sales will increase as a result of the change.
"The yearbook is much more exciting now that it is all in color. Everything just pops. It really helps sales to have an all-color yearbook because now the whole thing is beautiful and fun, including the mug shots. People buy the book to see the picture or pictures of themselves, and I think students are more inclined to buy the book if the one picture of them in the book is fun, cute, and colorful," Davis said.
Leah Hoffpauir, a sophomore who ordered a copy of this year's Mirage, did not purchase a yearbook last year, and was not aware of the change taking place this year.
"I had no idea the yearbook was going to be in all-color this year. I didn't even know that the yearbook wasn't in all-color last year. I didn't buy one last year. I just skimmed through a friend's. The only reason I'm buying one this year is because I'm involved in a lot of organizations that will be in it," Hoffpauir said.
Chen thinks that the mug shots will be the most improved section of the yearbook with the addition of color.
"The mug shots will definitely benefit the most from being in all color because in the past they've always been in black and white. Honestly, a lot of people just like to look at the yearbook so that they can see pictures of their friends and themselves. Now that it's in color, you can get a much more accurate representation of what people look like," Chen said.
Although many of the staff members are new to the Mirage, Chen praises their dedication and attributes the improved quality of this year's yearbook to their hard work.
"It's really hard to choose just one favorite part of the entire yearbook. I'm really, really impressed with our new photographers and new staff. We have a lot of new people, and they've really come a long way. Because they've worked so hard, we've really upped the quality of this year's yearbook," Chen said.
Chen said that students can expect to receive their copy of the Mirage in late April.