One and done: The best one-season television shows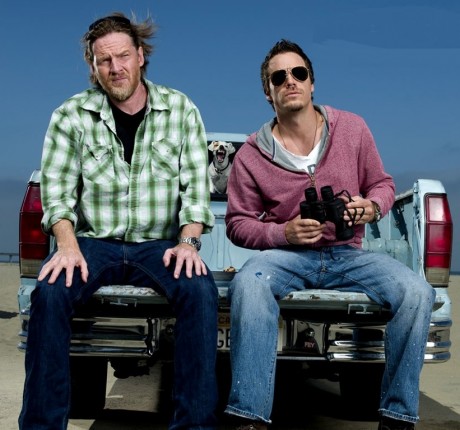 The longest-running scripted show in primetime history is "The Simpsons" with 24 seasons and over 520 episodes. Behind that is NBC's "Law and Order" tied with CBS's "Gunsmoke" with 20 seasons each.  Although we celebrate these shows for their longevity, sometimes the greatest television gems instead exist on the other end of the spectrum.
These "one and done" series may not have withstood the test of time, but that doesn't mean their single seasons are any less worth watching. The one-season shows below are just a few you may have missed before their time on the tube was cut short.
"Firefly" (Fox)
Available streaming on Netflix
An essential part of every Joss Whedon ("The Avengers," "Buffy," "Angel") fan's cherished collection of DVDs, "Firefly" can be credited both with starting Fox's dedication to at least trying to carry one quality sci-fi series on its broadcast schedule at all times, and its subsequent obsession with canceling those series quickly, before they reached their potential.
Probably one of the most heralded modern sci-fi series, this western""space-opera hybrid benefitted from all of the charm and wit Whedon has to offer while maintaining a stellar cast (including Nathan Fillion, Summer Glau) thus creating one of the most famous cult shows in recent history. Only 14 episodes long, the series is short but also benefits from the motion picture "Serenity," made with the same cast, crew and director, that serves to capstone this highly entertaining drama.
"Terriers" (FX)
Available streaming on Netflix
This series centered on a pair of mismatched friends who serve as private detectives in the town of Ocean Beach, Calif. One is a recovering alcoholic ex-cop, the other an ex-criminal. They bounce from payday to payday; serving the community and solving minor crimes before stumbling on a grander community that threatens their livelihoods and the entire way of life in Ocean Beach.
Taking a place on many top-ten lists in 2010 despite being canceled after one season, the show is incredibly heartfelt while still being incredibly funny and realistic at times. The story even conveniently finds an appropriate ending after 13 episodes, meaning you will feel more like you watched a long movie and less like you watched a show canceled before it should have been.
"Studio 60 on the Sunset Strip" (NBC)
Available for download on iTunes and Amazon
From Academy Award-winning writer Aaron Sorkin, this NBC classic debuted the same season as Tina Fey's "30 Rock," with a strikingly similar premise. Although originally thought to be the more serious and successful of the two, ratings and critical acclaim quickly fell off and caused the series to be cancelled after only 22 episodes. The show sets itself behind the scenes of an "SNL"-like sketch-comedy show and props up comedy writers and performers as heroes and rock stars of an industry.
Although other critics still love to belittle the show for countless reasons including an unrealistic portrayal of Hollywood and comedians, still to this day it exists as one of my favorite shows, and in many ways (along with the movie "Network" to which the show makes many homages) it is responsible for my sustained passion for all things television. If you have enjoyed any of Sorkin's work either on TV (such as "Sports Night," "The West Wing" or "The Newsroom") or in the movies ("A Few Good Men," "Moneyball," "The Social Network") this show is more of the same and is definitely worth checking out.
Leave a Comment