Author and former Trinity professor Char Miller discusses his new book "On the Edge: Water, Immigration and Politics in the Southwest"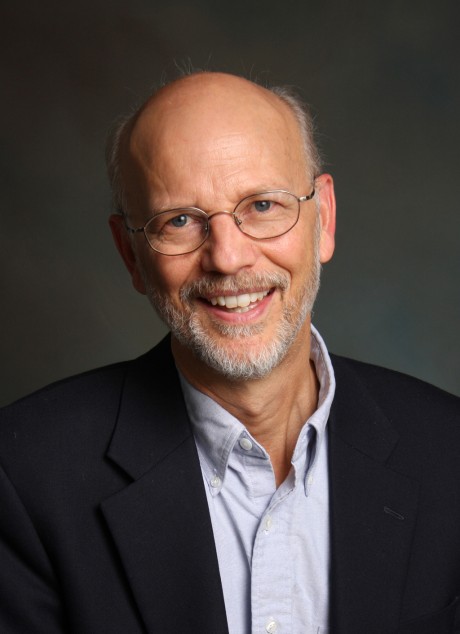 Char Miller, former professor of history at Trinity University, will discuss his new book "On the Edge: Water, Immigration, and Politics in the Southwest" at 7:30 p.m. Thursday, April 11, in the Holt Center. Miller will also participate in the San Antonio Edition of the Texas Book Festival held on the same weekend.
Miller spent 26 years at Trinity working in both the history and urban studies departments and is currently director of environmental analysis and W.M. Keck Professor of environmental analysis at Pomona College.
His other books include Gifford Pinchot and the Making of Modern Environmentalism, Deep in the Heart of San Antonio, and On the Border. He also contributes frequently to the Texas Observer.
Could you give a brief description of what "On the Edge" is about?
"On the Edge" explores some of the central environmental and political issues that challenge life in the Southwest. It tracks such concerns as the impact of the nation's draconian border policies on the urban economy and the natural landscape; of the way that natural forces such as storms and fires jump across those borders as if they did not exist""a clue that we might want to pick up about how to live within the borderlands. And it argues for a place-based understanding of how we inhabit this dry and complicated region: by recognizing that the places we call home shape the context of our lives and the choices we need to make about how to live more lightly on the land is one way to bring about a habitable and just community.
What is your background, both educational and professional?
My trek to Claremont, Calif. where I now teach started in Claremont""I graduated from Pitzer College in 1975, headed east to Johns Hopkins University in Baltimore for graduate training in history, taught for a year in Miami in 1980-81, during its greatest period of social unrest, and moved to San Antonio where we lived for the next 26 years raising our family, and where on that lovely red-brick campus I had a chance to learn how to teach from my remarkable students and colleagues; and where I also began to branch out from history into urban and environmental studies, an interdisciplinary growth that continues to define my courses and research.
What was your time at Trinity like?
My years at Trinity proved a remarkable period for me. One of the most important influences was Professor Earl Lewis, who asked me to teach a class we called The City in History for the urban studies program that he had founded. It has been the single most transformative experience I have had as a teacher""it compelled me to read way beyond my training, to think about the direct impact that the past has had on the cities of the present, and because the urban studies program was (and remains) vitally involved in the city of San Antonio, it got me out of the classroom and on to the streets. I learned how to think about how cities function as cities, how they reflect our social structures, the role of power and privilege and our relationship to the natural systems that made them possible (but which we tend to ignore at our peril""think flooding). In that process was another major lesson""I was being schooled in how to be a citizen, an active and engaged member of a dynamic and fraught landscape, which is also one of the central subject of "On the Edge."
How did your time at Trinity influence you?
One other critical influence was recognizing that teaching is actually about listening""listening to my students in and out of the classroom, when reading their papers and essays, when chatting over lunch or on the sidelines or stands. Hearing what was being said and not said helped me as an advisor and mentor, and to build relationships that continue to this day: one of my worries about leaving Trinity was leaving the alumni, but that has not happened""credit Facebook and LinkedIn and glorious email (I am an email junkie). I am still writing letters of recommendation for folks with whom I studied years ago, and that is a great joy and a reflection of the tight bonds that life on the Hill can generate.
Why should people, especially Trinity students, pick up and read "On the Edge"?
The book tries to capture what it means to live in the Southwest, one of the fastest-growing sections of the United States, a turbulent and complex environment. Many Trinity grads will stay in the region and my hope would be that "On the Edge" would be a roadmap for how to make their lives and communities more conscious of the connections between past and present, between the built and natural landscapes, as well more diverse, more equitable, more healthful.
Leave a Comment