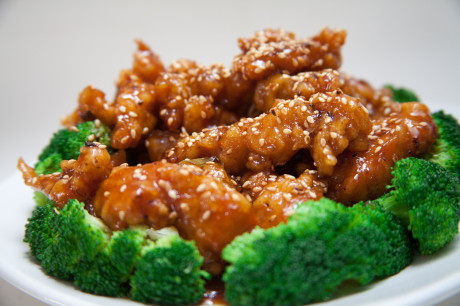 Tired of eating the same old food at Mabee? The International Club is providing an alternative as it hosts Cooking Night featuring delicacies from all over the world.
The annual International Cooking Night features dishes prepared by some of the different cultures that are present at Trinity University.
"Our own cabinet members are in charge of creating dishes according to those that perfectly resemble their own culture and traditions," said junior Song Yie Kim, president of the International Club. "The Ecuadorians are coming together with a traditional dish of ceviche and the delicious tres leches. The Indian group brings together southeastern spices in a terrific balance of spice and taste with the butter chicken followed by their sweet kheer, which is given as a well-known dessert."
"Spicy lovers will eat their fill with our delicious butter chicken," said first year Chinmay Chobe, an International Club chef. "I know that's what I am looking forward to!"
First year Devina Kumar is excited to sample cuisines he has never eaten before.
"It sounds interesting. I'm looking forward to eating butter chicken and trying some cuisines I have never had, like Ecuadorian," Kumar said.
The Vietnamese group brings to the table a delicacy from Asia that consists of pineapple and beef with a side of stir-fried tofu and a dessert of banana pudding. The Thai and Korean groups are combining their two cultures and taste pallets to create the khanonahgai, which is a chicken dish that is submerged in lots of oriental spices.
First year Bintee Karia is looking forward to tasting the khanonahgai the most.
"I have been waiting to try this dish out ever since I had it once at a restaurant," Karia said.
The actual cooking of the food is going to take place all over campus where kitchens can be found, but the food will be served from 7 p.m. to 8 p.m.  tonight on the Witt-Winn roof. Everyone is welcome, and the food is free.