Trinity Chamber Singers serenade Spurs' Parker at wedding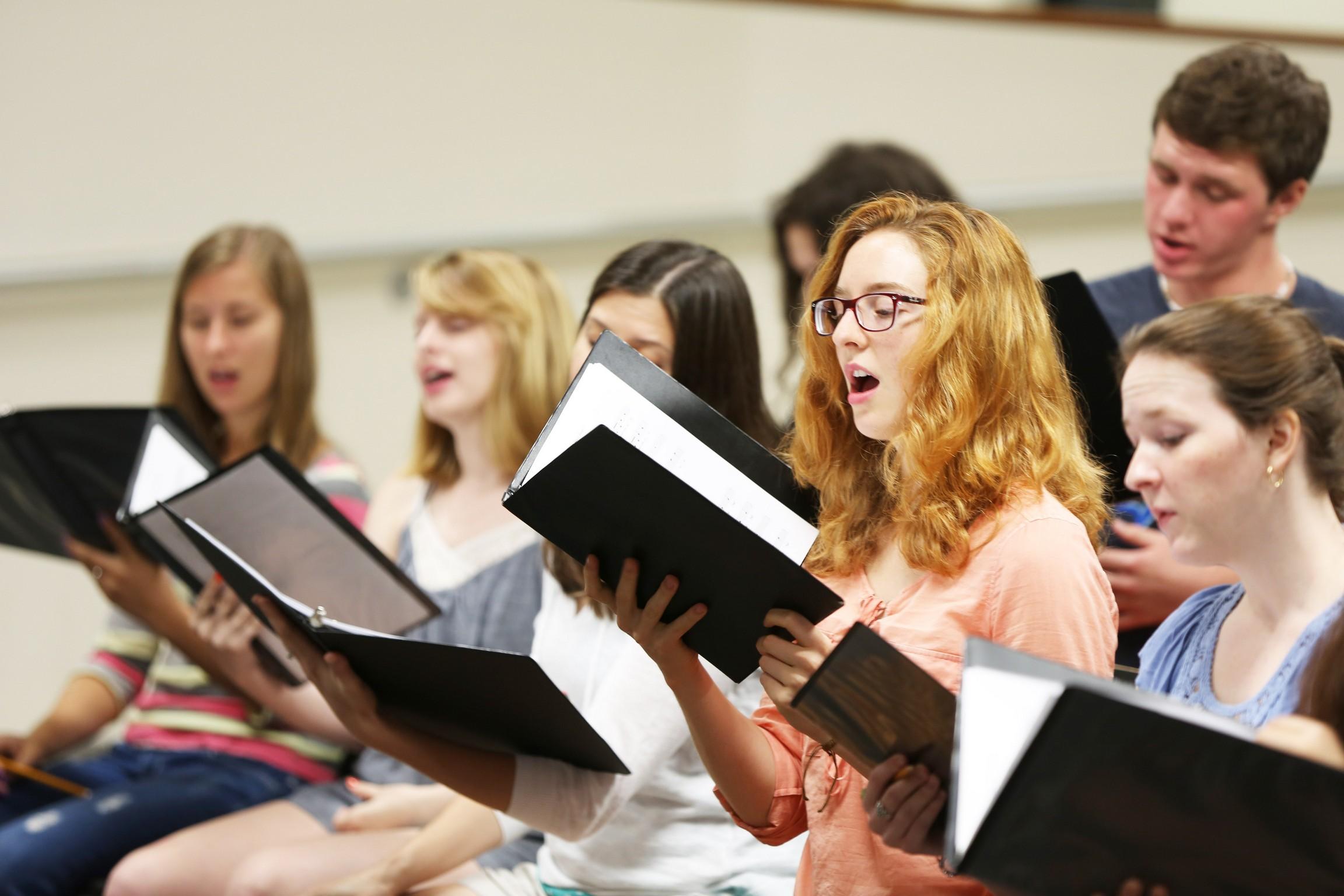 Early this month, members of the Trinity Chamber Singers were given the opportunity to perform at the wedding of Tony Parker, starting point guard for the San Antonio Spurs.
"When Dr. Seighman first told us about the wedding during rehearsal, I actually thought he was joking," said Sarah Munroe, a senior in the choir. "When we realized he was serious, everyone gasped and looked around at each other with jaws dropped."
Gary Seighman, Trinity choir director, was contacted by the San Antonio Symphony offices toward the end of this past school year.
"It worked out pretty quickly," Seighman said. "It was just a phone call and then it just happened."
The choir had only three rehearsals during the summer before the performance.
"One of Tony's old friends was our conductor for the concert and Tony was there at our rehearsals. He was singing and noticing things; it was clear he really cared about it. We figured maybe we'd get a glimpse of him, but he was really involved," said Allyson Phillips, a junior in the choir.
Following Parker's ceremony and cocktail hour, the wedding guests came together for the choir's performance.
"It was actually a private concert that followed the ceremony, kind of part of the reception. We had a sit-down audience of all his family and friends and, I'll tell you, it was the tallest audience we ever sang for," Seighman said.
Parker worked alongside the conductor (who happens to be a Juilliard-trained musician) to put together arrangements of some of his and his wife's favorite songs. The arrangements included songs from artists like Coldplay, Michael Jackson and Carly Rae Jepsen.
"All the Spurs were there, sitting in a row and all dancing together. The audience was great, people were standing up in their seats and dancing when we began with the "˜Call Me Maybe' arrangement," Phillips said.
When asked how they were able to keep such a big event a secret for so long, members of the choir said that Parker desired privacy.
"The hardest part was not being able to take pictures. Tony was adamant that he wanted privacy, so no phones or cameras were allowed at his property," Munroe said. "Unfortunately, all I have to share from this experience are the memories in my head."
Leave a Comment