Beards will appear during No Shave November
For many Trinity students, as November rolls around, we prepare for cooler weather, wear comfy sweaters and eat pounds of delicious food. This month is always one of the most awaited of the year, but not everyone anticipates it for the same reason; for many, November is also the month to discard cans of shaving cream, stow away razors and prepare for mass amounts of facial hair.
Many students across Trinity's campus will be taking part in No Shave November, a yearly tradition celebrated by a variety of participants around the world.  Established around 2004, No Shave November was initiated as an attempt to motivate men to grow beards and mustaches to raise awareness about several issues regarding men's health, such as prostate and testicular cancer.
For some, this is the first opportunity to participate that they've had.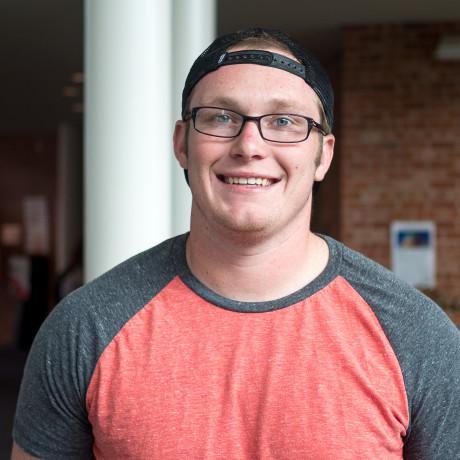 "I have not done No Shave November before, officially. But I have not shaved for a long time before," said Mitchell Kight, an engineering science student.
Although this may be the first time participating for some students, the process has been welcomed.
"It's actually easier for me to participate than not because I am lazy enough to where I would rather not shave than actually take the time to shave," Kight said.
So far, there have been mixed reactions to the facial hair growth.
"My friends loved me having my beard, but the ladies seemed scared," Kight said.
Although there may be difficulties for some with growing facial hair for a month, the challenge is welcomed.
"Growing out facial hair hasn't really been challenging, but some people have really solid beards that I'm jealous of," said Joseph Khalaf, an accounting student.
While No Shave November helps bring awareness to a variety of men's health issues, it also brings some benefits to those participating.
"If you can grow a full beard, even better, because it will help keep you warm during these harsh winter months," Khalaf said.
No Shave November has also provided an opportunity for students to simultaneously strengthen bonds and raise awareness.
"I am participating for, not only charity and awareness, but fun as well.As a group, our fraternity, Kappa Kappa Delta, decided to participate in No Shave November. Depending on personal circumstances, either participating or donating," said Zachary Galvin, a business student and member of Kappa Kappa Delta.
No Shave November has allowed for members of the Greek community to bring more awareness to their causes.
"We feel that since our official philanthropy is leukemia awareness and we are co-sponsoring Concert for the Cure with Gamma Chi Delta, participating in No Shave November to financially support and create awareness for cancer is right in line with the causes we have supported for many years," Galvin said.
Even though November is only halfway over, participants have continued to enjoy their month long break from shaving, and suggest anyone interested participate.
"I do recommend participating in No Shave November.  It is a very easy way to cause awareness for men's health.  Even if you cannot participate in not shaving, donating is a great way to support the cause," Galvin said.
With a few more weeks left in November, it's not too late to join the cause and give up shaving for a short time; even if you're hesitant to embrace the facial hair, several outlets sponsored by the official No Shave November team allow for anyone interested to donate or volunteer to help with the cause.
Leave a Comment