Early last year, then-junior Benjamin Gomez and the KRTU Indie Overnight staff came up with the idea of KRTUesdays, a live-concert series that introduces San Antonio to new indie music on a weekday.
"San Antonio doesn't really have too much happening on weekday nights," said Gomez, the events and promotion manager of indie Overnight. "The whole idea was that we could do something bigger in San Antonio on weekdays."
The KRTU staff also acquired new broadcasting equipment that allows them to live broadcast much more easily. They decided to put it into action with a new concert series.
"It all started with wanting to utilize our remote-broadcast service, which is going out to a venue and recording the concert and being able to interview the musicians," said Kory Cook, program director.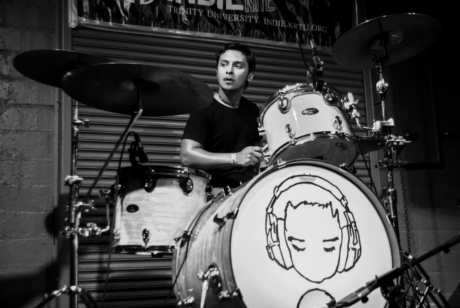 KRTU tries to find local bands that represent the sound they play on-air. Cook explained how unimportant the listing of acts is, whether a band is headlining or plays last. Rather, the bill overall is the most important thing.
"Always try to make it local; I think that's the most important thing," Cook said. "I think San Antonio has more good bands than we've ever had before."
Along with promoting music in San Antonio on off-nights, KRTU wanted to introduce outside bands to the local scene. Many of the bands booked are acts that play mid-sized stages and that have big followings.
"Sometimes it doesn't work out, considering we're a small station and can't provide as many funds as other places can to bring in cool acts, but we try our best," said John Morgan, indie Overnight Music Director. "We try picking bands who really wouldn't have a spotlight in our city."
However, the group of interns has succeeded in bringing large crowds to their first three events in this series. Their goal is to prove that music events don't need to be restricted to weekends.
"We want to make sure that we can show San Antonio that we can throw these killer events on an off-night, and we want to make sure that we can expose national and regional touring acts," Gomez said.
By showcasing these acts, KRTU intends to welcome more outside acts and festivals into San Antonio. Though these bands that are unfamiliar to the San Antonio scene often worry they won't draw a crowd, KRTU reassures them that through their relationships with Do210, Paper Tiger, the Mix and their own following, there will be good press.
"It's a big idea of KRTU stepping in to show the community, big regional musicians, and everybody else involved that we can do big things in San Antonio," Gomez said. "People show up not knowing any of the bands and leave thinking, "˜Wow, that was amazing. All of those bands are now favorites of mine.'"
The KRTU team recognizes the experimental nature of this series as a way to better themselves in the art of broadcasting.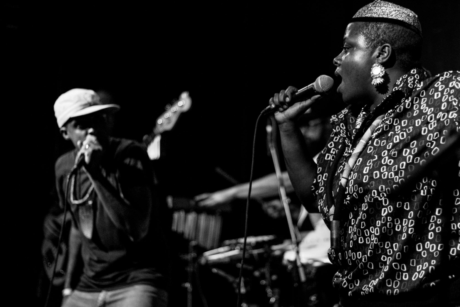 "We've been trying to live-broadcast at our events, and sometimes it was a hit. Sometimes it was a really big miss, but that's okay," Morgan said. "Similar to what happened to Space-X recently when their rocket blew up. In a sense, it's necessary, so you know how to make it better next time."
The interns hope to build off of this experience and create an atmosphere that welcomes a weekday music scene, while also introducing a wider-range of acts that fit the indie genre.
"These things we're doing are the beta to a series we really want to have in the future," Morgan said. "This is definitely a precursor to something much bigger than ourselves, and I'm excited to see what the station is going to do with it."
KRTU will continue this series Oct. 18 at the Paper Tiger. This "Sound on Sound" edition of the concert series will offer a ticket giveaway to the Sound on Sound music festival in November. The event is free for all ages and begins at 8 p.m.