In 2013, the university approved Trinity Tomorrow, a 10-year strategic plan that describes what Trinity should look like by 2023 and how the administration will get it there. As the university nears the five-year mark, Trinity appears to be on track to completion.
The plan originated before university president Danny Anderson came to Trinity, but Anderson has since taken on the plan with excitement and motivation.
"When I looked at it, thinking about joining Trinity, I immediately saw some of the strong points that it had," Anderson said. "I was very excited to work on it. The key things that jump out for me is that it looks at ways that you can try and think about the connections for a student between academic life and some of the co-curricular parts that go on here."
The strategic plan identifies certain objectives and proposes solutions to meet them. Anderson describes how some of the recently introduced centers were implemented to achieve a balance of academic and extracurricular programs.
"One of the things that they did is create the Student Success Center. It's meant to help any student who wants to think about the best ways they can excel. A second center that was created was the Center for International Engagement, which pulls together both academic programs but also study abroad and international student services. We want every student at Trinity to think about living in a global world and being engaged with that easier."
Another initiative of the strategic plan was to look at ways to improve the Center for Experiential Learning and Career Success, a program that joins study and practice that offers students career opportunities.
"The experiential learning is looking at a modality that many professors use in their class," Anderson said. "It's probably the most common if you think about students who take science classes and go on and often work in a lab. Or if you are in theatre, you are engaged in performances. We look at ways that give students the opportunity to do the thing you're studying with the idea that often an individual learns best by doing rather than reading more theory. That can often turn into internships, off-campus experiences, things related to jobs that students may be interested in later on."
There are four key objectives to the plan: strengthen opportunities for experiential learning, foster "˜productive collisions' as a defining characteristic of Trinity University, enhance students' international engagement and awareness and maximize the educational and personal benefits of a residential liberal arts university.
"The challenge is, it's a 10-year plan," Anderson said. "It's important for faculty to know to not try and complete them all at once. We have to do the key actions first, and then they help support the actions that come later on. The plan is part of a series of steps in thinking about the overall future of the university.
Anderson also expressed his excitement about the Campus Master Plan, the architectural and campus planning aspect of the strategic plan.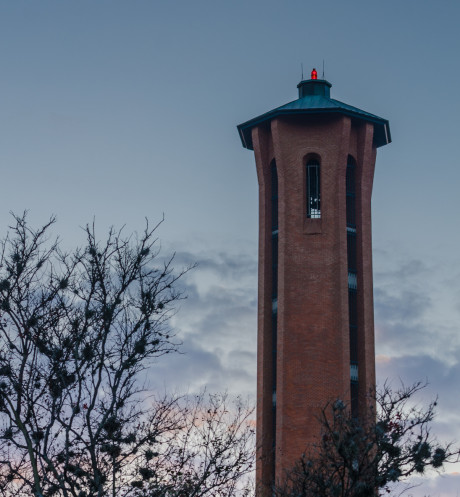 "I love the Campus Master Plan," Anderson said. "The thing to think about is that the master plan is a vision for what could happen to our campus space over the next 30″"40 years. What would happen if we had a way to turn some of the parking back into green space? We know we've got to come up with parking solutions. The big question that most planners are using right now is: How quickly do we have to move on that part of our plan? We're looking at the evolution in technology and more and more talk about self-driving cars and technology like that. One of the things that people are concerned about is: How many parking lots or parking garages are we going to need 10 years from now?"
One particular facet of the strategic plan involves refining the financial aid process to benefit students from low socioeconomic backgrounds. Eric Maloof, vice president of enrollment management, elaborated on the importance of this aspect of the plan and highlighted a balance between excellence and access for students at the university.
"Trinity is striving to enroll the strongest, most capable, most curious class that we can find and yet still maintain access to those who don't have the resources to pay the cost of a Trinity education," Maloof said. "That's something that we feel that we can achieve. We don't want finances to be a barrier for people who gain entrance here. Since that strategic plan was written, we've come a long way in making that happen. How we treat students when we're recruiting, through the financial aid process, speaks directly towards the institution's values."
Maloof also highlighted Trinity's growing diversity and student quality.
"When you look at our numbers over the last few years, what you're going to see is an increase in demand for the university, an increase in the quality of students that are coming into the university and a maintained number of diverse students," Maloof said. "When I think about diversity, I think about broadly defined "" I'm not just thinking about race and ethnicity "" I'm thinking about geographic diversity, gender diversity, socioeconomic diversity."
Deneese Jones, vice president for academic affairs, is responsible for collaboratively implementing the goals of the strategic plan with faculty and staff.
"The need to prioritize the initiatives is important to workload and efficient completion," Jones wrote in an email interview. "Last year, Trinity adopted a Home School Tuition Model that was designed to increase students' opportunities for study abroad experiences. It affords students from all backgrounds and experiences to have an opportunity for a transformative international experience."
Jones also emphasized the importance of hands-on experience that Anderson mentioned as one of the highlights of the strategic plan.
"Another important part of the strategic plan has been its focus on undergraduate research. This type of research is central to our values as a university because students work directly with faculty members in the development of innovative research," Jones said.
More information about Trinity's strategic plan can be found at strategicplan.trinity.edu.