What do Future, Lil Wayne, Wiz Khalifa and Migos all have in common? All acts headlined the second-annual Mala Luna Music Festival.
From Oct. 27 through 29, some of the hottest names in hip-hop, R&B and EDM took the stage at the Nelson Wolff Municipal Stadium in San Antonio.
I have never been to a music festival, so I didn't really know what to expect. I wasn't sure what to wear, what to bring or when to arrive. Do people wear bandanas over their faces for fashion purposes? How do all of my friends have CamelBaks prepared and ready to go?
After reading several Buzzfeed articles and checking out a few Pinterest boards, I put on my festival best and headed to the stadium. I expected there to be a ton of traffic, but it was surprisingly easy to get in and out of the venue. After a short wait in the line, I entered the festival grounds.
This year's festival was substantially bigger than last year's. After crowds of 30,000 flocked to see G-Eazy and Travis Scott in 2016, Mala Luna's organizers decided to expand the venue this year by having two separate stages. Shows alternated back-and-forth on each stage, allowing fans to pick and choose which acts they wanted to see and which acts they wanted to stake out for. Over 20 food vendors were serving delicious San Antonio favorites while local artists sold festival goods and merchandise.
Saturday performances began with smaller independent artists like Isabella Rodriguez, Kurt Rockmore, Intre and Bamsworth Belli. Performances continued to heat up with appearances from J.I.D. and Ugly God. The crowd grew substantially for Ugly God, a rapper from Houston. Loyal fans "˜threw up the H' and chanted lyrics to his debut mixtape "The Booty Tape."
As the sun began to set, fans flocked festival grounds to hear DJ Carnage, a rapper and EDM artist. Carnage hypnotized the crowd with huge bass drops, mesmerizing strobe lights and confetti cannons. Wiz Khalifa then brought me back to middle school with performances of "Young, Wild, & Free," "Black & Yellow" and "Work Hard, Play Hard." Although he was late, Lil Wayne capped off the night with some of his biggest hits, rounding out a fantastic first day.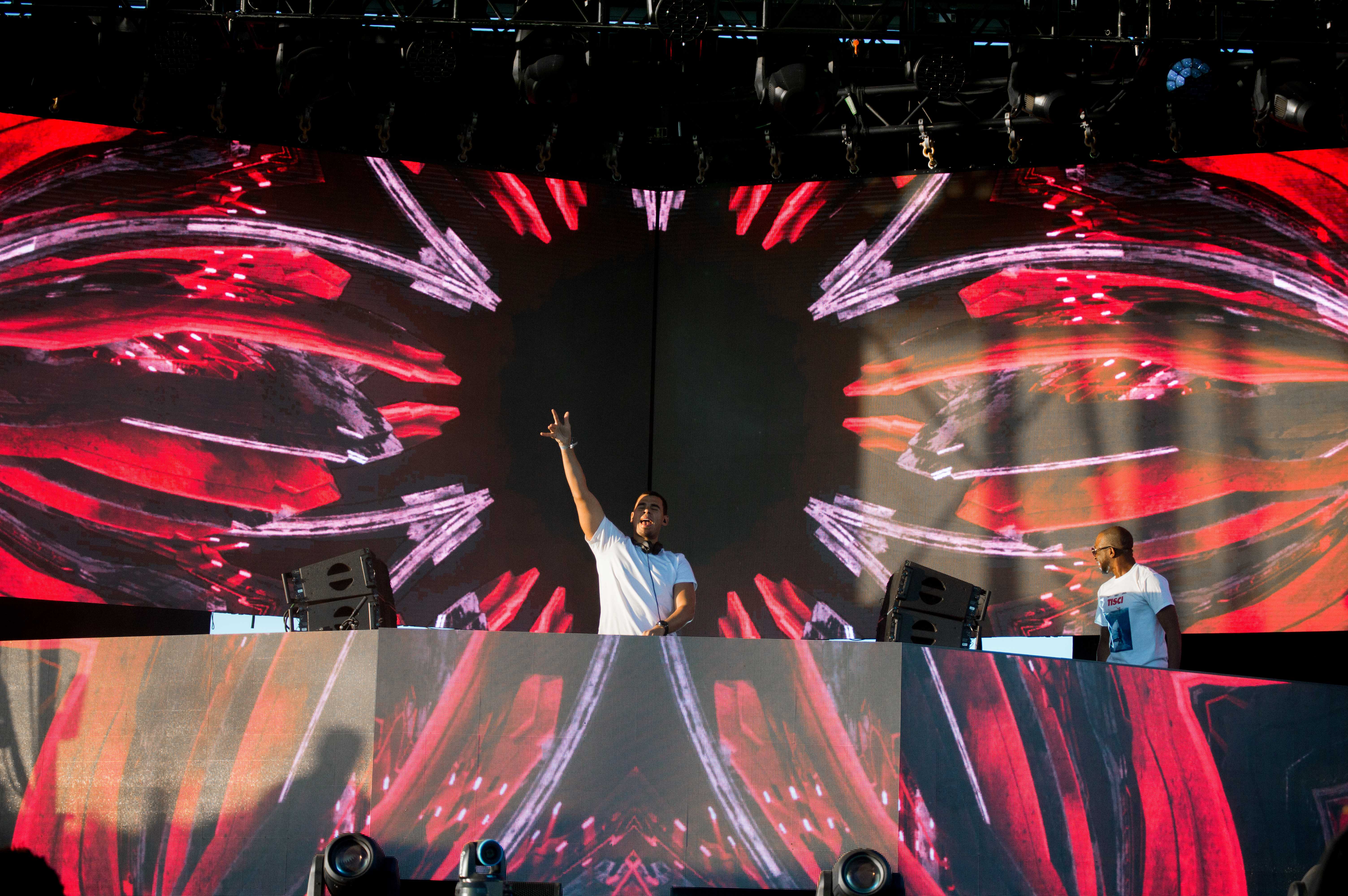 Sunday's lineup was similar to Saturday's, in that artists grew in popularity set by set. Artists such as Rayne, Xavier Omar, Trae Tha Truth and Maxo Kream, another Houston native, warmed up fans during the afternoon. EDM artist Afrojack and Khalid collected huge crowds, and in my opinion, put on the best sets of the entire festival. Afrojack lit up the stage with stellar graphics, while Khalid delivered a remarkable performance of some of his biggest hits. The crowds grew to capacity for the final two performances of the night "" Migos and Future. I'll admit, hearing "Bad and Boujee" live was one of the coolest experiences of my life. I haven't been that hyped up in years.
After doing some research about the planning of the festival, I learned that a portion of the Mala Luna ticket sales are given back to the San Antonio community via the Network for Young Artists (NYA). NYA is a local non-profit organization that is dedicated to providing affordable lessons for voice, percussion, guitar and more for San Antonio's youth. I have never heard of a music festival doing something like this, and Mala Luna's effort at giving back to the community is something that should be recognized and applauded.
Mark your calendars for October 2018. Mala Luna spokesperson Trey Hicks has already confirmed that the festival will be back once again, and I'm sure the headliners will continue to be bigger and better each year.