T-Prog brings Bernie Sanders to Trinity
By Jordan Bruce and Kathleen Creedon
The Trinity Progressives (T-Prog), in conjunction with Our Revolution Texas, are bringing Vermont Senator Bernie Sanders to campus to speak with students on Friday, March 9 at 7:30 p.m. in Laurie Auditorium.
According to Emily Bourgeois, sophomore and co-president of T-Prog, the event will feature multiple speakers, including Ohio State Senator Nina Turner, who is also the president of the national chapter of Our Revolution.
"The main person who is coming to speak is Senator Bernie Sanders, who is a senator of Vermont, who's really cool, and then we're also having another senator come to speak with him, Nina Turner," Bourgeois shared.
Maddie Kennedy, senior and co-president of T-Prog, confirmed Sanders and Turner's visit, adding that the director of Our Revolution Texas, Jim Hightower, will also be attending.
"Senator Bernie Sanders has been a major player in Democratic and Progressive movements since 1990. His candidacy in the 2016 election changed the course of national dialogues on progressive issues and created an impetus for youth movements and vocalization," Kennedy said. "Nina Turner and Jim Hightower's work furthers grassroots efforts by working on local and national levels to promote progressive thought and change."
Bourgeois also mentioned that the event really came together with the help of multiple people, including Our Revolution Texas, a non-profit organization formed by Sanders.
"T-Prog actually got a Facebook message from someone who works for Our Revolution and wanted to have Bernie come speak in San Antonio," Bourgeois said. "Initially, Councilman John Courage, who is the District 9 Councilman, encouraged Our Revolution to reach out to Trinity Progressives."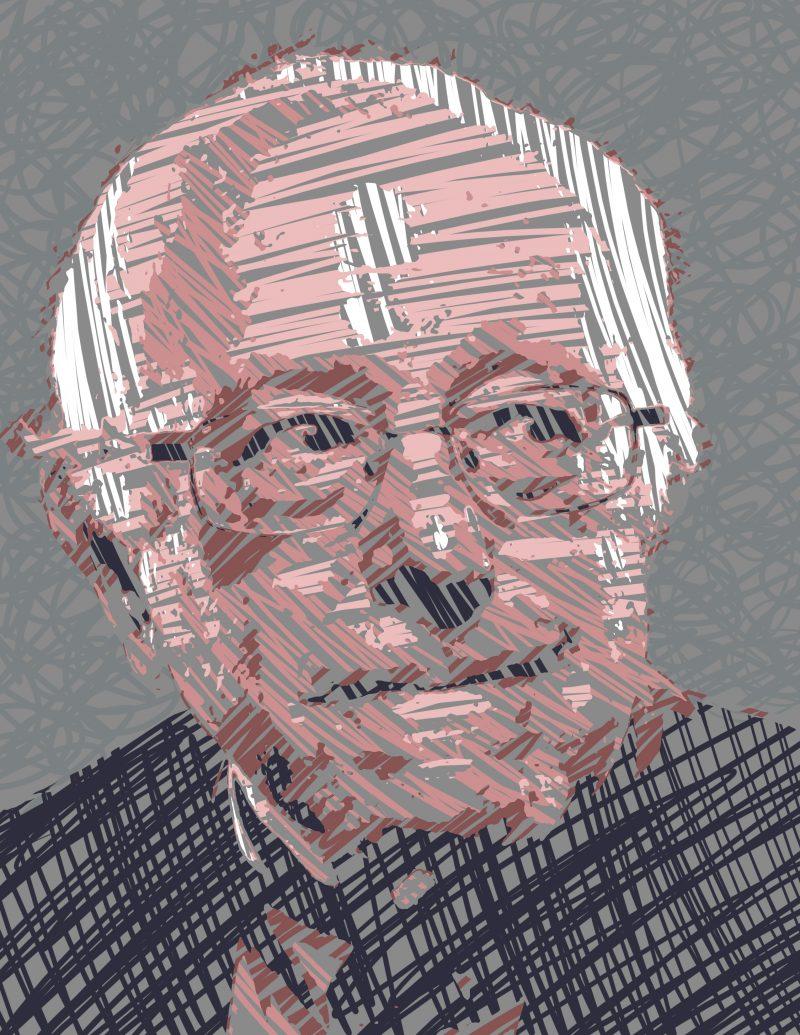 The event is being held with the cooperation of the university. External promotion for the event will be handled by Our Revolution Texas, while strategic communications and T-Prog will handle promotion on campus. According to Pouya Mohammadi, first-year and organizational relations chair for T-Prog, bringing Sanders to campus wasn't as difficult as it seemed.
"Our Revolution Texas reached out, and we went though the university's proper channels, and that's how it happened," Mohammadi said.
Though the event was announced less than a week before it is scheduled to happen, T-Prog expects a large turnout.
"Because he's so well-known, we expect word to spread fairly quickly. My primary goal is to make sure that the event is spread through social media by encouraging organizations and individuals to share the event on all platforms," said Carson Bolding, first-year and public relations officer of T-Prog. "Because it's such a quick turnaround, digital advertising allows us to reach the greatest number of people in the shortest amount of time."
The event will be open to the public, but will require a free ticket. T-Prog has secured 700 student tickets but fully expects to sell out Laurie Auditorium. According to Bourgeois, physical tickets will be available to pick up at the box office in Laurie.
Above all, T-Prog is trying to promote civic awareness on campus, especially in light of the upcoming primary elections.
"Trinity Progressives is working really hard to create a culture of civic engagement on campus, which is not effective unless voters are empowered to go out to the polls and vote. So it's great that we're registering people to vote, it's great that we're bringing these speakers," Bourgeois said. "But if students are not willing to actually go out and vote in the primaries the next couple of weeks, we didn't do our job effectively."
Kennedy agreed with Bourgeois.
"We hope that this event will spur discussions and ignite passions for people to work to actualize the change that they hope for," Kennedy said. "Sanders' work centers around grassroots movements. The fastest way that we can get involved and help our local, state, and national communities is to engage in our own communities: By volunteering, by donating and by voting in 2018 to create a shift in power in our government."
For more information about the event, how to get involved with T-Prog or local elections contact [email protected].
Leave a Comment