In the opening lyrics to the song "IDFWN," San Antonio native Izaq Roland raps, "You a John Doe, I can't f*ck with you" — lyrics that are made simultaneously ironic and all the more genuine by Roland's enigmatic presence on Twitter and Soundcloud. He recently emerged from a five-month-long hiatus — which included a bulk deleting of tweets and song links — with his new single "Like It's Hot." The song appeared without much context first on Soundcloud, in the final days of March, then spread to other platforms such as Apple Music, Spotify and Kanye's brainchild, Tidal. This is the first instance where Roland has branched out from Soundcloud to platforms intended for more widespread digital distribution, which very well may mark a shift in his career.
Izaq Roland has been releasing music onto the internet via Soundcloud since 2015, and by 2017 his name had garnered a fair amount of local fame. On some earlier tracks, he is occasionally credited alongside the producers of his songs, implying that he had a role in the making of his own beats, but this is not true of his more recent music. The most listened to track on his Soundcloud maxed out at a formidable 350,000 listens. Roland has played at two years of SXSW in Austin, and in 2017 he performed for some of the 30,000 attendees of Mala Luna, a new music festival in San Antonio. Mala Luna strays from the conventions of other big name festivals by catering more exclusively to hip hop fans. The festival hosted superstars Lil Wayne, Migos and Future as well as more recent breakout artists Playboi Carti, Smokepurpp and a slew of other names.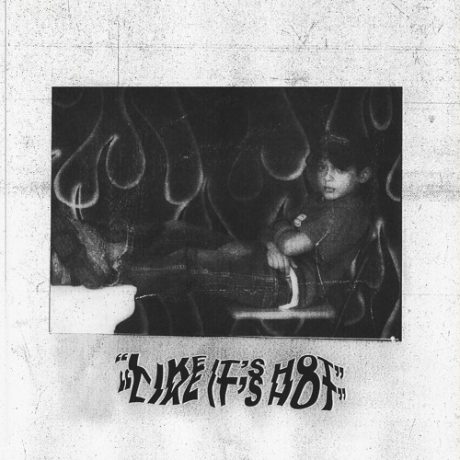 Roland's music early on may have been likened to the increased presence of emo rappers, highlighted in the wake of foundational artist Lil Peep's death by overdose in the fall of last year. Lil Peep was by no means the first to incorporate formal elements of emo music into trap, but the fame that came with his untimely death helped to highlight as well as popularize emo trap music. This emo influence manifests itself thematically, by delving more directly into issues of depression, isolation and vulnerability, as well as stylistically by emulating vocal melodies the likes of The Used or Taking Back Sunday. The beats in Lil Peep's music were generally structured around a looping guitar sample, rather than a computer synthesizer. Roland's songs like "IDFWN," "Bleach" and "Cry Now, Cry Later" are examples of his emo streak.
In a live video of one of his performances at 123 Blue Star, a local space in the Blue Star Arts Complex and one of the locations for San Antonio's tradition of First Friday art shows, Roland stands backed into the corner by the crowd on a claustrophobic stage. He's wearing a blue baseball cap and pants reminiscent of Sid Vicious, or perhaps more relevantly, taking after Lil Tracy. There are tight quarters in the venue, but Roland, as well as a few of his fans, are able to glide over the tightly knit bodies of the crowd. You can see the audience mouthing along to the words. For a big part of the concert, he stands feet together on some kind of a narrow mantle, his feet at eye level of the audience members, close enough to kiss his sneakers. On white walls behind the stage, a machine projects Street Fighter graphics mixed in with loops of bouncing Cadillacs.
Izaq Roland at one time fit snugly into the lineup of emo rappers that flourished in the underbelly of Soundcloud throughout 2016–2017, but his music isn't as tightly linked to the subgenre as most of his contemporaries. In songs like "Blue Flame," "Super Soaker" and "Ran Up The Budget," he warrants that his music shouldn't be limited to the niche category of emo rap. His newest song, presumably titled after the historic Lil Wayne verse in Juvenile's 1998 "Back That Ass Up," transcends his past identification with emo and explores more traditional trap lyricism over an ethereal loop and punishing 808s, but the emotion is still there.