As we near the end of the spring semester, graduating seniors are closing the book that is Trinity. Many faculty and staff on campus are doing the same. The Trinitonian asked retirees about their future plans and their favorite Trinity memories.
Shari Albright
Shari Albright, chair of the Department of Education and Murchison Professor of the Practice of Education, plans to retire Aug. 1 of this year. Albright has served Trinity University for eight years.
Albright plans to relocate to Austin, Texas to lead the Raise Your Hand Texas Foundation in her retirement. Through this nonprofit organization, she hopes to help improve public education conditions to benefit students.
Albright hopes to stay involved at Trinity University as an alumna. 
Jackie Bevilacqua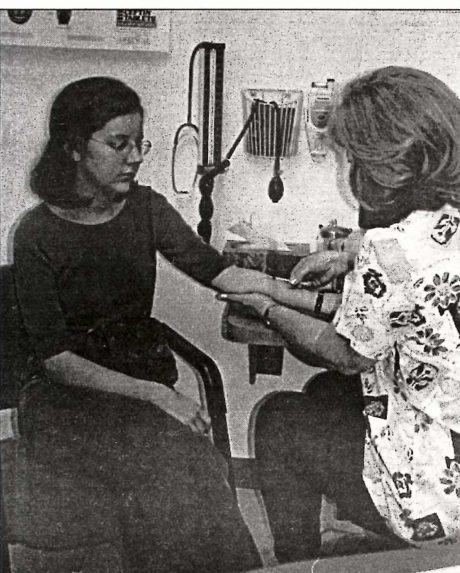 Jackie Bevilacqua, coordinator of Health Services, plans to retire June 4 of this year. She has been serving Trinity students for nearly 25 years. Bevilacqua primarily oversees the day-to-day operations of Health Services, including supervising nurses and assisting physicians.
Bevilacqua plans to volunteer with her church community and spend time with her family in her retirement. She also enjoys quilting, and looks forward to spending more time pursuing this hobby.
Bevilacqua values time spent and experiences shared with students, faculty and staff on the Trinity campus, specifically those in Student Life. She also found fulfillment in making an impact in students' lives.
"I screen the students almost every time they come in for tobacco use, and if they use tobacco, I do a brief intervention," Bevilacqua said. "I did a brief intervention with a student, and then I saw him six months later for something else, and again, I did that brief intervention, and he goes, 'No, I quit. I quit six months ago right after you told me to quit.' I thought, 'Yes!' That's a wonderful memory. That I really influenced a student to do something very positive that will affect their health for the rest of their life."
C. Mackenzie Brown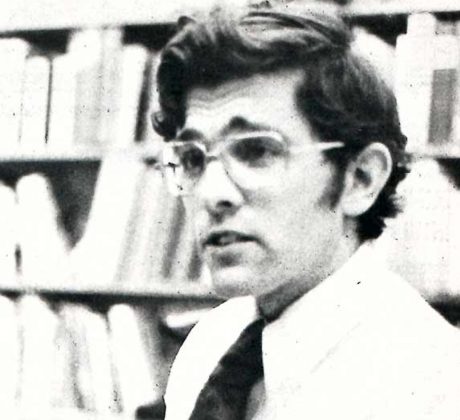 C. Mackenzie Brown, religion professor at Trinity University, plans to retire May 31 of this year. He taught many religion courses, specifically Asian religion and First-Year Experience courses, at Trinity for 45 years.
Mackenzie Brown felt as though he fully lived out his role as professor. He plans to serve as a volunteer for the Texas Parks and Wildlife Department in his retirement.
Mackenzie Brown considers working with Trinity student Nuper D. Agrawal on research about rape in India as one of his fondest experiences at Trinity.
"Nuper is from India and she is very interested in [the issue of rape in India], and when it came up after I had visited India the winter that the young, 23-year-old physiotherapy student had been gang-raped on the bus and murdered … that got me thinking about this whole topic, and Nuper agreed to be the peer-tutor for the [Rape in India course]," Brown said. "Then we decided, let's turn [the issue of rape in India] into an article. She was the first of our religion majors to present at a national meeting of the American Academy of Religion. That was a high point."
Stephen Nickle
Stephen Nickle, university chaplain, plans to retire May 31 of this year. Nickle has worked as a chaplain for a total of 31 years, 18 of which were at Trinity University. He serves the Trinity community by leading those who follow Christ and supporting those of all religious backgrounds.
After serving in the same role for so many years, Nickle now yearns to explore something new. After the summer following his retirement, Nickle plans to complete a year-long clinical pastoral education program at St. Joseph's Medical Center in Tacoma, Washington.
Nickle considers Christmas Vespers as the Trinity tradition he will miss the most.
"There's a moment when the choir has filed out of the choir loft and has encircled the whole sanctuary, and the sanctuary is jam packed … and there are some scriptures from John's gospel that I read … and we light the candles and that light gets passed [throughout the sanctuary] and I go out into the center of the sanctuary and I turn around and a soloist begins Silent Night," Nickle said. "It's that moment, as the soloist just begins singing Silent night, it's a wonderful memory for me. It is a subset of this educational community coming together around this ancient tradition. I love that. That's a memory that I will carry to my grave with me."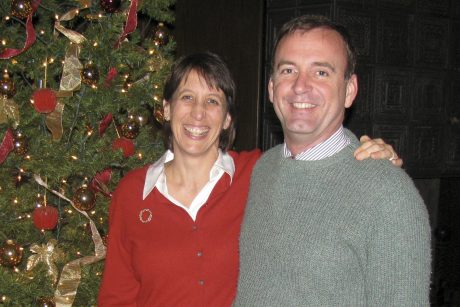 Catherine Morell-Nickle
Catherine Morell-Nickle, assistant director for Student Accessibility Services, has worked at Trinity University for 5 years and plans to resign at the end of the semester. She offers support and assistance to students who require general accessibility accommodations to enhance their academic and overall campus life.
Morell-Nickle hopes to explore new endeavors in her retirement, alongside her husband, Stephen Nickle, as they make a cross-country move to Tacoma, Washington.
Morell-Nickle considers the chiming of the tower bells at Trinity University to be her fondest memory.
"The different ways I have engaged in the Trinity community, kind of the theme in all of that has been the chiming of the tower bells. I find that to be kind of poignant, as the bells mark the start of our day, the end of our day," Morell-Nickle said. "The memory of the chimes on the tower in a way are grounding in the familiarity and the repetition of that, but at the same time, the passage of time and the flow of young adults that pass through these halls of education and this beautiful campus, and I think for me, that has been a very special part of my experience."

0 comments awaiting moderation
James Roberts
James Roberts, Cowles Distinguished Professor of Biology, taught biology, neuroscience and neurobiology courses at Trinity University for 10 years. He plans to retire at the end of the semester.
Roberts taught at medical and graduate schools for 36 years prior to teaching undergraduates at Trinity University. He plans to continue his passion for science by working in biology professor Frank Healy's lab after he retires as a professor. He also plans to assist in teaching courses alongside Trinity professors in more of a mentor role. 
Roberts found much enjoyment in watching his students mature and prosper over the years.
"It's almost like a metamorphosis. You leave in the spring and you go off to do something for the summer and you come back in the fall and you're no longer a little puppy with big paws. You're now this sleek, beautiful creature that has come back and matured," Roberts said. "To see that over and over again is just refreshing."
Sharon Jones Schweitzer
Sharon Jones Schweitzer, assistant vice president for External Relations, plans to retire this year on June 1. She has been serving Trinity University for 30 years. Schweitzer plays a plethora of roles at Trinity, some of which include serving as the university's chief spokesperson and principal media liaison. She also provides communication support to President Anderson and the executive staff.
After taking six months off, Schweitzer plans to connect with nonprofit organizations in San Antonio in her retirement. She hopes to offer her services to the San Antonio community in a consulting manner in communications or public relations.
Schweitzer feels that working at Trinity has exposed her to a wonderful and enduring community.
"I have developed friendships that I think are going to be with me for life. That, to me, is what has been one of the most enjoyable things about working at Trinity, was to be among a community of leaders, educators and very, very, very smart students," Schweitzer said.