photo by Genevieve Humphreys
Alex Serna-Wallender is starting as Trinity's new chaplain this semester, but as an alum and graduate of Trinity's class of 2008–2009, this is not his first time being part of the Trinity community.
Serna-Wallender has already made many memories on campus. During his time at Trinity, Serna-Wallender played a part in the change from Styrofoam to reusable plates and silverware in Mabee Dining Hall. He and his wife, Elena Serna-Wallender, even met at Trinity, where they both majored in urban studies and were among the founding members of Swashbucklers Hall.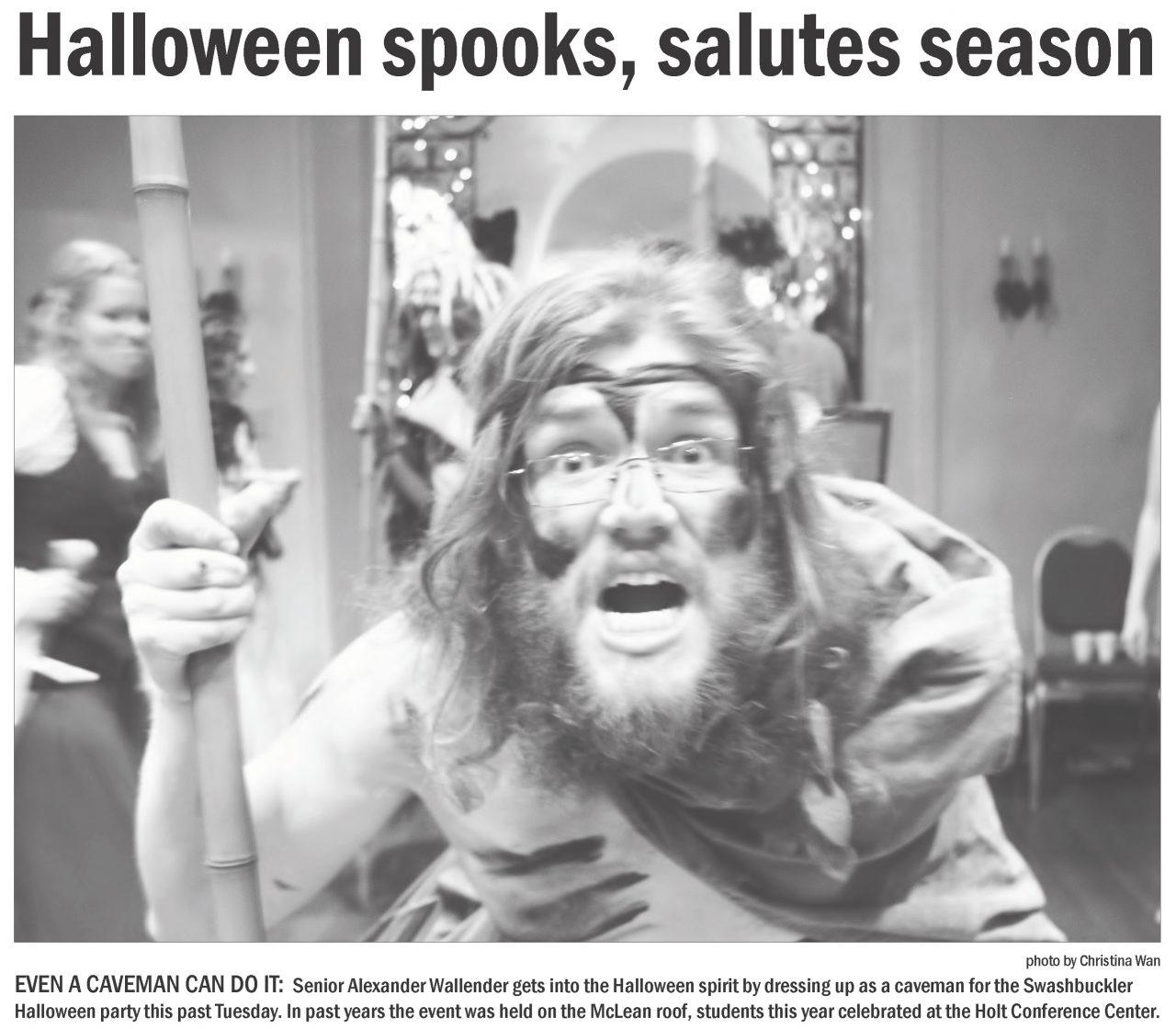 Immediately before returning to Trinity as chaplain, Alex Serna-Wallender was working as chaplain at the College of Wooster in Wooster, Ohio. However, when offered the position and opportunity to serve here, the chaplain said that it was difficult to resist.
"This is a community that I loved so much, it was a powerful and poignant turning point in my own experience and my own life trajectory. So I'm really excited to come and be back here and to get to work with incredible students here," Serna-Wallender said.
After former chaplain Stephen Nickle retired in mid-spring of last year, Trinity began a thorough search to fill this empty position while San Williams stood in as interim chaplain during the Fall 2018 semester.
Trinity began to receive a large number of applicants who were sorted, narrowed down, interviewed and invited to be reviewed on campus by a search committee composed of faculty and staff members Gary Neal, Mike Bacon, Jim Freeman, David Heller, Sajida Jalalzai, Alli Roman and Chad Spigel as well as students Lutfi Sun and Zachary Acevedo.
Gary Neal, director of Counseling, Health and Wellness Services, was chair of the search committee. He noted that they wanted someone who would be accommodating to the spiritual variety within the student body.
"Especially with the diversity on campus, we want somebody who will celebrate that diversity," Neal said.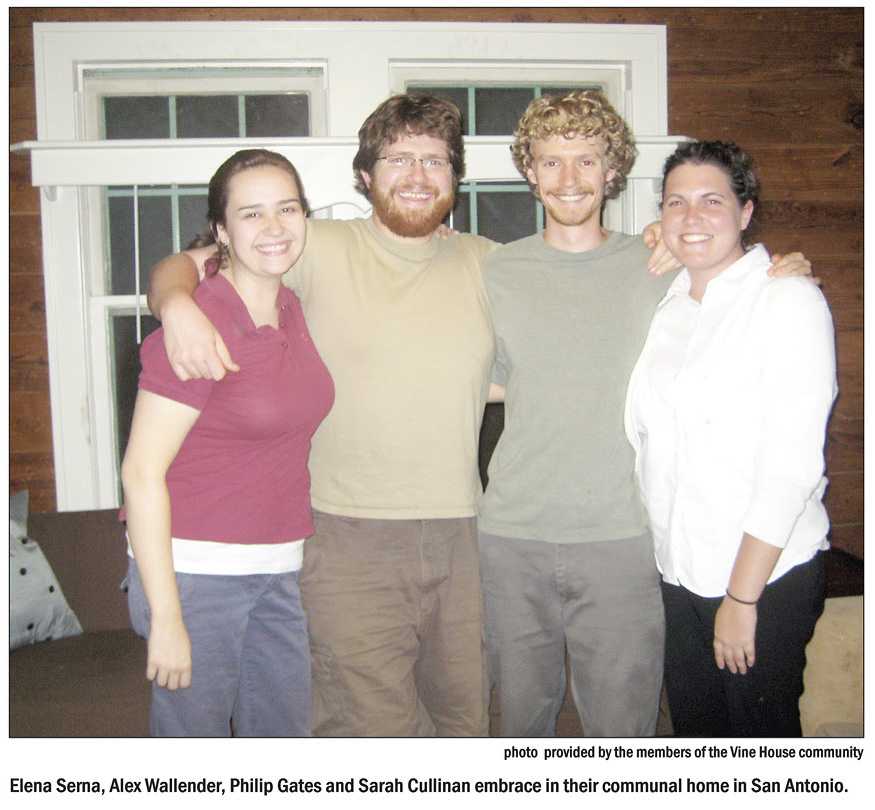 Junior Zachary Acevedo also was a part of the search committee for the new chaplain. He serves as a leader of The Plunge — a first-year mission and service retreat sponsored by Trinity's Chapel Fellowships — and in other various religious activities and organizations.
Acevedo noted that the role of Chaplain is an essential one with many facets and meanings to different people. The person hired had to be accommodating of all kinds of people and expectations.
"One big role is to be a spiritual guide and a spiritual friend for a lot of people on campus, and not necessarily a Christian one — even though historically the position has been Christian […] — but to be there for all the students that come from different backgrounds," Acevedo said.
According to Neal, the committee sensed that, as an alumus and bright personality, Alex Serna-Wallender had a profound love for the community.
"The chaplain serves a variety of consistencies on campus, but students are the primary audience to serve. But as the university chaplain, he does a variety of things for faculty, staff, alumni, a lot of weddings for instance. So we thought Alex was warm and engaging and inviting," Neal said.
Alex Serna-Wallender is not just a warm person; he also holds a master's degree in teaching from Trinity and a master's degree of divinity from the Princeton Theological Seminary. He is an ordained minister in the Presbyterian Church.
In addition to his Presbyterian background, he hopes to prioritize diversity during his time as Trinity's chaplain.
"One of the great things [to think about] is intersectional identities and how religious and spiritual life is a part of a broader spectrum of identities that people carry with them," Alex Serna-Wallender said. "How does it intersect with sexuality, with gender inclusion, with multiculturalism? How do we think about spiritual life in a holistic sense of self, playing a role in people's different identities?"
Alex Serna-Wallender arrived on campus on Friday, Feb. 1 and has been preparing for his new role. The committee anticipates many new things to come with the chaplain's arrival and start on campus.
"He's a mover and a shaker. He wants to get things done, and he can get them done," Acevedo said.
He plans to listen to the community to find opportunities for growth in spirituality.
"At the end of the day, my real hope is to help cultivate a vibrant spiritual life here on campus, so supporting student groups, supporting dialogue between different faith communities, helping to make sure we have students find spiritual practices that really think about wellness holistically in ways that combat the busyness which can be cultivated at a place like Trinity," Alex Serna-Wallender said.
Though many places have been changed or renovated and his goals have changed since he was a student, Alex Serna-Wallender still feels comforted by Trinity.
"There's also just something about the live oaks, the red brick, that feels like coming home. There's something very comforting in that."