Photos by Matthew Claybrook
Beginning this Friday, Trinity's theater department will bring an award-winning and Pulitzer Prize finalist play, "The Wolves," to its Stieren Theatre.
A fast-paced and austere coming-of-age play, "The Wolves" touches on subjects of identity and loss through conversations between nine teenage girls during their weekly soccer warm-ups. The entire show is set in a domed soccer field and the department has installed real astroturf on the stage.
Stacey Connelley, a professor in the Department of Human Communication and Theatre, explained that the simplicity of the set highlights the girls' conversations. She said that their dialogue of friendships, rivalries, wins and losses explores a team dynamic and what it means to move together as a unit as well as the challenges of being an outsider.
"Audiences should look forward to seeing strong women actors engaged in capturing a wide range of characters at an age that they themselves have lived through — not so very long ago — and all the struggles and excitement that come with that critical period of development," Connelley said.
The play's emphasis on women is one of the main reasons it was chosen for production by the Department of Theatre, according to Connelly.
"We were interested in plays by women playwrights that offered a number of good roles for women. This acclaimed play drew our attention," Connelley said.
Marin Sandoz, senior and cast member, agreed, noting that the entire cast is female.
"You could always feel how empowered we felt just being around other women all the time, so that definitely translates in the show too," Sandoz said.
"It is not a show about soccer, but rather the lives of teenage girls," said Alden Eckman, first-year and cast member.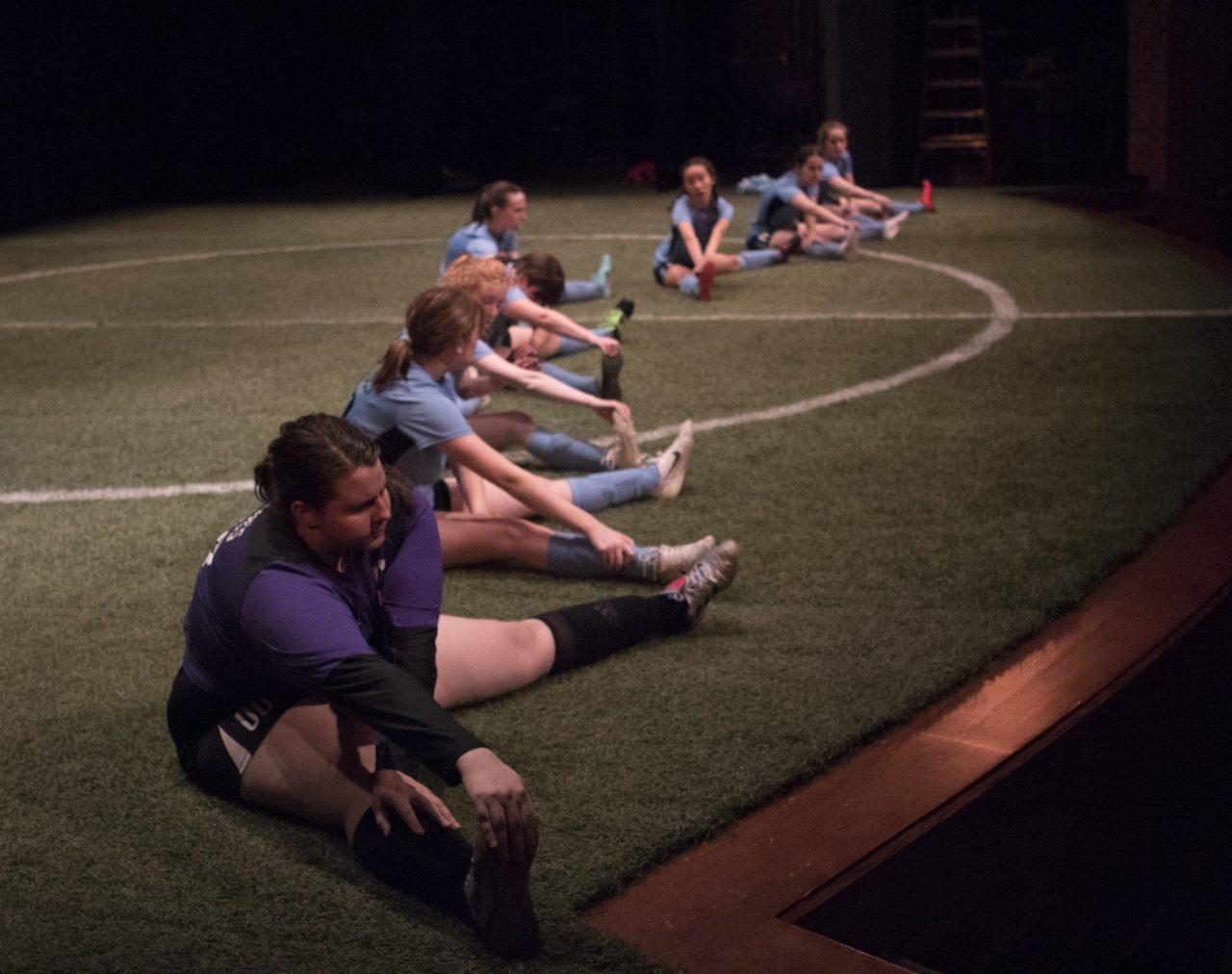 In fact, the script to the show is prefaced by defining the girls as holding independent roles.
"Their bodies are their own and they are strong. We do not meet them as the property or accessory of a man — a boyfriend, a father, an institutional custodian in school or in government — we meet them with each other. We're on their turf. They're not on ours," said the playwright Sarah DeLappe.
Though the core of the production lies in the soccer players' conversations, the physicality of the play demands athletic choreography, according to Connelly.
"To prepare for their roles, the actors have worked out at nearly every rehearsal: mostly on stage, but also on the intramural field with Trinity Women's soccer coach Dylan Harrison," Connelly said.
The actors were required to learn soccer drills, warm-ups and techniques to realistically act and move as soccer players.
Eckman described the combination of soccer balls and theater rehearsals as an experience.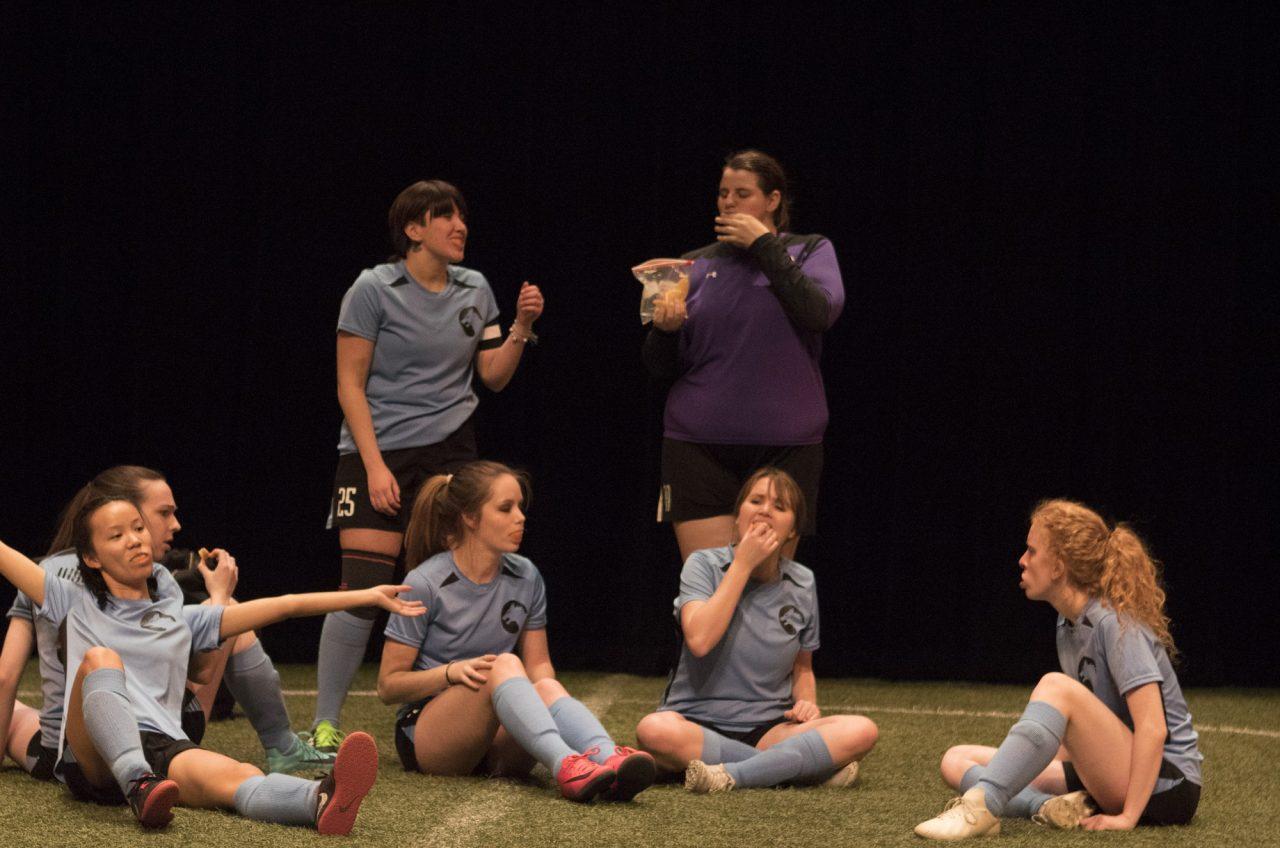 "One of our biggest problems has been losing soccer balls off the side of the stage. Since we are not all soccer players, our control over the ball is not always ideal," Eckman said. "We have also had many balls fly offstage and hit lighting equipment!"
The creative team for the show, designers, stage manager and director have planned for the show since November, and since the first day of classes in January the entire cast has rehearsed six nights a week.
The show will open at 8 p.m. on Friday, Feb. 22 in Trinity's Stieren Theatre. The show will be open until March 2.
Correction: The quote "Their bodies are their own…They're not on ours." was incorrectly attributed to Alden Eckman. It was said by the playwright Sarah DeLappe.