How do students use their balconies?
From the double balconies in Isabel to the brick arch-enclosed balconies of Thomas, most Trinity students living on campus have an outdoor balcony connected to their dorm room. After non-free-standing hammocks were banned at the start of the semester, students have a more limited range of balcony use. But how exactly do students use their balconies? We talked to four people about their experiences having an outdoor extension of their dorm.
I need to start a garden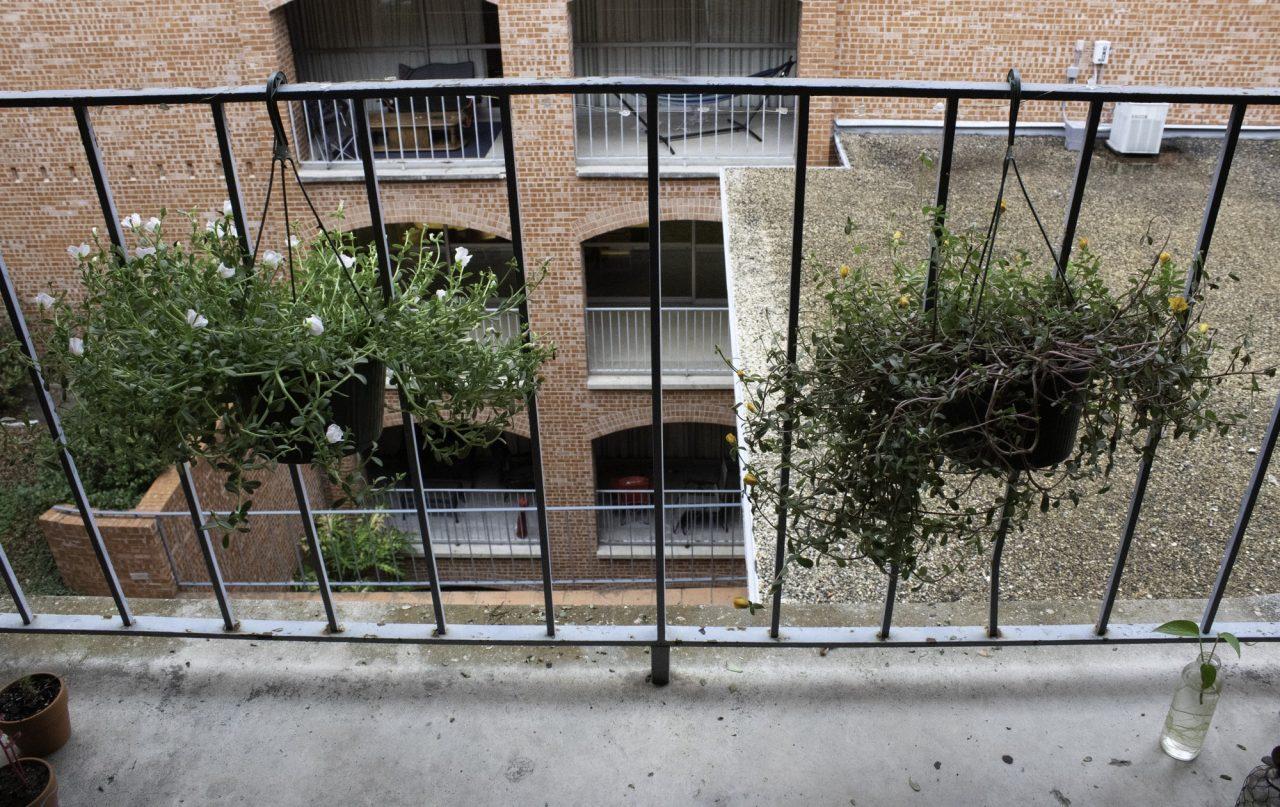 Photo by Matthew Claybrook
Junior Kat Gore grows plants such as tomatoes and rosemary on her balcony, which she said serves as an overflow space from her dorm in Lightner.
"One of my roommates is super into plants, and she has gotten the rest of us into plants, so we just keep on buying more and more plants. The ones that don't fit in the living room come out here to live. We are definitely adding on. We maybe had 10 of these at the beginning of the year, but I'm pretty sure our total plant count out here and in the dorm is somewhere from 25 to 30," Gore said.
Don't Flea the Gnats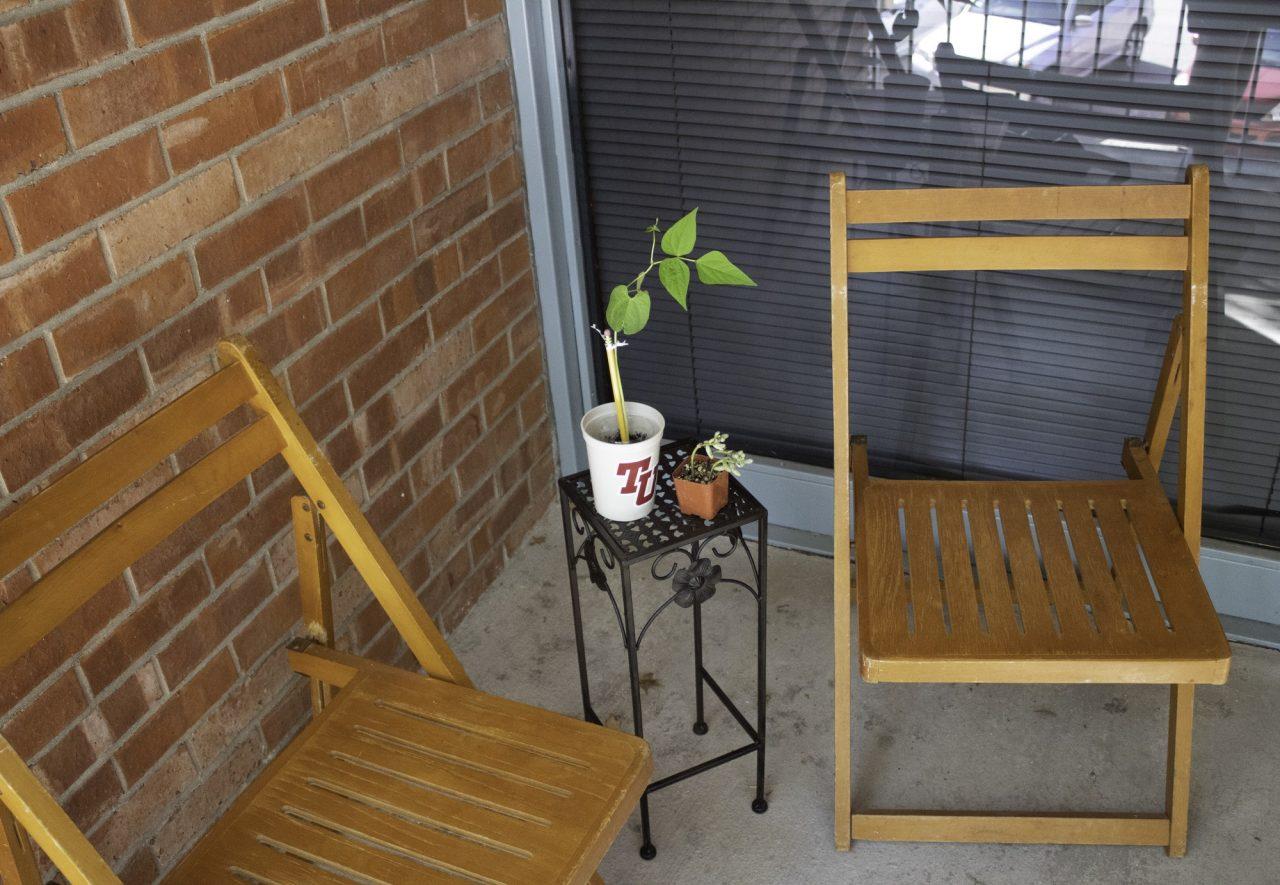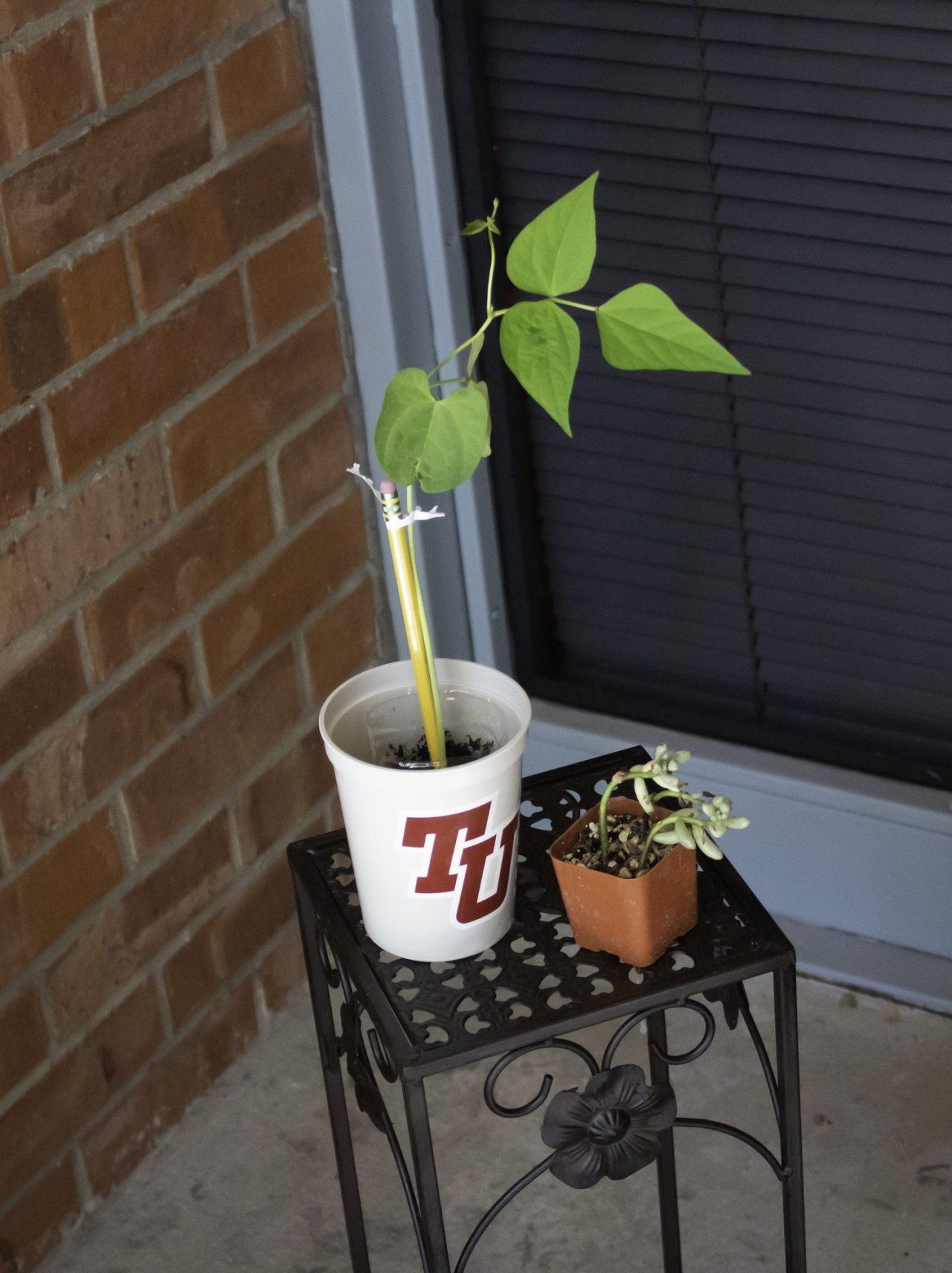 Photos by Matthew Claybrook
First-year Jenna Simon doesn't have much on her McLean Hall balcony, but she has grown attached to what she does have: two small plants named Flea and Gnat.
"[The plants] were free and given to [my roommate and me], and they are named Flea and Gnat because we thought they would die very quickly, but they're surviving and thriving and we're very excited," Simon said.
"It's kind of hard [to come out here] because the highway's right there and it's really loud, but if it's nice out I think we'll probably be hanging out."
Not a hammock in sight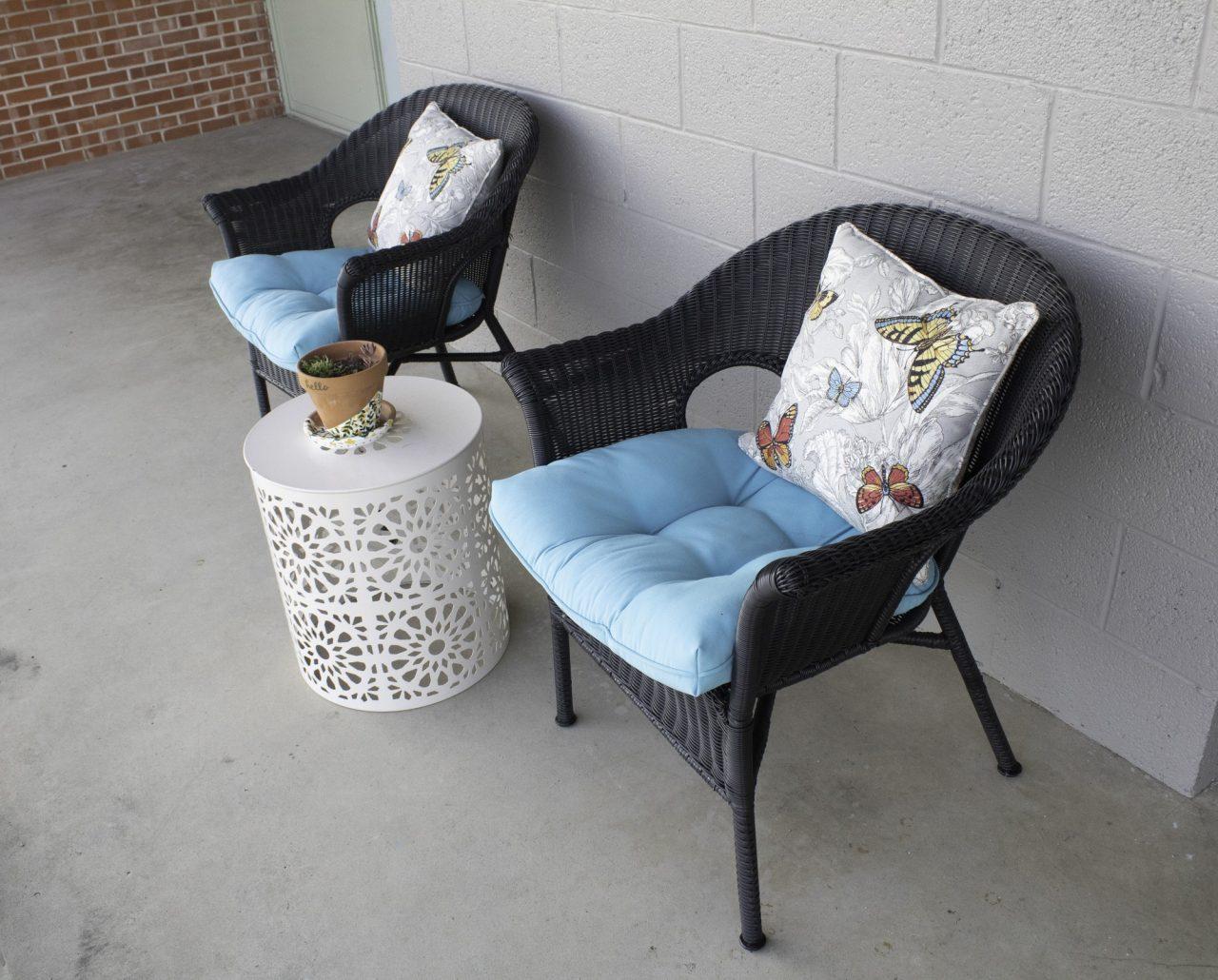 Photo by Matthew Claybrook
Junior Maddie Heliste of Isabel Hall used to hammock on her balcony before Trinity banned non-free-standing hammocks.
Now, she and her roommates sit out on the two black chairs decked out with teal and butterfly pillows.
"I really enjoy sitting out here when it's not deathly hot or cold outside. It's a lot harder in the summer for sure. I was here over the summer and I barely used it, but I think it definitely increases when the weather gets nice. I used it more when I had my hammock, but now those aren't allowed."
With a view of the football field and the San Antonio skyline, Heliste said her balcony is in a great spot.
"We lucked out. Sophomore and junior year I've really gotten good views of the skyline and of Trinity, so it's awesome."
It's not the best view, but you make the best of it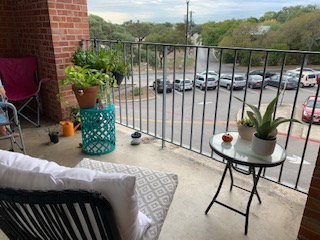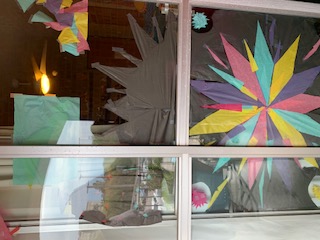 Photos by Logan Crews
Sophomore Ryanna Henson uses her Thomas balcony daily when she waters her plants in the morning. (Henson is the social media coordinator for the Trinitonian.)
"I got a bunch of plants out here that I'm growing. I've got a tomato plant that I need to repot but it's starting to bloom which is exciting, so it will start to produce tomatoes soon. I've got other plants out here that I'm propagating. They'll sit in water and then they'll grow roots themselves."
Henson's view is of the parking lot off of Shook Avenue.
"I like to people watch out here," Henson said. "It was really fun on move-in day when all my friends were coming in. I got here early in the morning, so I got to watch them all move in and things like that; yell at them from the balcony which is fun. It's not the best view, but you gotta make the best of it."
Aside from plant-keeping, Henson's balcony is unique in another, non-traditional way.
"I'm trying to fake stain-glass my window with tissue paper in an attempt to make the room feel more fun and less like a weird hotel room. The bottom's my stuff, [and] the top is just the random things my friends have done."
Leave a Comment
About the Contributor
Logan Crews, Editor-in-Chief
I am a senior French and Earth Systems Science double major from St. Louis, MO. When I'm not wearing my EIC hat, I am also a Chapel | Spiritual Life Fellow,...