Photo by Kathleen Creedon
Kristina Reinis, a senior double major of art and English, focuses specifically on painting in her art studies and on the view of women in the church in her literature studies.
What got you interested in art for the first time?
I've always been interested in art from a really young age. I was classically trained as a painter, so what I learned was very technical in high school. But what really got me interested in the way that I engage with art now was my freshman year drawing class. I had this adjunct professor and she said, "Okay, I know that you can do this, but you need to start thinking about your concept and you need to start thinking about what you're trying to say." And then that pushed me into a whole different direction because I was like, art isn't just about me showing this technical prowess. It's about what I'm trying to say.
What is your preferred medium of art?
Painting is something that I've always worked with and really enjoyed. At heart, I think I'm a painter. I love color and I love being able to have complete control over how it is appearing or its placement. When I first started painting, it was just what was being taught. For a while my main interest was portraiture. When my brother passed away when I was 13, I started doing paintings of him in these ultra-realistic fashions and kind of meditating on creating these images again as a way to hold onto that. I think from there I realized painting was a really wonderful medium to capture people and to meditate on them and to experience them.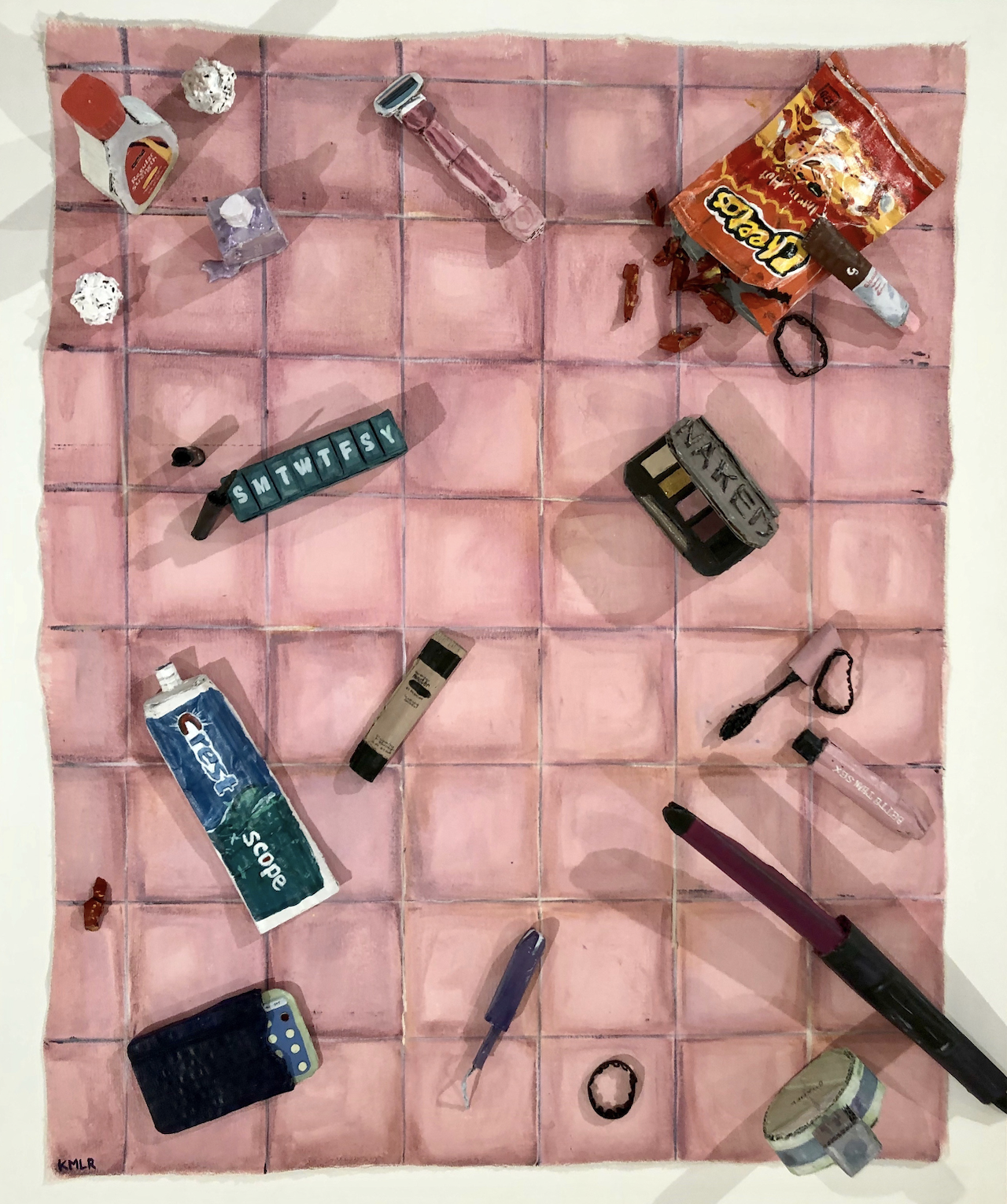 What inspires you when you create art?
So much of my inspiration comes from my research, reading and English major. There are so many books in this movement called sentimentalism where women are really thinking about what their roles mean, what expectations mean. And that's why a lot of my still life paintings occur in the home. You're looking at the expectations of womanhood and Christian womanhood, which is coupled with the expectations and discomfort of our age where we're about to go into the world and try to figure out what it means to be a woman.
Which of your art pieces are most important to you?
My first-ever exhibition was my sophomore year. I did a piece about the later stages of grief. I already mentioned this, but I lost my brother when I was 13. And so I was kind of at a place where memory starts to fade. And people always talked about the earlier stages of grief but never what it feels like years later. And so I did this piece using flower rubbings-the pieces faded over the time of the exhibition-to talk about that. And that was impactful because it was the first piece I ever did that was conceptual.
The other one that was impactful was last spring. I painted over 20 people over the span of two months. I would just have them come into the studio, even people I barely knew. I had a person I met at a party come in and I painted them and I just got to sit there for three hours and talk to them and learn about them. It's amazing how much people open up to you when they're sitting, not doing anything. That was really powerful.
Then my next most favorite project was the first time I made these cardboard objects. It's all about personal discomfort but when people first look at it, it's just fun. Being able to do work like that is very meaningful, from work that talks about grief and talks about pain to really playful work. I think that art can be both serious and playful and I think it's important to engage with both.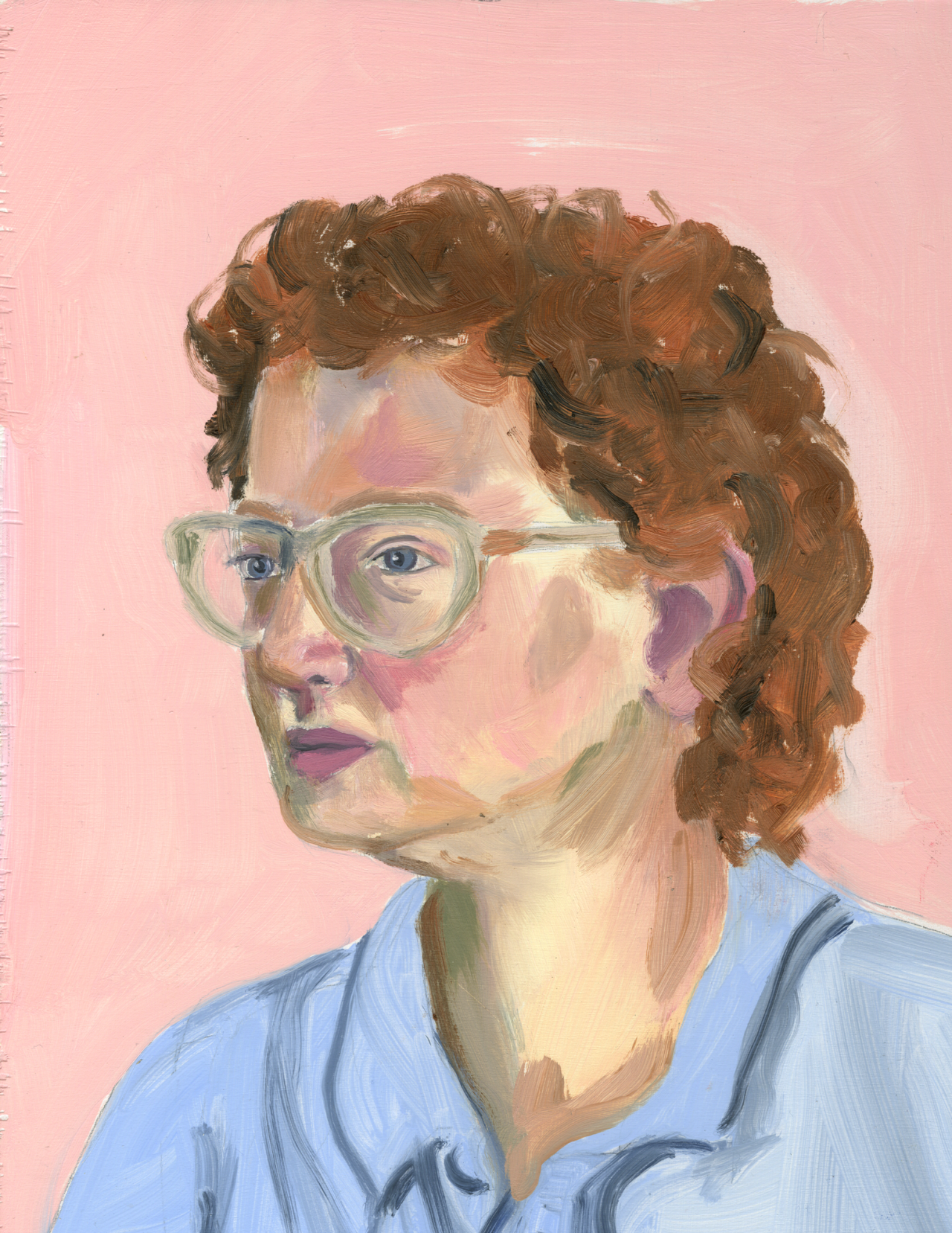 How has it been balancing art with the rest of your life?
Art takes a lot of time and it was just something I needed to learn to prioritize. It's easier to prioritize when you know what you're wanting to do and know what you're working on. There was a time after my freshman year, I got really into art and was doing it all the time. And then my junior year I just hit a wall and it was very hard to motivate myself because I got really stuck. But then my professor pushed me really hard and now I've been spending a lot of time [in the studio]. So I think that the time commitment to art isn't a problem as long as you understand it's going to take a lot of time.
Currently, Kristina is continuing to work as a gallery assistant at Ruiz-Healy Art and selling her art to whomever wants it. Post-grad, Kristina is deciding between English and art to pursue as the main focus of her education.