Students bond over bullet journals
Photos by Elizabeth Nelson
If you enter the doors of the Tiger Learning Commons (TLC) at 7 p.m. on Monday, you'll hear the shuffling of paper and active discussion about page layouts, monthly themes and what went on in everyone's day. This is the sound of the Bullet Journal Club, established last semester by co-presidents senior Caroline Wall and sophomore Thao Dinh.
"I've been around some organizations, and I feel like they became a place where people could come and share common experiences at Trinity. So Caroline and I founded the Bullet Journal Club to connect people [who] share the love of bullet journaling," Dinh said.
Bullet journals incorporate aspects of a planner, a tracker and a diary, but there are no rules that dictate how the journals are formatted. The lack of a rigid structure behind bullet journaling opens itself up to creative interpretation. Many students use bullet journals to manage their academic schedules and responsibilities, but they can be used as a personal planner or journal. Students can even track things like sleeping schedules and water intake.
"Bullet journaling is a way of just expressing yourself creatively," Wall said. "You organize that space, and whatever that space is, it is up to you. It's just about getting your thoughts in one place."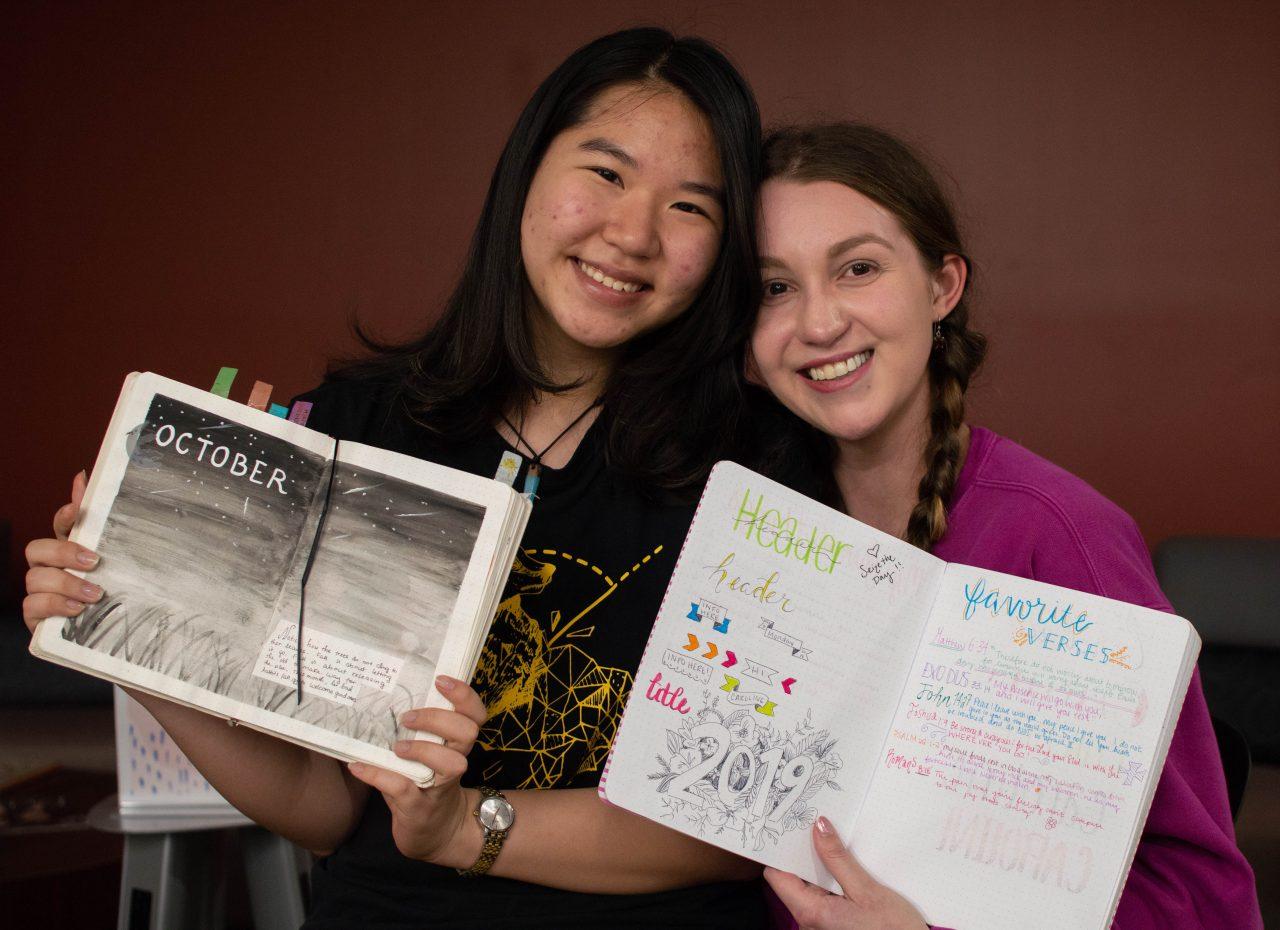 The club started last semester as a group of friends coming together for meetings. After more people discovered it through ads in LeeRoy, director of Tutoring Programs Jennifer Rowe advised Dinh to establish the Bullet Journal Club.
"When I started the club, I was amazed by the number of responses because we set up a Google form, gathering interest," Dinh said. "So, that's when [Caroline and I] decided to make this official because people really cared."
The usual agenda and the general atmosphere of meetings are fluid and laidback. Members use the hour to work on their journals and chat, and those with experience in bullet journaling offer tips and guidance to novices.
"People come and get creative inspiration via things like doodling, using colored markers and stickers. It's a lot of fun," Wall said.
Attendance is not mandatory, with the club focused on being an optional escape from the hectic schedules that most students have. This lax policy has attracted many members. Junior Linda Ready has been regularly attending meetings since the club first began.
"Caroline and Thao are really nice, super welcoming and nurturing," Ready said. "I could definitely tell that it was a new club because there were only a few people there, but I thought that was exciting because I've never been at the start of a new organization. It felt good to be a part of something new."
The Bullet Journal Club gets its support from the Writing Center in the form of advertisement. Some materials, like stickers, were also provided by the Writing Center. Still, Dinh and Wall pay many club expenses out of pocket.
"We're working with [Student Government Association] right now to get funding to buy stickers, markers and templates for people that can't draw anything," Wall said.
Along with providing materials to new and current members, the co-founders plan to host workshops for all levels, from rookies to experts.
"We're thinking of having workshops," Dinh said. "Some people want to practice, for example, cursive lettering. Or how to integrate stickers in your journal, so it looks pretty."
But all that new members need to start is a regular notebook and an open mind. The small group that makes up the Bullet Journal Club fosters a close environment.
"I've been a part of other organizations where I've been a little bit invisible, or I haven't just connected with the people. But [the Bullet Journal Club] is fun," Ready said. "You know they're not just there for bullet journaling. They care about you."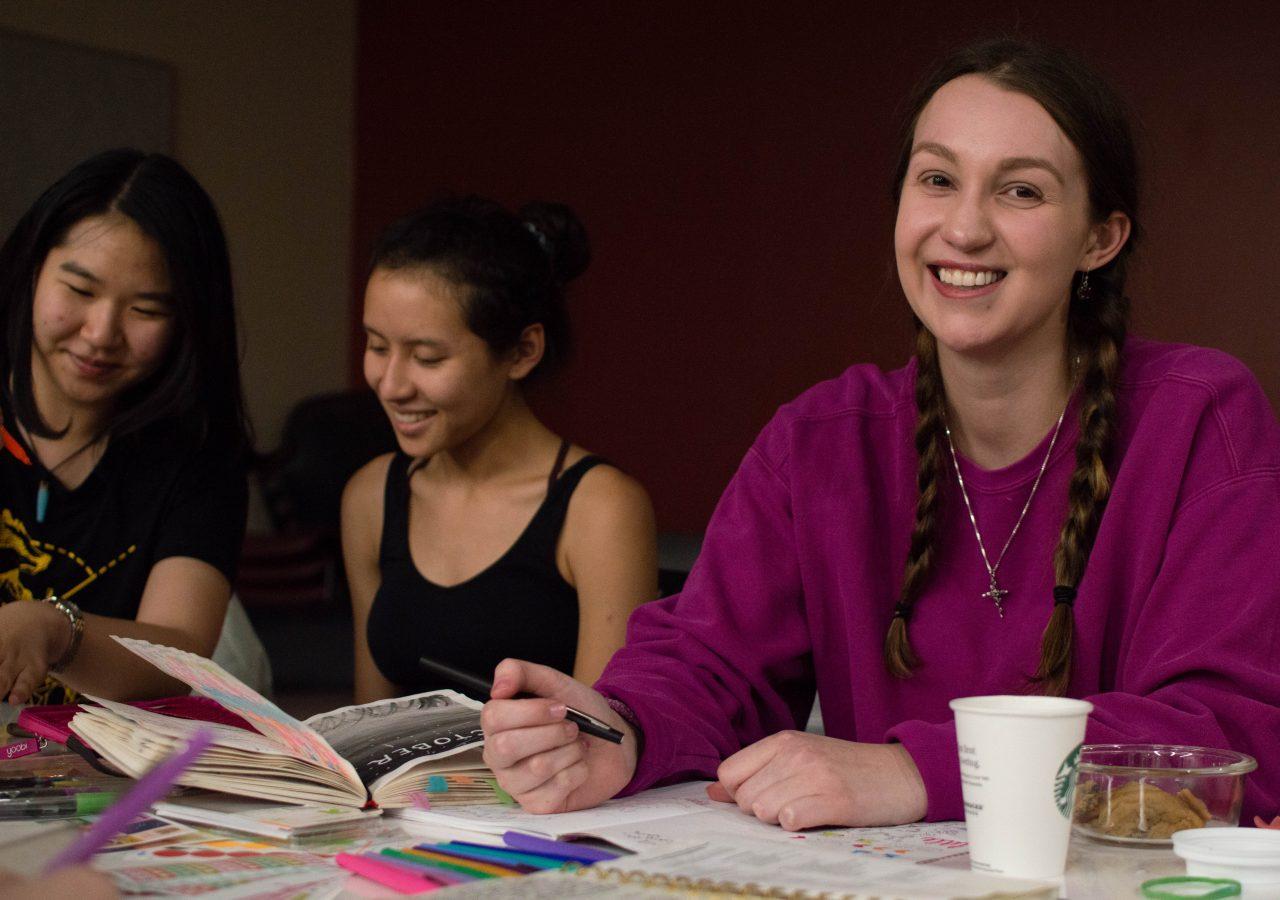 Even with the growth of the Bullet Journal Club as it continues to establish itself, the casual and friendly atmosphere is the ideal that it will likely uphold within the group.
"We call [ourselves] a 'bu-jo' family," Dinh said. "It's actually really close, and we talk to every new member that we have."
All members, even those who cannot commit to attending every meeting, are welcome to participate to get assistance with incorporating some form of organization into their daily life. Whether the club is a place to socialize or a time to be productive, the Bullet Journal Club is open to anybody who could find some use in the resources and guidance it provides.
"It's honestly like group therapy. You can come in and bullet journal, but you can also come in if you have anything on your mind that you want to talk about. It's a group of like-minded people that like journaling. You're there for an hour, for journaling and each other," Ready said.
Leave a Comment