Community celebrates Chopped-themed Chocolate Fest
Photos by Martina Almeida
This Valentine's Day, Chocolate Festival returned to Miller Fountain as Student Programming Board (SPB) welcomed hundreds of students to a sweet feast. The line of students extended past the fountain and down the sidewalk as many waited anxiously for the booths to open.
This year's theme was "Chopped," a show on Food Network that features a competition involving strange ingredients. Student organizations competed with one another to create the tastiest chocolate treat using ingredients from three difficulty levels.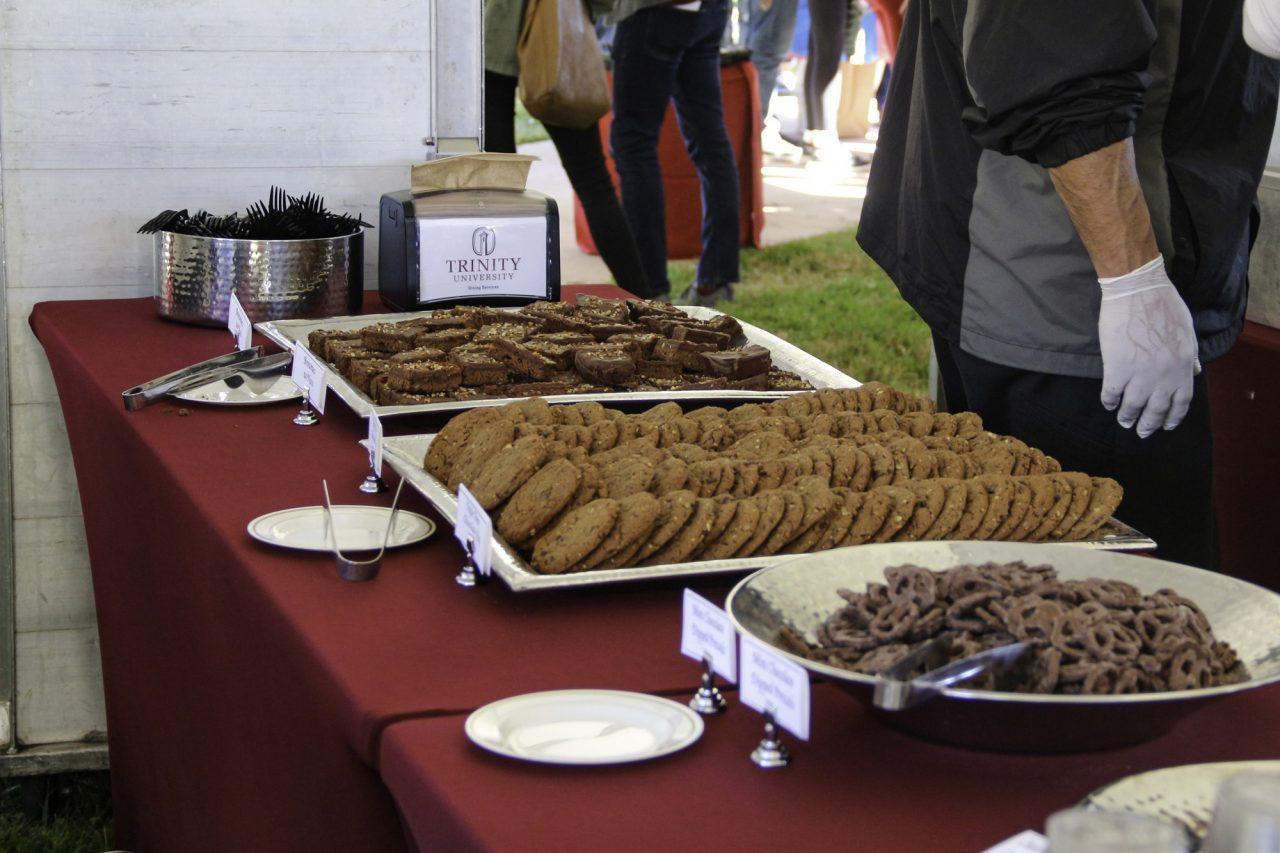 "It was the Great British Bake Off last year, so this year I really liked Chopped. We just took inspiration from everything on the show, like the color scheme, [having] a host, and their logo, [which we] integrated into everything; our marketing, our decorations and our giveaways," said junior Carmen Johnson, the traditions chair at SPB.
The competition was divided into three difficulty levels, with level one having the simplest ingredients, and level three requiring less appealing ingredients. The third place winner was the top entry in level one, using only level one ingredients, second place was the top entry for level two, and first place was the top entry for level three.
Italian Society took third place with their Nutella brownie. Muslim Student Association (MSA) took second place with chocolate kheere, and Trinity University Players (TUPS) won the competition with TUPS pups.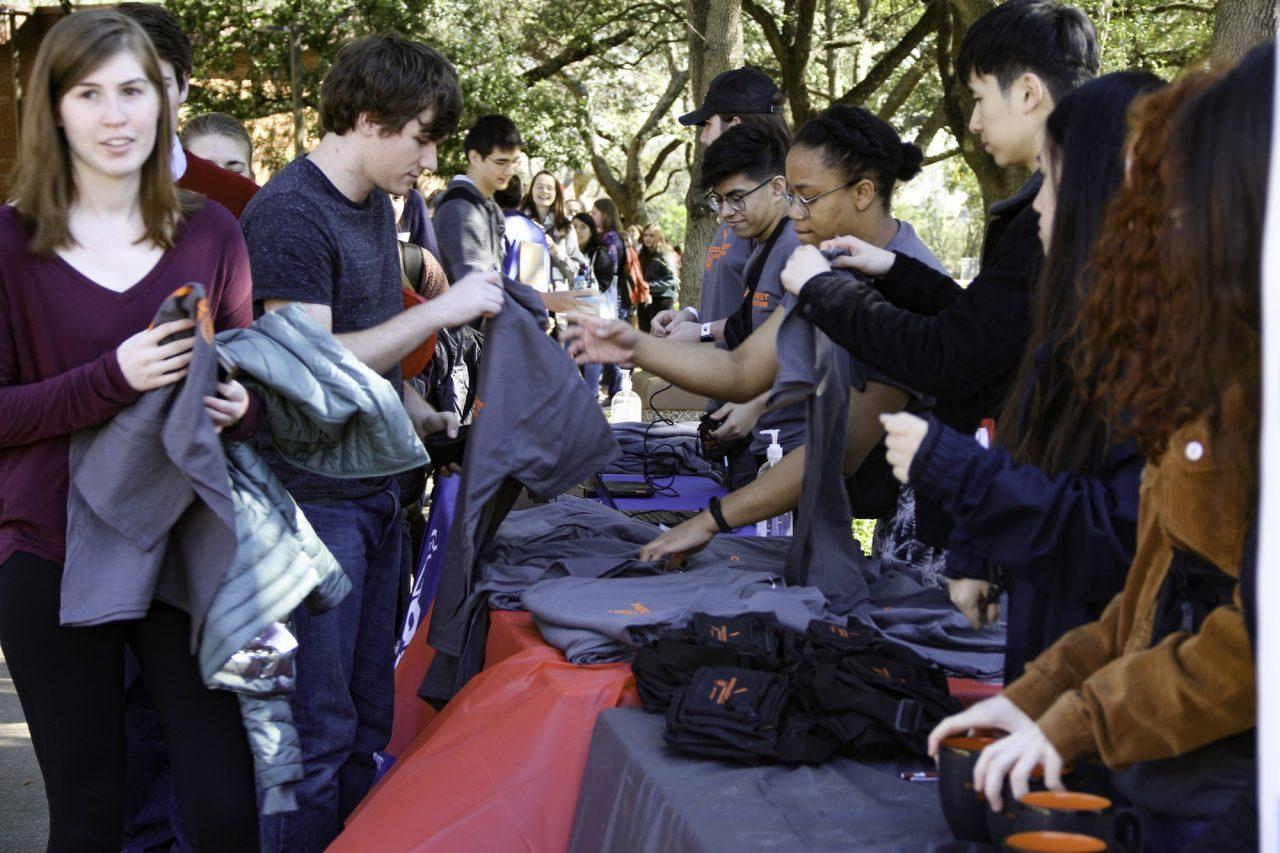 "Level one is marshmallows, pretzels, sea salt and nuts. Level two is fruits and spices. Level three was cream cheese, bacon and potato chips," said sophomore Stephanie Opon, the assistant traditions chair. "People are scored based on how they incorporate those ingredients."
All three winners received Domino's gift cards — 25 dollars, 50 dollars, and 75 dollars respectively — and a special Chocolate Fest apron.
"I'd like to give a special shoutout to Megan McGuire, recruitment and retention officer, and Wren Ramos, marketing officer, who really spearheaded this effort for TUPS," said junior Anthony Tresca, president of TUPS. "I was truly so ecstatic when I received the news that we had won. I was so proud of TUPS and the hard work our officers did."
Tresca mentioned that TUPS chose to compete in level three as it was their best chance of winning. Ramos had been the one to come up with the idea of "TUPS pups", which were cake balls with a crushed potato chip center, decorated to look like little puppies.
"We are so happy all our hard work paid off, and TUPS would like to thank SPB for hosting such an incredible tradition," Tresca said.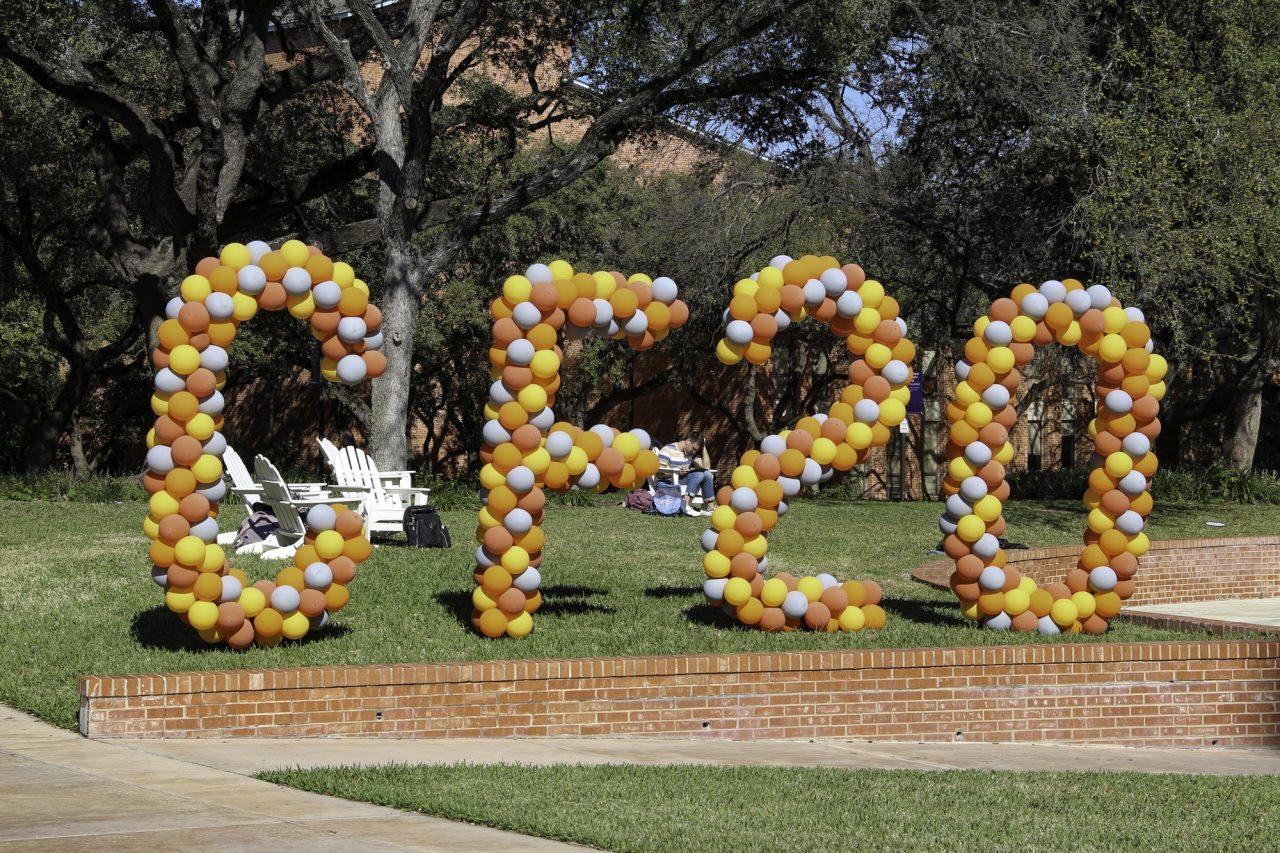 Chocolate Festival also featured student performers Max Armitage, also known as Maxgotthetracks, and Veronica Arraiz Rada. This year had added attractions, such as a flipbook photobooth and a station where students could decorate their own cupcakes. Johnson claimed that the new features led to a far more successful year for Chocolate Festival.
"It's very interactive and encourages people to hang out," Johnson said. "We ran out of giveaways but people are still interested. I think it's our best turnout so far."
Leave a Comment