On Monday night, a piece of pop music glitter, followed by a storm of star-shaped confetti with "just another graceless night" printed in handwritten font, landed in Houston.
A figure I had previously suspected to exist only in an ephemeral state took a corporeal form, filling the cavernous Toyota Center with the eponymous melodrama of 2017's best album. Lorde's tour for her latest album, "Melodrama," presented a dance-filled yet emotionally potent celebration of her music, an especially fitting milestone from an artist who has felt like a defining figure for coming of age in the digital era.
Lorde declared early in her show that this was the "dancing tour," which meant — despite the limited foot space of stadium seating — we were on our feet the entire night. Even with Lorde's saddest songs, like "Hard Feelings," there is a necessity for rhythmic release, with the harsh industrial noises of the song somehow becoming a catharsis for the emotional turmoil.
The dancing in cramped spaces wasn't a huge issue until she performed "Green Light," which was prefaced by her request that the audience put all of their heartbreak and angst into dancing to the song.
Unfortunately, there is only a limited amount of emotional movement allowed between the bleacher-like seating. Along with the excitement of the "Green Light" chorus, which filled the arena with an electric energy, there was the actual fear that my awkward jumping would result in an untimely fall forwards mid-song.
The lyric from "Perfect Places" written on the confetti, "just another graceless night," took on a slightly more personal meaning during that stilted, dance-jumping moment in those bleachers. Definitely a sign that the show would have been better facilitated by an all-standing, general admission venue.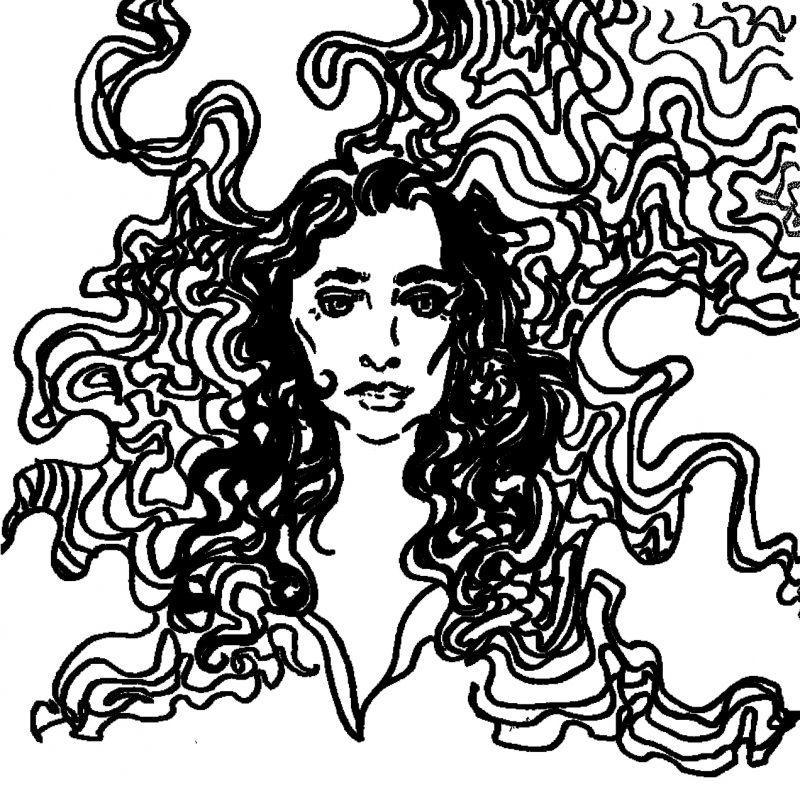 All of her shows this year have featured two unrecorded performances from Lorde that made the tour even more worth attending. One seemed to be off the cutting floor of "Melodrama," a pulsing club bop called "Precious Metals" that has arguably the poppiest sound of any of Lorde's songs.
The other was a cover of Frank Ocean's song "Solo," a personal favorite from his album 2016 album "Blonde." "It's hell on earth and the city's on fire/ Inhale, in hell, there's heaven," Lorde sang in a stripped-back performance. Out of all the tightly-written and composed songs off of "Melodrama," Ocean's words stood out as a thesis statement for Lorde's vision for her album. 
When "Melodrama" came out last summer, I was particularly struck by how all-encompassing the album felt. There is an immediate intimacy you feel with Lorde when you hear her songs, which often brings an oddly wise prescience to contemporary pop. Her almost prophetic ability to simultaneously observe and experience the transition between adolescence and young adulthood alongside us makes her music feel intensely personal.
Because of this intimacy, I was a bit perplexed at Lorde's choice of tour venues. Not only did the tour skip Austin and unsurprisingly San Antonio, but also, all of the shows were in large stadiums. Though I think of Lorde as a hugely popular artist, I did not, and still don't, see her as a stadium tour kind of gal.
The arena setting allowed her to bring some stunning technical displays to the show, inundating the stage with fluorescent visuals and putting dancers in a tilted and suspended glass box. However, it was only about half filled, and my seats from the stadium section were too far away from the stage for that intimacy to be fully delivered. A smaller venue might have sold out and kept a few fans from getting tickets, but it would have made the experience more meaningful.
I know how amazing the show was from a few hundred yards away, so I can't imagine how it would have felt to be closer to the stage and to have actually seen Lorde clearly on the stage, not through the screens broadcasting closer shots of the stage.
While driving to Houston on the Monday night after spring break for one concert could seem excessive, Lorde and "Melodrama" deserves an excess of any emotion.
While I wanted more of the intimacy that makes Lorde's work so distinctive, the show brought all of the vivid images of adolescence I felt listening to "Pure Heroine" at age sixteen in my car after school. Lorde's tour stop in Houston, buoyed by nostalgia for her debut and heightened by the urgency of her sophomore album, delivered all the colors, sounds and emotions of growing up and becoming an adult in this era.