photos provided by Asmara Lehrmann
Senior geoscience major Asmara Lehrmann was wearing a yellow T-shirt and overalls when I met her in Starbucks last Sunday, the day before the last week of classes of the spring 2019 semester. Though Lehrmann is graduating soon, she faces little uncertainty about her future: she spoke confidently not only about her time at Trinity but also about her plans to continue her studies as a Ph.D. candidate at the University of Alabama.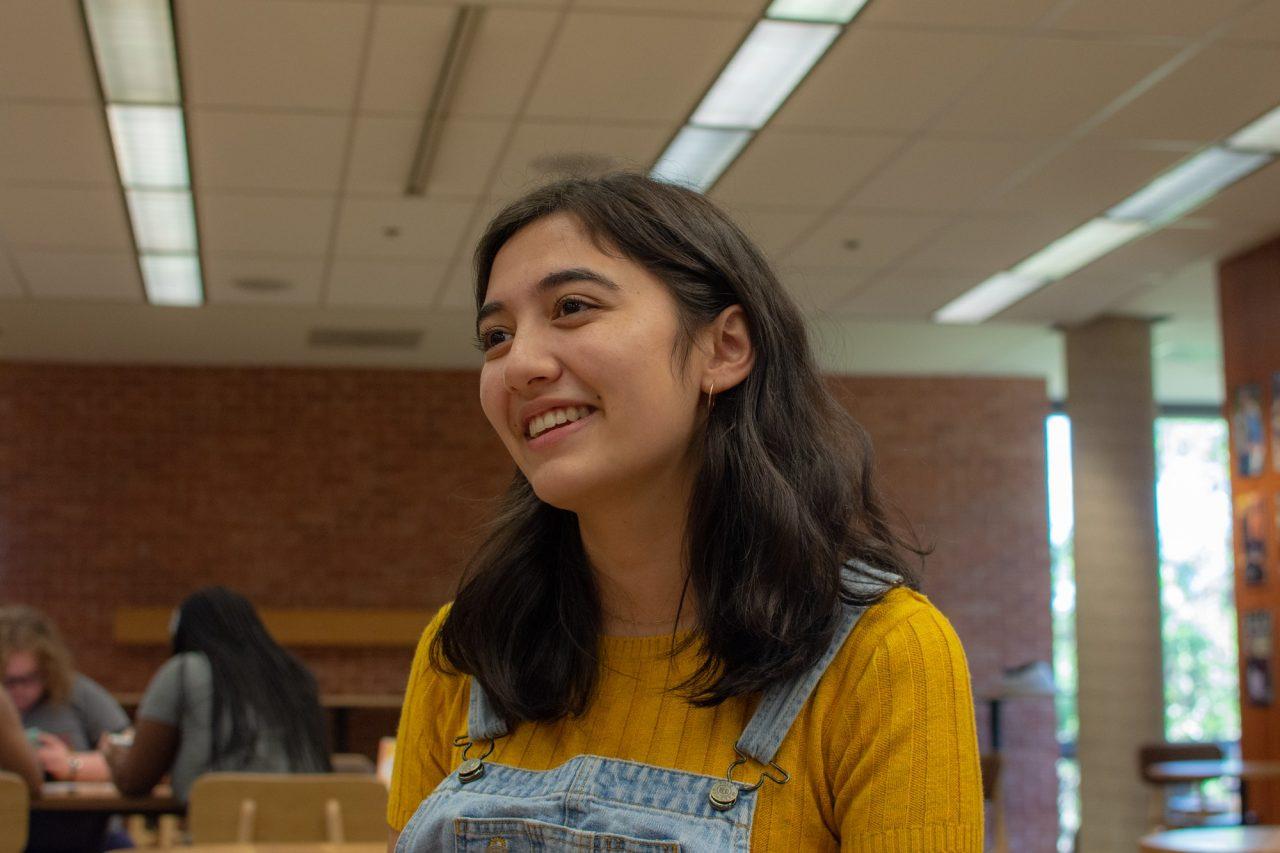 Lehrmann began as a geoscience major at Trinity, inspired by her father, Daniel Lehrmann, who is a professor within the Department of Geoscience. Though at first Asmara expected having her father within the department would be awkward, she now sees her years of working alongside him as a blessing.
"[Before coming to Trinity,] I looked at, like, 'Oh, I don't need any of his classes to graduate. None of them are required.' But I ended up taking all of them," Lehrmann said. "It's really cool having that second level of relationship with my dad. Normally your parents are your life mentors, and he's my life mentor but also my academic and career mentor. And you know, going on trips and having someone to get excited about a rock with you is always good."
The trips Asmara Lehrmann has gone on throughout her time at Trinity have helped her narrow her focus within geoscience — a feat that can be difficult within such a multifaceted discipline.
"Geology is such a huge field," Lehrmann said. "You can go into volcanoes, you can go into mudslides, you can go into ocean stuff. You can do just water. There's so much that I didn't know what I wanted, so I thought, if I do research and took as many classes as possible, hopefully that will help narrow it down."
Thus, each of Lehrmann's college summers have been filled with research and travel. She gives her summer projects much of the credit for helping her decide to focus on field work and analysis of weather events on sedimentary rock.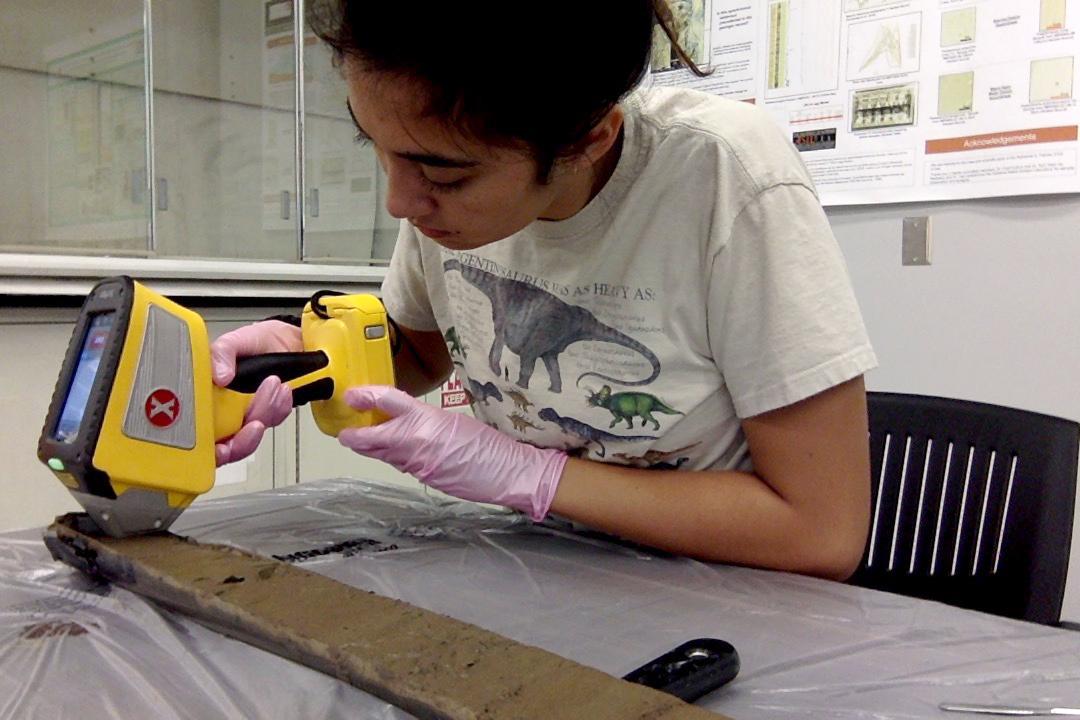 Lehrmann traveled to Australia in 2016, after her first year, for three weeks of oil-related research. The trip sparked her interest in field work.
"It was fantastic. It was three weeks of field work, really rough stuff, like digging a hole to go to the bathroom kind of situations, which was really fun, and I loved it. So that confirmed my love for geology. It was kind of in the oil world, I guess you could say, so still sedimentary rocks. I didn't feel that spark of excitement, but the field part was very exciting to me."
The next summer, after her sophomore year, Lehrmann studied the rocks surrounding fossilized footprints at the Heritage Museum of the Texas Hill Country in Canyon Lake, Texas.
"I didn't study the footprints themselves, but I studied the surrounding rocks to understand the environment that they were preserved in, or like just tell the story of why the footprints are where they are. … That project really introduced me to understanding the environment through the rocks, and that's what I really love."
It was after this trip, while presenting her research at a conference, when Lehrmann met Becky Minzoni, the scientist who would become her adviser.
Determined to continue studying rocks and the environment, Lehrmann spent the second semester of her junior year writing grant proposals and received the funding to travel to Alabama to collect and study cores.
"This past summer, I went to Alabama and I made a core in Mobile Bay, which basically is just I picked up a bunch of sediment from the middle of the bay. I studied the characteristics of the sediment, the chemistry in the sediment and also the microfossils in it. Each of those things gave me clues to what kind of environment was going on at that interval. So I was able to figure out like, 'It looks like right here there were a lot of hurricanes or storms happening, and possibly also at the same time, the rivers were flooding, so perhaps the hurricane was hovering over Mobile Bay and just dumping water on it like Harvey did.' "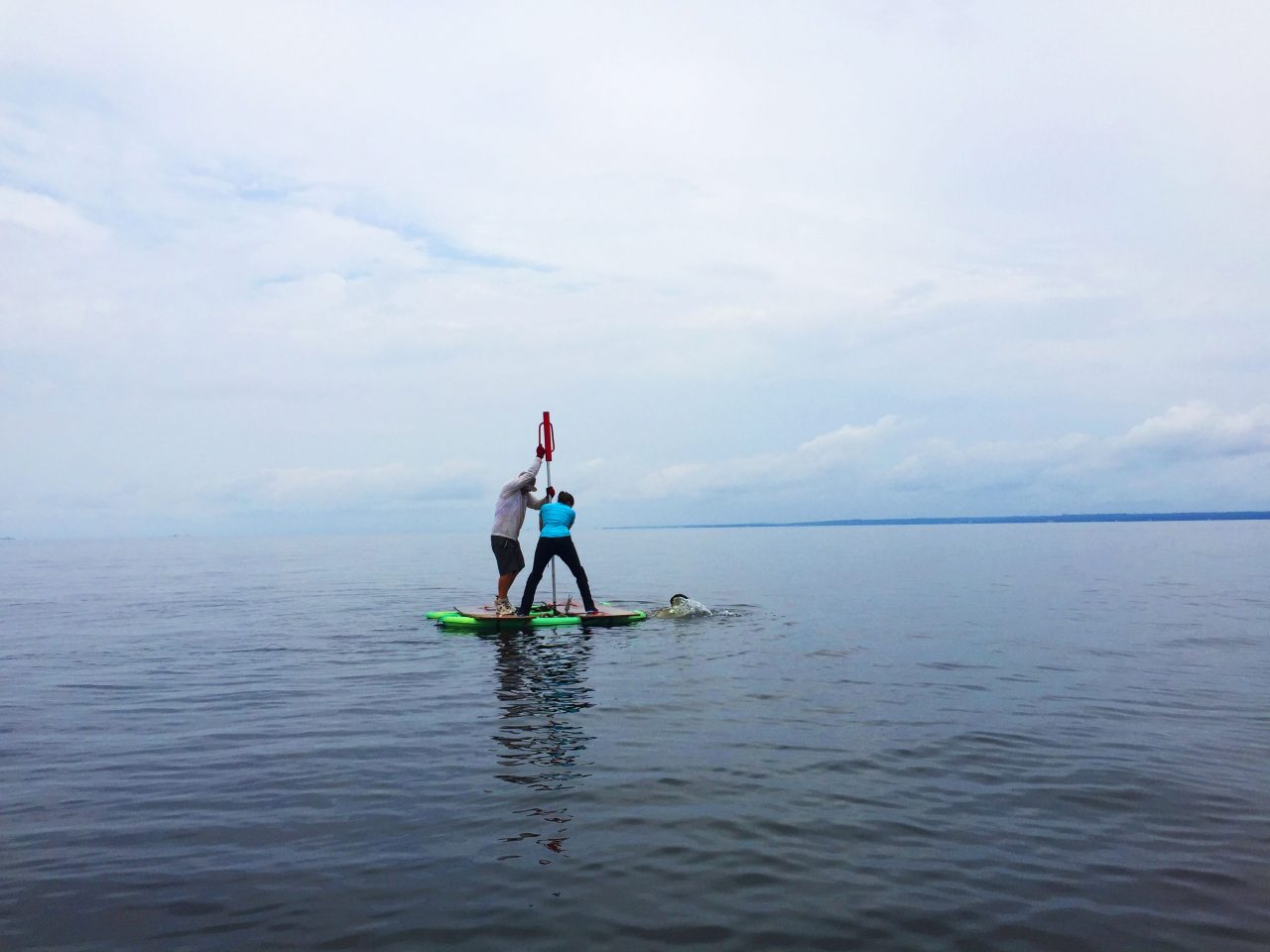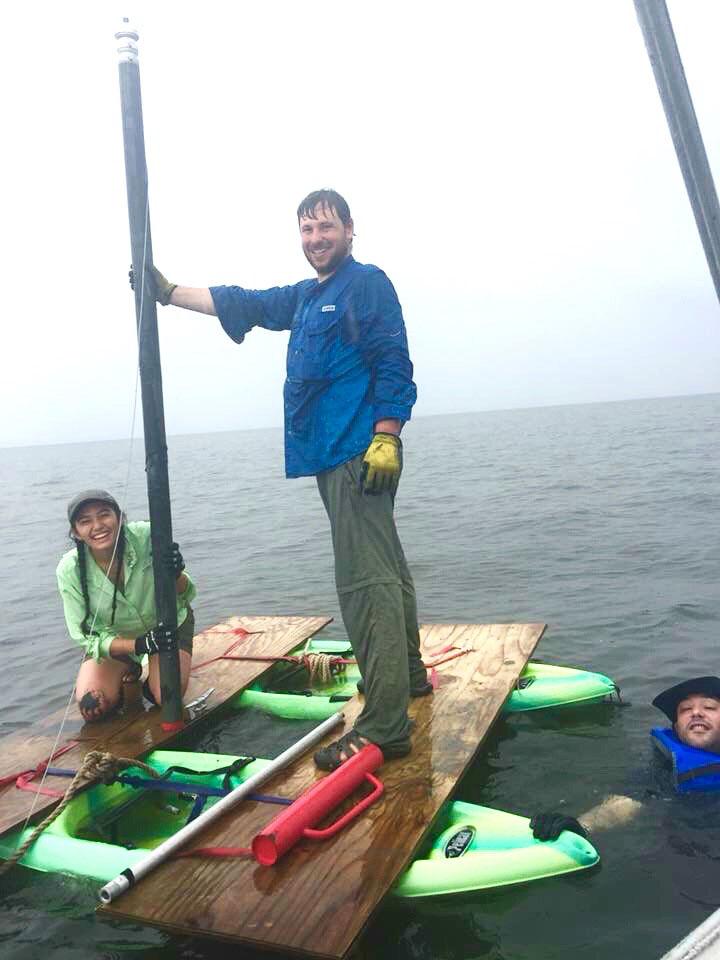 Lehrmann will continue her senior thesis at the University of Alabama as Ph.D. student under the direction of Becky Minzoni. Through her PhD program, she will also embark on a totally different journey: She is set to participate in the Thwaites Glacier Offshore Research Group (THOR), an international research group that travels to one of the most unstable glaciers in Antarctica, to see how the glacier is reacting to changes in climate and ocean systems
"For my Ph.D., I'll be studying two totally different areas, but I'm hoping we can relate the two different systems, like the sea level rise in one to the changes in storm events such as hurricanes in the Gulf of Mexico. I'm super excited about that. It's an amazing opportunity, so I'll be going on the cruise to Antarctica in 2020."
As Lehrmann approaches the end of her time at Trinity, she feels a range of emotions from nostalgia to happiness.
"After I accepted my position in Alabama, every time I told somebody that, I'd just break down crying. There was so much emotion and happiness, and just like, 'I can't believe this is happening to me.'"
When she leaves San Antonio for Tuscaloosa in the fall, she will also be ending eight years of living here with her family — four of which she spent as a Trinity student. Lehrmann will be leaving her sister, junior studio art major Dinda Lehrmann, and her dad at Trinity.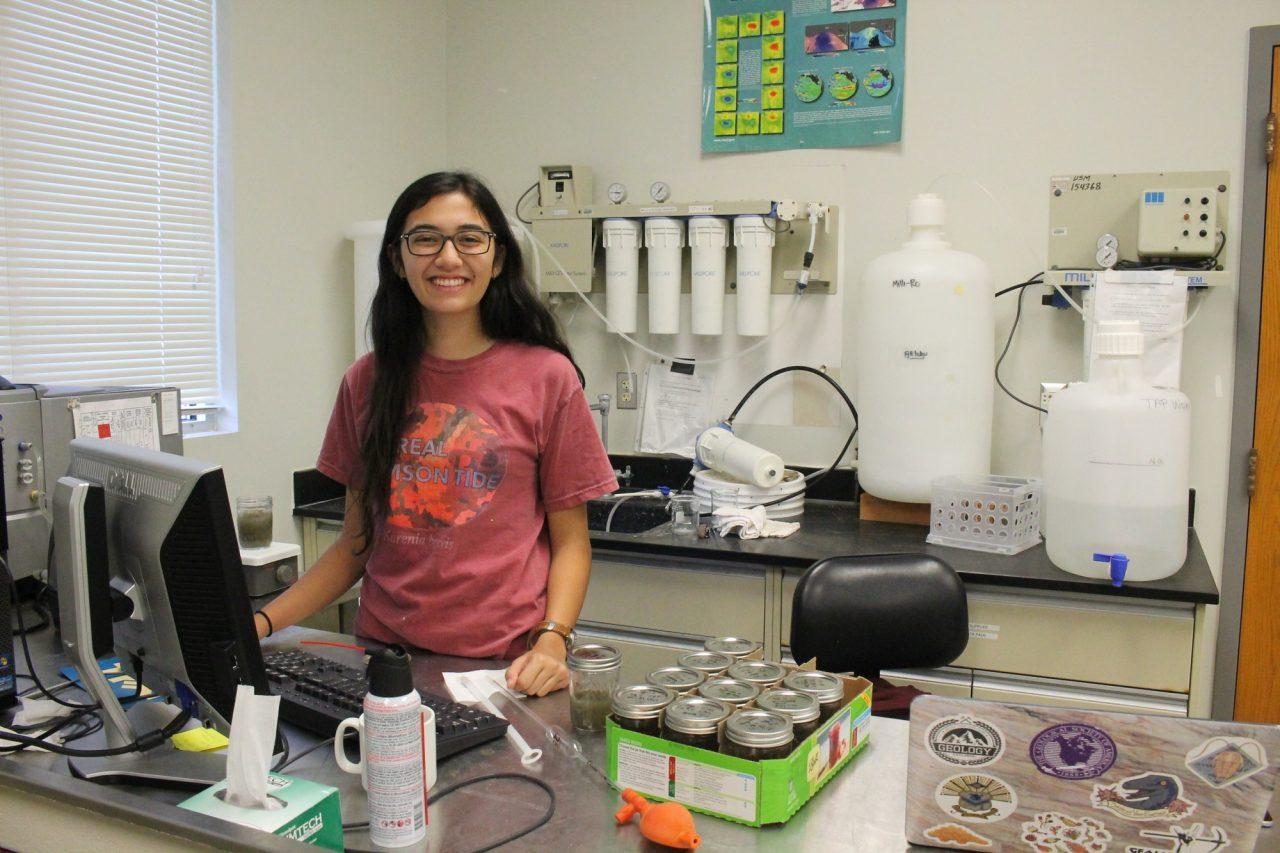 "I went to Fiesta [last] weekend, and you know, it was my last Fiesta ever, which is wild. I'm also starting to write thank you cards to my professors, which is also really hard, cause how do I thank my geology professors? Because they really enabled me and encouraged me and unlocked different parts of me that I didn't know existed. … I'm excited to leave, but I'm also a little in denial about it too, because I love it here so much."