Trinity summer scrapbook
Dinda Lehrman, researcher at the Rhode Island School of Design
Year: Senior
Major: Studio art
What I did this summer: I studied abroad with the Rhode Island School of Design in Azores (Portugal). We studied sustainable design and materials, traditional Azorean craft, landscape sketching and woodworking.
Stand-out memory: I have so many incredible memories from being abroad. But while doing research, learning how to use invasive plant species to create bio fiber containers that work as alternatives to plastic and Styrofoam … opens up so many possibilities in my body of work.
Alexander Hicks, Software Development Engineering Intern at Amazon Web Services
Year: Senior
Major: Computer science
What I did this summer: I worked [in Seattle] for a team on Amazon Glacier, which is a service that provides long term cloud data archiving. My job was writing code that performed operations on large data sets using popular "Big Data" tools like Apache Spark and Amazon EMR.
Stand-out memory: The first weekend after I started my internship I organized a group of a couple dozen other interns to go on a hike, but all of us vastly underestimated how long it would be. We all managed to finish the hike, but only because we got saved by one guy who had packed eight liters of water as training weight for backpacking. When we were all running dry wondering how we were going to get back, he filled everybody's water bottles with the extra he had brought.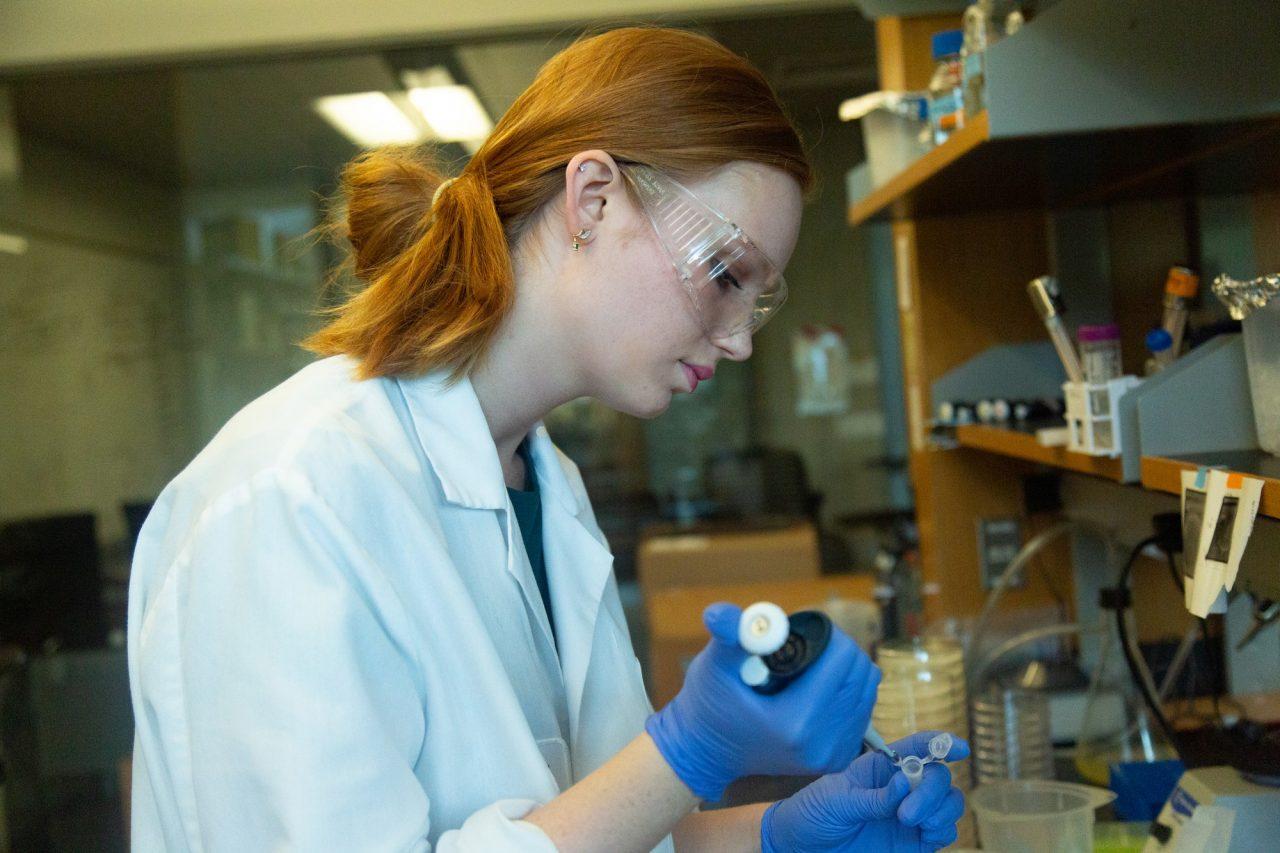 Isabella Rizzo, biology research assistant
Year: Junior
Major: Cellular and molecular biology with a chemistry focus
What I did this summer: I worked as a research assistant in Dr. [Bethany] Strunk's biochemistry lab studying the human tumor suppressor PTEN, a phosphatase encoding gene that's deletion or mutation is observed in most sporadic cancers as well as in autosomal dominant cancer predisposition syndromes. I'm using PTEN's homolog TEP1 in baker's yeast Saccharomyces cerevisiae to investigate potentially conserved protein-protein interactions and how these interactions change depending on environmental conditions and TEP1 catalytic activity.
Stand-out memory: This is pretty common, but I remember going into lab around 11 p.m. on an ordinary Saturday night when I would have expected CSI to be empty, and all the biology and chemistry labs were full of students actively working. [That there was never] an empty lab, especially sans overtime, shows how much we all love what we're doing and how obnoxiously over-achieving Trinity students are.

Chloe Campo, Researcher for Keck Geology Consortium and Offshore Intern for Transocean
Year: Senior
Major: Geoscience
What I did this summer:
1. I worked on a drillship in the Gulf of Mexico. I spent some time roughnecking and a lot of time in the subsea engineering department. Roughnecking is just working on the rig floor, mostly manual labor, to get the correct pipe into place in the well. My time with the subsea department was spent making repairs to the blowout preventer (BOP). I repaired multiple valves, regulators and assisted with pressure testing the BOP. In my free time, I shadowed the Chevron geologists and drill engineers.
2. Through Keck Geology Consortium, I worked with Professor Kurt Knesel at Trinity and three other students from universities in New York and Illinois. My research is focused on analyzing the volatile content of rhyolites to determine pre-eruptive and eruptive magmatic conditions, along with constraining an ascent rate for rhyolitic magmas. I did fieldwork in California at Obsidian dome. I will be working on this project for the rest of my senior year and completing a thesis.
Stand-out memory: Offshore Intern- probably being the only woman on a rig with about 170 people on it. Research- climbing all over lava domes like a mountain goat.
Arisha Ali, religion research assistant
Year: Senior
Majors: Religion and international studies with a concentration in the Middle East
What I did this summer: This summer I did research with Dr. [Sajida] Jalalzai on accredited Muslim chaplaincy programs that are housed in Protestant Christian seminaries. This project looked at rationales provided by these historically Christian institutions for the establishment of Muslim leadership training programs and the logics of Muslim students pursuing their education in these multifaith settings.
Stand-out memory: My favorite memory has been just being able to work with Dr. Jalalzai and really just learning about her work. We enjoyed working at coffee shops over the summer and I truly learned a lot!
Francisco "Kiko" Macías, Karnes pro-bono intern at RAICES
Year: Senior
Majors: Psychology, philosophy with focus on pre-law
What I did this summer: [I was a] Karnes Pro-Bono Intern. I provided pro se assistance and direct legal representation to immigrant families and individuals detained at the Karnes County "Residential" Center in Karnes City, Texas. During the asylum process, I screened clients for persecution, trafficking and torture utilizing trauma-informed approaches. I primarily focused on the initial steps of the asylum process by conducting thorough intakes, preparing families or individuals for credible or reasonable fear interviews and representing individuals in immigration court and before the Asylum Office.
Stand-out memory: There is a hidden ruthlessness within the immigration world. During two individual merit hearings, I had to learn how to balance professionalism with emotion. Within these two hearings, an immigration judge affirmed both cases and decided that the clients (both victims of gang violence) did not meet any nexus to be granted asylum. In the hour used by the judge to explain his reasoning, dread and sadness consumed me. Both the clients and I understood that we lost their fight for their asylum, and we now have to prepare them to go back to the life-threatening conditions that they had fled from. You are always trained to be professional and in control of your emotions when decisions like these are made. Yet, nothing in this world could have prepared me for the great emotional distress one feels as they see a client breaking down in fear as they beg the judge and I for a change in decision. Words like "Please don't send me back, they will kill me if I return," or "I would rather die fighting for my freedom, than to return to my country and die like an animal" are often wailing echoes in the immigration court. There are very little positive outcomes that occur when working in asylum. Although a client being granted asylum is worth a celebration, one must realize that we are celebrating the very few times the United States protects the human rights of [immigrants].
Leave a Comment