By Kendra Derrig and Kathleen Creedon
A PRIMER ON FIESTA
Fiesta San Antonio, or just Fiesta, may sound foreign to any student from out of town, but it's just what it sounds like: a party. For nearly two weeks in April, this year from April 19 through April 30, the city is abuzz with activity celebrating San Antonio's unique history and culture.
Fiesta originated in the late 1800s with the Battleof the Flowers parade, an event that was — and still is — organized entirely by women. The parade was meant to commemorate the battles of the Alamo and San Jacinto. A couple years later, the Order of the Alamo was established to coronate local Fiesta royalty. Now, Fiesta has expanded to include over 100 events across San Antonio, including three more parades, a four-day block party at La Villita, a fun run and a carnival.
So, break out your Fiesta medals and flower crowns. If you haven't already broken out of the Trinity bubble and immersed yourself in San Antonio, now's the time.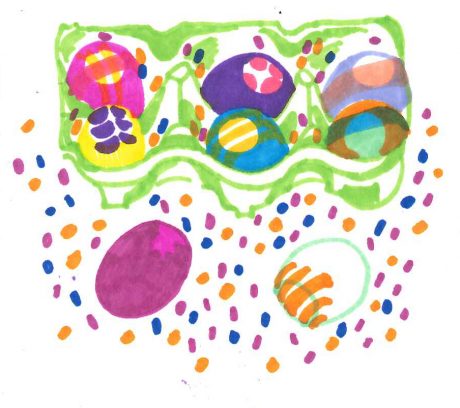 FIESTA MUST-DOs
Crack some cascarones. Although it's fun to make your own, it takes time, and they're a cheap and easy find at your closest HEB.
Buy a flower crown. They're cheap, they're cute, they're cooler than the ones people buy from over-priced stores.
Eat festival food. Elote. Fruit cups. Turkey legs.
Check out a parade or two. It's all about the parades. They're free if you're just passing through, or you can buy a seat if you want to stay for the entire thing.
Collect and trades medals. Everyone does it. You should, too. Maybe even buy a sash to store your new collection.
 FIESTA TIPS
Bring your own water bottle. There are fountains all along the riverwalk.
Wear sunscreen or bring a hat. Most events are outdoors, and it can get hot. Hats and fans are good ways to stay cool while you're having fun.
Get to daytime events early, before families with children show up.
Walk or use the VIA bus system. Both save money, and you won't have to worry about trying to find parking downtown (which probably won't be free.)
Look for free events. There are a lot of events close to campus (Alamo Heights Night, the Flower Show), and more events can be found on the official Fiesta website.