Keeping up with the Trinicats
Photo by Kathleen Creedon
This article is a part of the Trinitonian's coverage of Trinity University's response to the novel coronavirus (COVID-19). Click here to read the rest of our coverage.
Following the closure of campus facilities and residence halls, there is not much life to be found at Trinity — that is, except for the cats that call the university home.
These cats, referred to by the Trinity community as "Trinicats," are reliant on Cat Alliance | Trinity (CAT) to keep their bellies full. Because so few students remain on campus, the group is altering its operations.
Founded more than 15 years ago, CAT feeds the Trinicats and manages the campus's trap-neuter-return program. When the group first established its mission, there were more than 60 cats roaming campus; now, there are 23 permanent feline residents.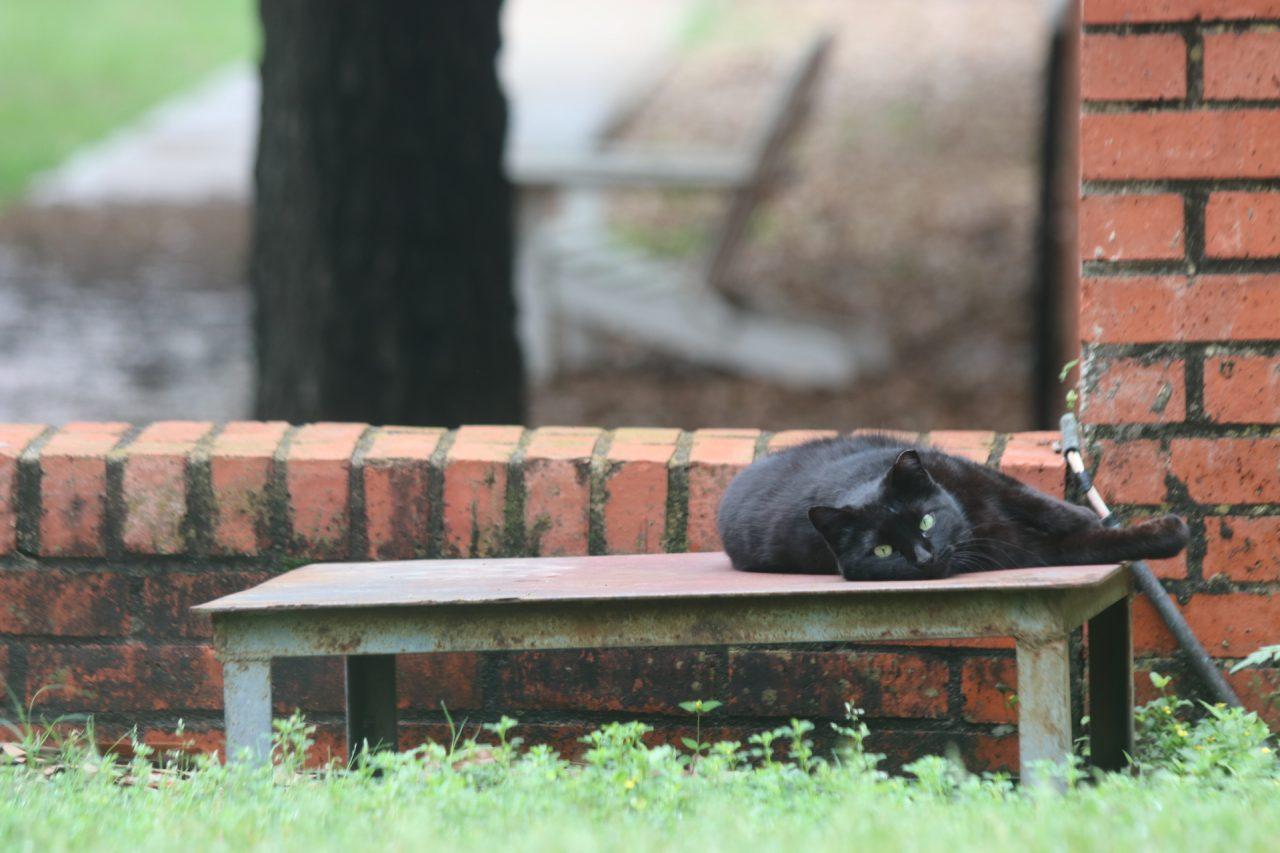 During a regular semester, CAT members sign up for a day of the week and a particular feeding station to tend to. With Trinity's shift to "functioning remotely" in response to the COVID-19 pandemic, the group no longer has its large volunteer base.
"When we found that students were not going to be returning from spring break, we gathered together a schedule that is similar to the kind of schedule that we adopt during the summer when students aren't here," said Mindy Morales, Trinity's computer aided drafting technician and Cat Alliance director. "Because now faculty and staff have been sent home, we are having to rethink that schedule a little bit to make it easier for people who are driving to feed the cats from far away."
To make it easier and safer for volunteer feeders, the new schedule is structured to have one or two volunteers visiting a day to refill cat food at all feeding locations. Currently, there are 12 volunteers slotted to help until August, three of which are current Trinity students.
"Our new plan for students who can help out during these next six months is that they will fill all the feeding stations on the days they choose. That way, we reduce the number of people on campus," wrote Jenny Rudnicki, sophomore and member of CAT, in an email interview. "Community and staff are trying to figure out issues and new strategies every day while making sure we are addressing COVID-19 rules and safety."
While the cats will still be fed, they will not be interacting with community members on a daily basis as they are used to.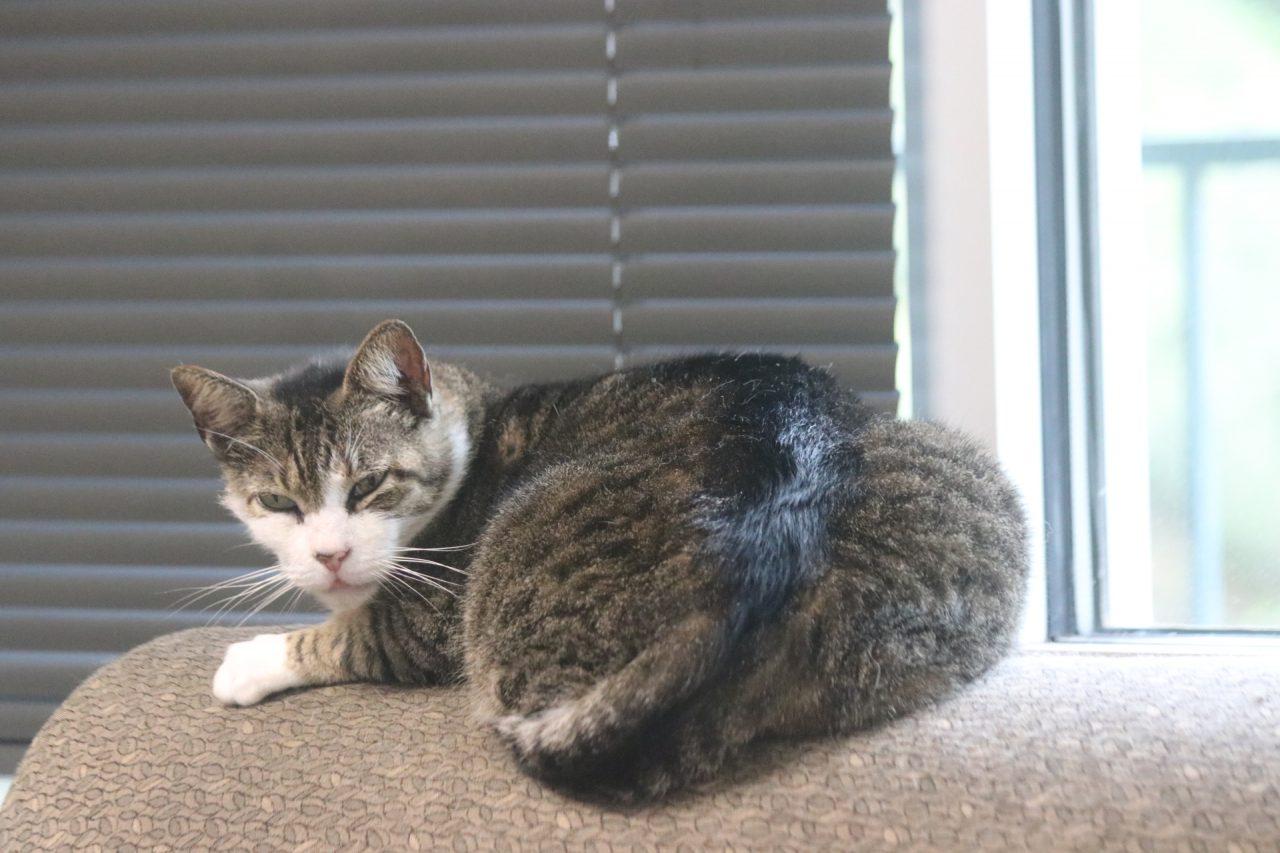 "I think the plan for the next six months has been very well-crafted," wrote Elena Buffington, sophomore and member of CAT, in an email interview. "My only concern is that the cats may be lonely without students around to give them love and attention they are accustomed to."
Having spent time with the cats during prior summers, Morales echoed these concerns.
"The cats get very lonely when the students aren't here. There are a few that are so friendly that they go spend time in students' rooms — those cats are especially, clearly distressed," Morales said. "It's going to be a very difficult six months to get through. We're making an effort to move one chair next to each station so that feeders or anybody who happens to know the cats are there can sit down and commune with the cats and pet them."
As Morales spearheads the planning of a modified feeding schedule and aims to provide the cats with socialization, the club faces another unprecedented issue: funding.
"In addition to this whole feeding routine, we normally have a fundraiser … We sell Fiesta medals, and we had already purchased our Fiesta medals to get ready," Morales said. "Of course our fundraiser has now been canceled, [and] this leaves us very worried that we are going to be able to pay for cat food all summer long."
This year, Fiesta was postponed from April to November due to virus concerns. While normally the Cat Alliance hosts a fundraiser each semester — selling T-shirts in the fall and Fiesta pins in the spring — increasing feeding expenses make reliance solely on funds raised in the fall difficult.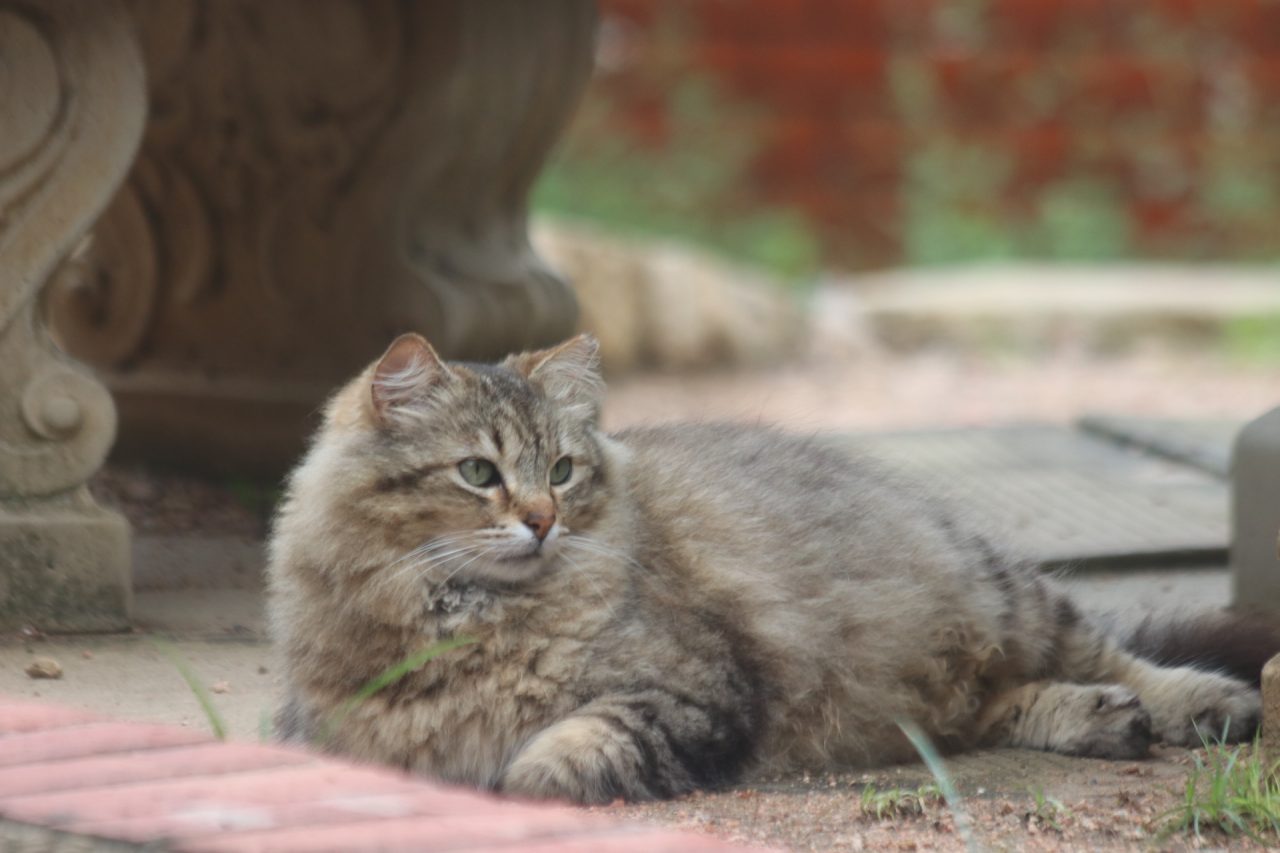 "[Our expenses are] actually going up, because so many of our cats are old that we're having to increase the amount of canned food we use," Morales said. "It takes about $2,500 a year."
To make up for the lack of fundraising, Morales is working to reach out to Trinity community members seeking donations.
"What we're doing at the moment is getting registered with an organization called 'The Big Give,' which is a city-wide thing where people can go online and donate to hundreds of charities," Morales said. "We would like to be one of those charities so that anybody connected with the Trinity community will have the chance to help us in this time when we are just trying to make sure we have enough cat food."
View Comments (1)