Easy Pesto Pasta recipe
photos provided by Ashley Allen
This pasta is always a hit with whoever I share it with! It is a perfect meal for vegetarians, quarantine chefs, and anyone who wants a quick supper to prepare and devour. I learned this recipe from my grandmother, along with many others, but there is something about the flavors of pesto that are very nostalgic for me. Whatever the case, share this pesto with those you live with, those you love, or as a gift to yourself; it makes for great leftovers. Have fun with it. Cooking is a great way to be creative and experiment! Pesto is a very versatile sauce and can be put on toast, your morning eggs, or pizza. Pesto pasta as a meal pairs nicely with a fresh salad or cooked vegetables.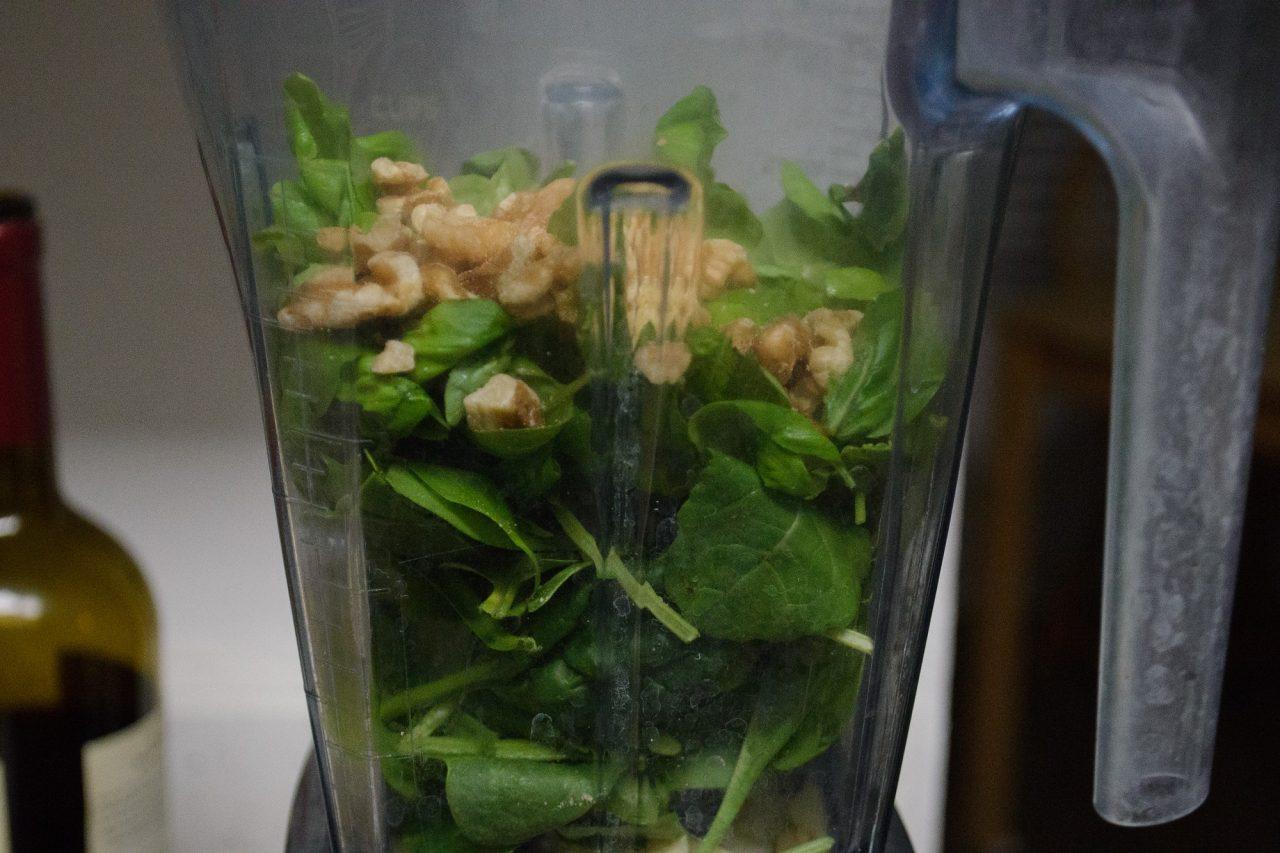 Pesto Ingredients:
Pasta of your choice (I used gluten free rotini)
Basil, washed and de-stemmed
Garlic cloves, peeled and smashed
Olive oil
Grated parmesan (I put in some goat cheese too for extra creaminess, greek yogurt might do the job as well)
Pine nuts or walnuts
Salt and pepper to taste
Opt. I tossed in some spinach for added protein and iron!
To start, wash your hands and gather your ingredients; you will also need a knife and cutting board. Place the basil, garlic, parmesan, nuts and spinach in either a blender or food processor. Blend by pulsing a few times and then pour in some olive oil until the mixture comes together into a sauce consistency. Season with salt and pepper to taste. It might not be perfect the first try—taste and experiment as you go! For the pasta, bring a pot of salted water to a boil and cook according to the package's instructions. Drain the pasta and stir in the pesto.
I made green beans with the pasta because they looked good at the store, but you can make your favorite vegetable sautéed or roasted with garlic and oil/butter. The green bean and pesto pasta are strikingly monochromatic on your plate, but their flavors complement each other nicely.

Buttery Garlic Green Beans Ingredients:
Green Beans
Butter
Garlic cloves, peeled, smashed, and chopped
Salt and Pepper to taste
To begin the buttery garlic green beans, you will need to wash your hands and gather all of the ingredients as well as a pan (preferably with taller sides) and some water. Pour about 2 inches (or enough to cover the green beans) of water into the pan and bring to a boil. Meanwhile, wash and prepare your green beans. Once the water is boiling, place the green beans in the pan. Boil the green beans until they are soft but still retain a slight crunch, and then take them off of the heat and drain the water. Return the pan with the green beans back to the stove, turn the stove to low and put a few tablespoons of butter in the pan. Wait for the butter to melt, and stir the green beans to coat them in butter. Season the green beans with salt and pepper to taste. 30 seconds before you are about to take the pan off the heat, stir in the chopped garlic cloves. Serve hot with pesto pasta or as a side to any other dish!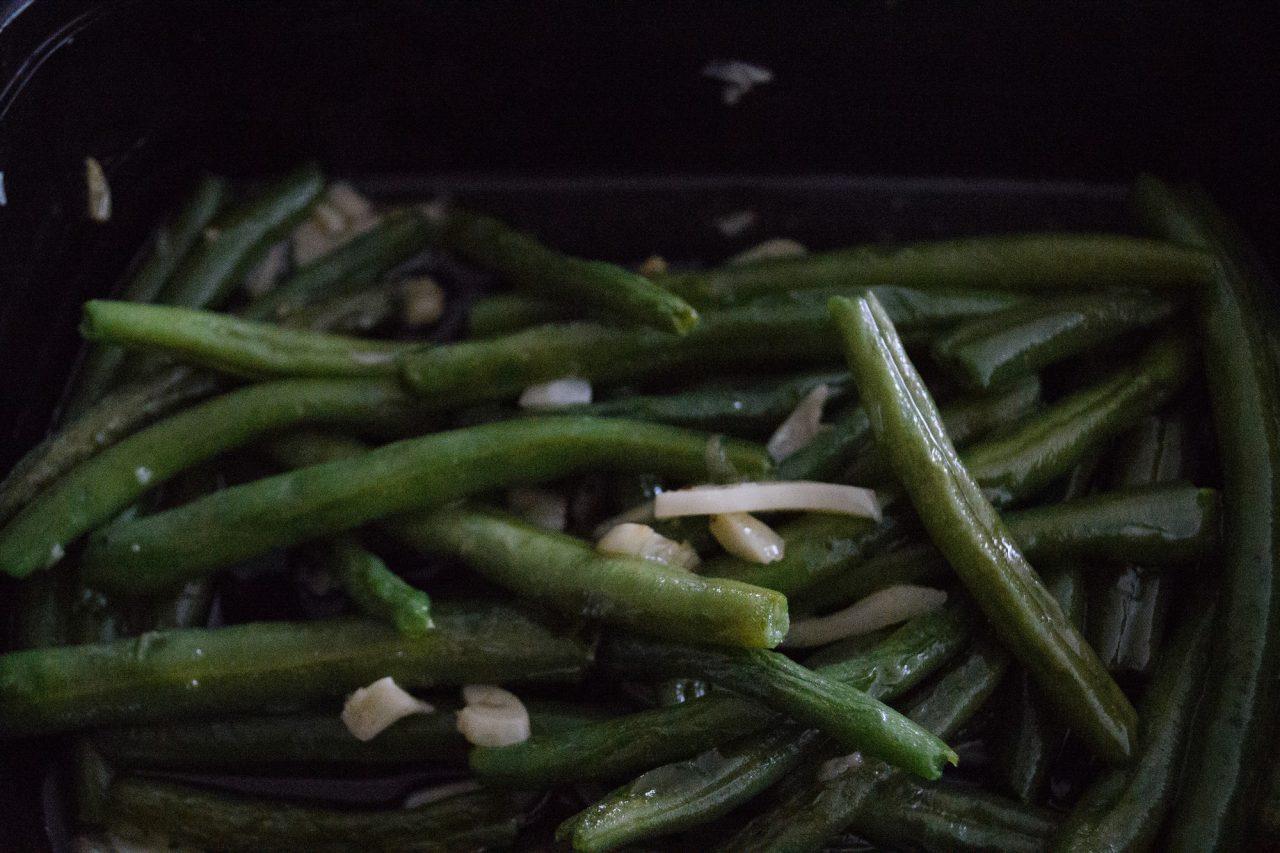 Leave a Comment
About the Contributor
Ashley Allen, Arts and Entertainment Reporter
My name is Ashley Allen and I am a senior completing a BA in art history at Trinity University, with a minor in Medieval and renaissance Studies. I hope...