Illustrations by Genevieve Humphreys
This article is a part of the Trinitonian's coverage of Trinity University's response to the novel coronavirus (COVID-19). Click here to read the rest of our coverage.
Are you getting bored? Have the past few weeks being away from friends, stuck at home and by yourself got you feeling listless? We have a couple of ideas to entertain yourself, courtesy of Trinity University's finest.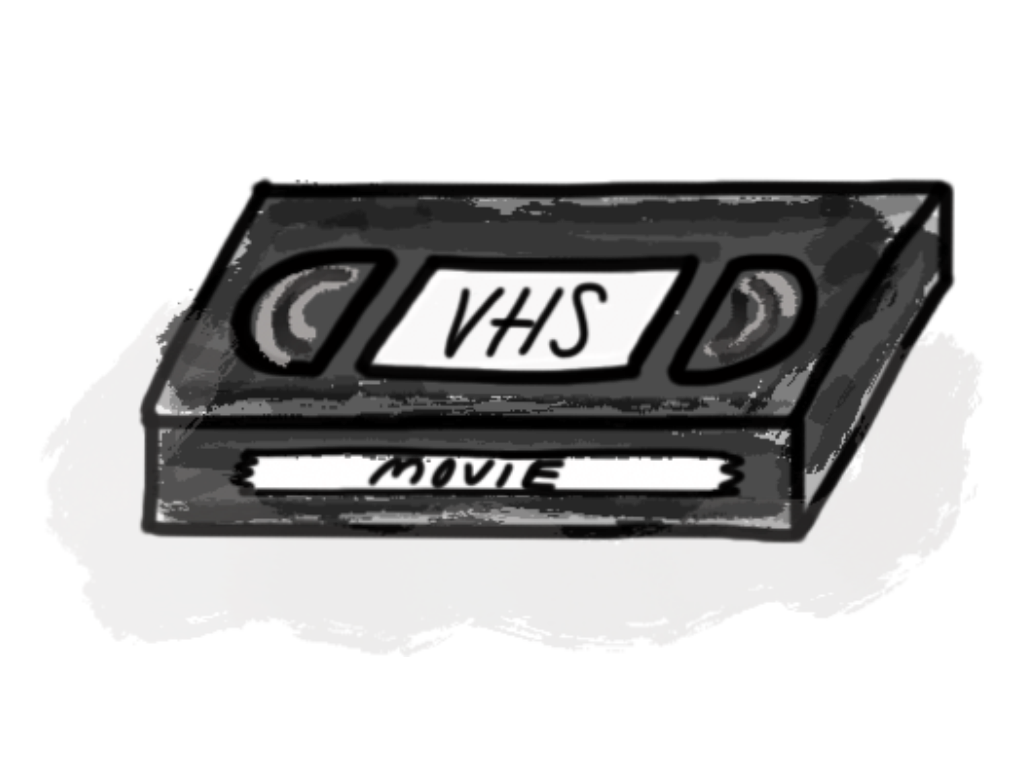 WATCH A MOVIE
(advice provided by Patrick Keating, professor of communication and chair of the Film Studies minor)
Perhaps there will be a time in the next few months when you are stuck at home with nothing to do. How about watching a really long movie? Not a quick little thing like Avengers: Infinity War (160 minutes) or Star Wars: The Last Jedi (152 minutes). Something really long — three hours, minimum. Or even better — how about a three-hour-long classic? Something that ticks both boxes — great filmmaking, totally time-consuming. Here are a few classics to consider, listed by length:
Children of Paradise (190 minutes): Released in France in 1945, this two-part romantic drama reportedly played in Paris for decades. Set in the world of 19th-century French theater, the film features several beautiful mime performances.
The Godfather, Part II (202 minutes): The original is a masterpiece, and this 1974 sequel is even better, alternating between two timelines to tell the story of the Corleone family's rise to power.
The Leopard (205 minutes): Visconti's satire of a 19th-century Sicilian aristocratic family. Don't watch the embarrassingly short 161-minute American version; the longer versions of this 1963 film keep the hour-long ballroom scene intact. I once watched this movie drive-in style at a film festival in Italy and developed a severe neck cramp.
Seven Samurai (207 minutes): Kurosawa's epic from 1954 combines great action with a melancholy tone. Among the huge cast, Toshiro Mifune stands out as a rogue who pretends to be a samurai.
Lagaan (224 minutes): Cricket matches. Musical Numbers. Romance. Anti-colonial themes. An exciting root-for-the-underdog storyline. To quote Saturday Night Live's famed cultural critic Stefan, "This movie has everything."
War and Peace (431 minutes): This four-part adaptation of Tolstoy's classic is surprisingly fun to watch, with dizzying camerawork, energetic performances and truly epic battle scenes with thousands of extras.
It all adds up to over 24 hours of viewing. Bathroom breaks not included.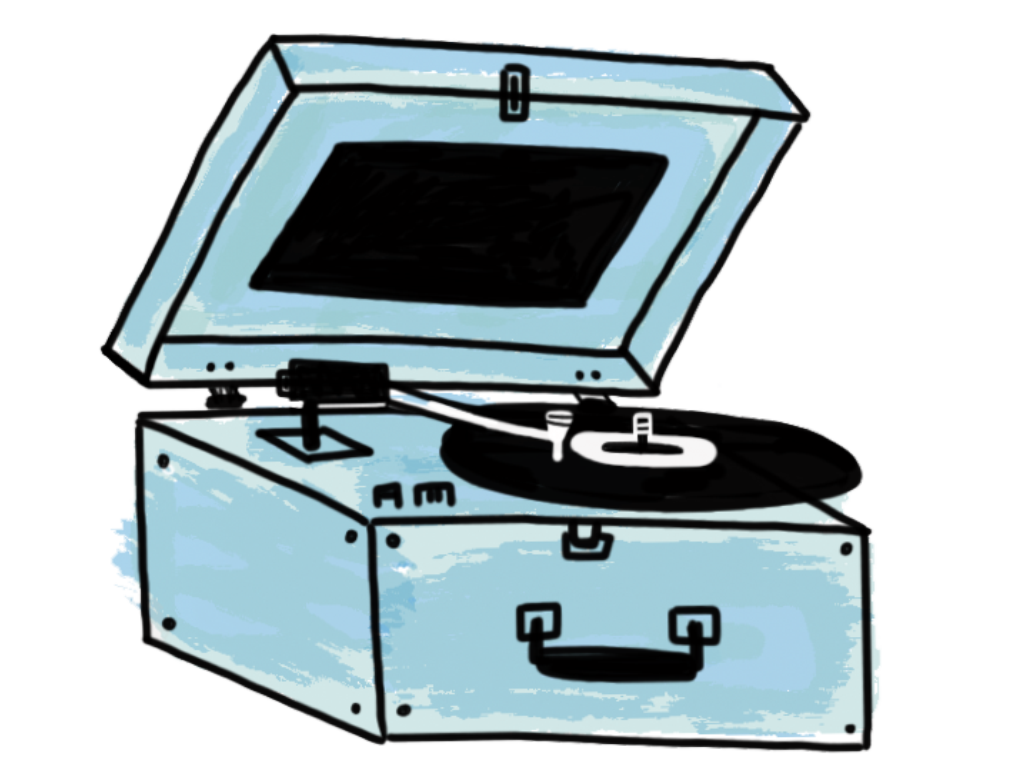 LISTEN TO SOME JAZZ
(advice provided by Kory Cook, music director for KRTU)
During this time of concern, confusion, misinformation and unprecedented occurrences and demands within our social system, we seek to discover things that provide us comfort and stability.
What better way to occupy your quarantine than with music; in particular, jazz! Whether it's calm and reflection you're seeking or something more stirring and enlivening, there are many albums and particular tunes to choose from to get you through your own cabin fever. After all, recorded jazz and improvised music date back to over 100 years, and much of recorded jazz is all about the album. But individual tracks also stand out on certain recordings. So I've provided a list of 12 complete albums from individual artists, with a focus on particular tunes from each. Enjoy!
Reclusive Recordings for a Quarantined Community:
Mahalia Jackson – "Newport 1958" (1958): Although recorded at the well-known Newport Jazz Festival early in its inception, this is primarily a gospel record from vocalist and bandleader Jackson. Uplifting in spirit and scope, the tunes "Didn't it Rain" and "I'm On My Way" are particularly moving, regardless of your personal beliefs or choice of deity.
Bill Evans – "Everybody Digs Bill Evans" (1959): This is not Evans' best album. That award could be given to his "Sunday at the Village Vanguard," released a couple years later. "Everybody Digs…" is varied in style and execution, with Evans' "Peace Piece" serving as the centerpiece of calm, beauty and wonder, and reminiscent of both French composer Erik Satie's work and minimal, ambient pop simultaneously.
Abbey Lincoln – "Abbey Is Blue" (1959): Abbey Lincoln's commanding vocals and sometimes harsh lyrics are empowering. Lincoln sings about subjects that mattered to her and much of society at the turn of the decade into the 1960s. Her version of Oscar Brown Jr's "Long as You're Living" is a knock-out.
Miles Davis – "Someday My Prince Will Come" (1961): Miles proves that music from Disney films can be hip and enchanting in the jazz context. This album also includes tunes written for particular people in the trumpeter's life. The title cut features gorgeous twists and turns from an all-star ensemble of musicians including saxophonist John Coltrane and pianist Wynton Kelly.
John Coltrane – "Ballads" (1963): Arguably, the greatest album of all ballads ever recorded. I recommend all eight tracks, but if opener "Say It (Over and Over Again)" doesn't pull you in, you may be lacking a pulse.
Duke Ellington – "Money Jungle" (1963): For those of you looking for something upbeat and driving, combined with much solace and reflection, this album features three giants in jazz together in a trio setting for the first time. Charles Mingus on bass and Max Roach on drums perform Ellington tunes with the Duke himself. Word on the street is that the recording environment was tense, if not downright hostile. Either way, this makes for some ferociously good music. "Fleurette Africaine (African Flower)" and "Solitude" blossom here with fresh, spontaneous arrangements throughout.
Paul Bley – "Closer" (1966): Much of pioneering, free-jazz pianist Paul Bley's material consists of tunes written by his one-time wife Carla Bley. The lyricism and musical freedom on this album is extraordinary. Carla's "Ida Lupino" is a gorgeous tune that opens "Closer."
Rahsaan Roland Kirk – "Now Please Don't You Cry Beautiful Edith" (1967): Kirk is known for his highly spirited, humorous and hard-swinging performances, often displaying his uncanny ability on multiple reed instruments simultaneously. Kirk took a musical detour for this album, written for his wife. Blues, show-tunes, hard swingers, a ballad and a few oddities adorn the recording. The title track is a buried gem in the jazz world.
Bill Frisell – "Bill Frisell/Ron Carter/Paul Motian" (2005): Guitarist Frisell is an adored figure among both musicians and listeners. His organic music exudes curiosity, innocence, originality, emotional stability, longing and hope. Here, Frisell gets an opportunity to play with a couple of his heroes in jazz, and the results are superb. With "You Are My Sunshine," he turns one of the most popular songs in American music into an exploration of melody and improvisation. But the whole album is an ambient treat.
Anat Cohen – "Notes from the Village" (2008): On clarinetist Anat Cohen's fourth release as a leader, she brings us a soulful, heartfelt rendition of Sam Cooke's 1964 civil rights anthem "A Change Is Gonna Come." One year before this recording, Cooke's song was selected for preservation in the Library of Congress, with the National Recording Registry deeming the song "culturally, historically or aesthetically important." Cohen does the song justice on a recording that showed a promising career for her in jazz.
Kamasi Washington – "Harmony of Difference EP" (2017): In words and music, saxophonist and bandleader Kamasi Washington embodies spirituality and unity among all races of people. His positive and forward-thinking compositions seem to be designed for individuals of varied tastes and preferences. Recent releases include multiple volumes of tracks compiled in epic proportions, but this EP is a great place to start. Check out the 13-plus-minute track "Truth" for an example of the upward and dramatic musical direction he takes with an ensemble of horns, layered strings and a vocal choir featuring Patrice Quinn.
Shabaka and the Ancestors – "We Are Sent Here By History" (2020): London-based saxophonist and bandleader Shabaka Hutchings' new release on Impulse Records is a powerful, meditative balance of darkness and light. Replete with recitations, meditations and percussive instrumental, Hutchings' latest is a plea for perseverance and human understanding from start to finish.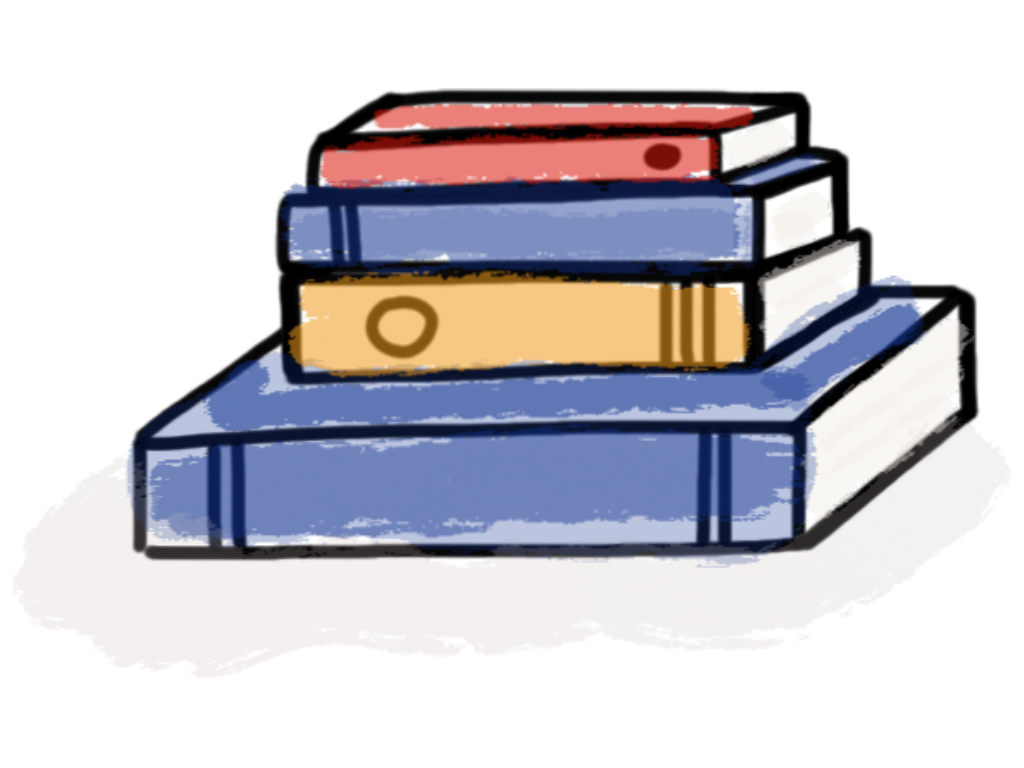 READ A BOOK
(list provided by Victoria Aarons, professor of English)
More specifically, read a graphic novel.
Margaret Atwood and Renee Nault, "The Handmaid's Tale"
Emil Ferris, "My Favorite Thing is Monsters"
Ari Folman and David Polonsky, "Waltz with Bashir"
Miriam Katin, "We Are On Our Own"
Nora Krug, "Belonging: A German Reckons with History and Home"
Amy Kurzweil, "Flying Couch"
Martin Lemelman, "Mendel's Daughter"
Sarah Lightman, "The Book of Sarah"
Rutu Modan, "Exit Wounds"
Josh Neufeld, "A.D.: New Orleans After the Deluge"
Marjane Satrapi, "Persepolis: The Story of a Childhood"
Joann Sfar, "The Rabbi's Cat"
Art Spiegelman, "Breakdowns"
Art Spiegelman, "In the Shadow of No Towers"
Art Spiegelman, "Maus"
Shaun Tan, "The Arrival"
Have other ideas of things to do or hobbies to pick up? Tell us what you've been up to! Email [email protected].